Trump's high-level improv act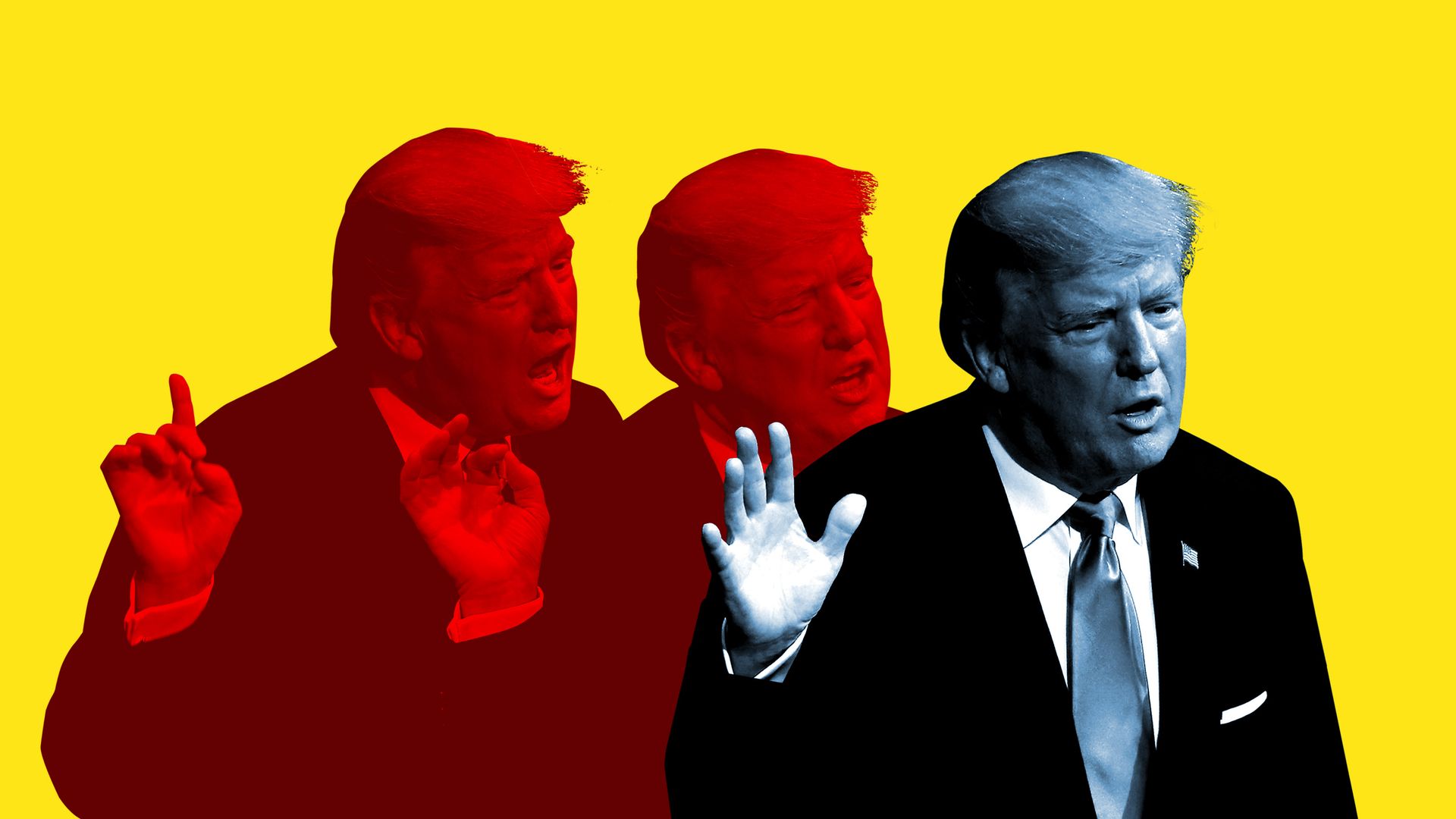 Before meetings and calls with world leaders, President Trump receives briefings of only "about two minutes... and sometimes that gets cut by a bit," a recently departed White House official said today.
What they're saying: Fernando Cutz, who left the White House in April and served on the National Security Councils of both Trump and Barack Obama, said Obama would read detailed pre-briefs — highlighting key passages and scribbling notes in the margins — before an oral briefing ahead of such meeting. Not so for President Trump.
"If it was a 4-page briefing, we'd start at page 5 because you knew he'd read and digested everything in there," Cutz said of Obama.
With Trump, "we were given about 2 minutes to brief him before a visit. Sometimes that gets cut by a bit."
Does that result in him saying things his team would rather he didn't? "All the time." Cutz described Trump as "the most transparent president in history," though, because he says the same exact things in the room with leaders as he says in public.
Go deeper