What's next: Trump's NAFTA dilemma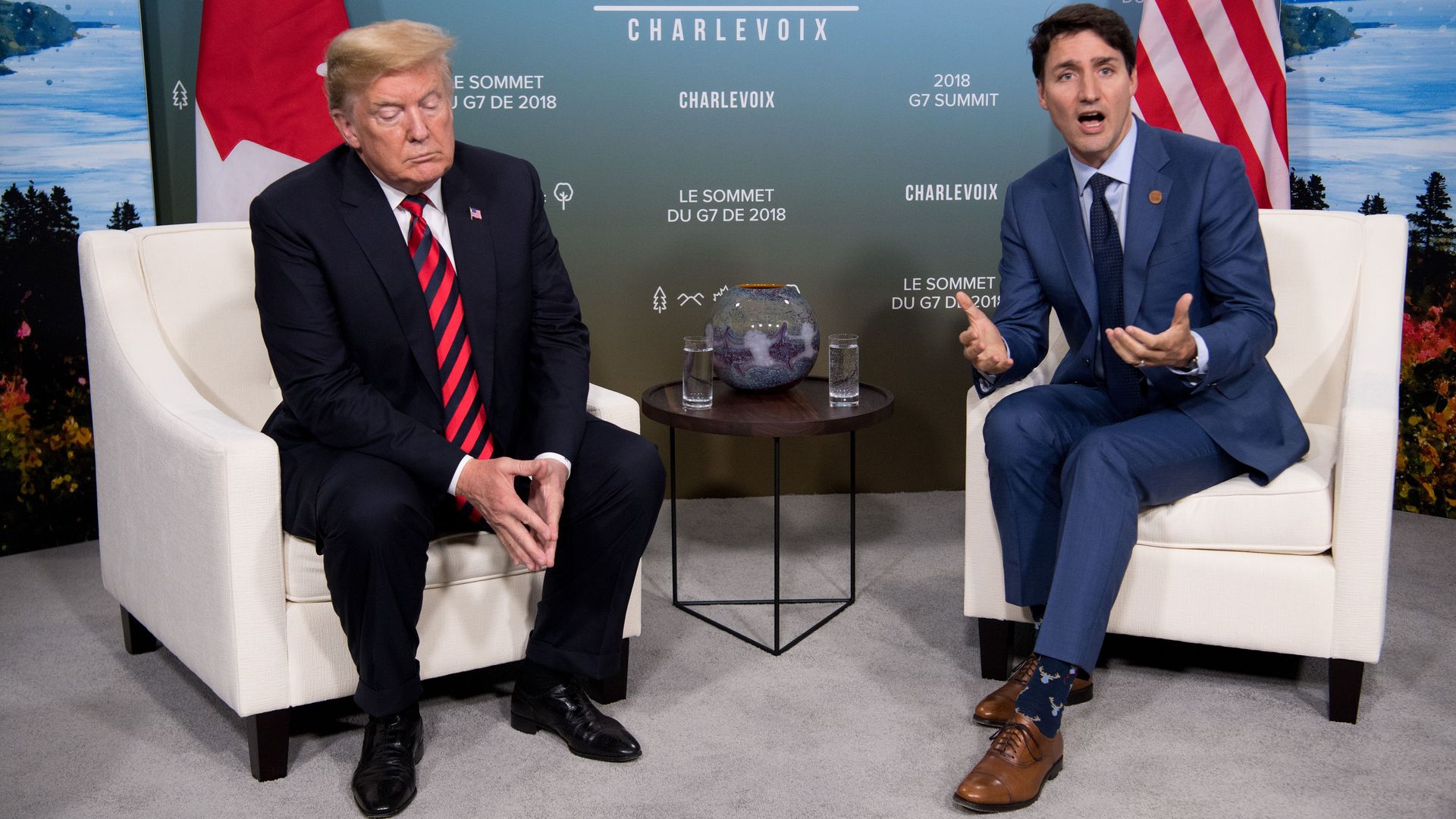 Trade watchers call Sept. 30 the "AMLO deadline" for President Trump's efforts to renegotiate the North American Free Trade Agreement.
The big picture: If the Trump administration can't strike a deal with Canada and Mexico by next Sunday — and the Canadians are showing few signs they'll comply with Trump's demands — it means Mexico's incoming leftist leader Andres Manuel Lopez Obrador (AMLO) would have to sign the final deal.
Everyone involved has been trying to avoid that scenario. AMLO has campaigned on far more aggressive changes to NAFTA than have been agreed to by Trump and current Mexican President Enrique Peña Nieto.
It's an image issue; AMLO and his team don't want his face tied to the new NAFTA, so by Pena Nieto signing the deal, he gives the new leftist leader political room to claim the new deal was a "fait accompli."
Assuming Canada doesn't cave, Trump has two options on the 30th:
Delay the release of the trilateral deal, which would be a concession that AMLO has to be the one to sign the deal.
Publish the text of a U.S.-Mexico only agreement. That would raise all sorts of questions, including how to get such a deal through a very skeptical Congress and how these amazing new automobile rules of origin would work without Canada.
Go deeper: To understand the fraught state of the NAFTA negotiations, read Phil Levy's latest for Forbes. "It really means," writes Levy, "that the odds of a revised NAFTA being implemented anytime soon just went from slim to slightly slimmer."
Go deeper