Brett Kavanaugh faces another allegation of sexual misconduct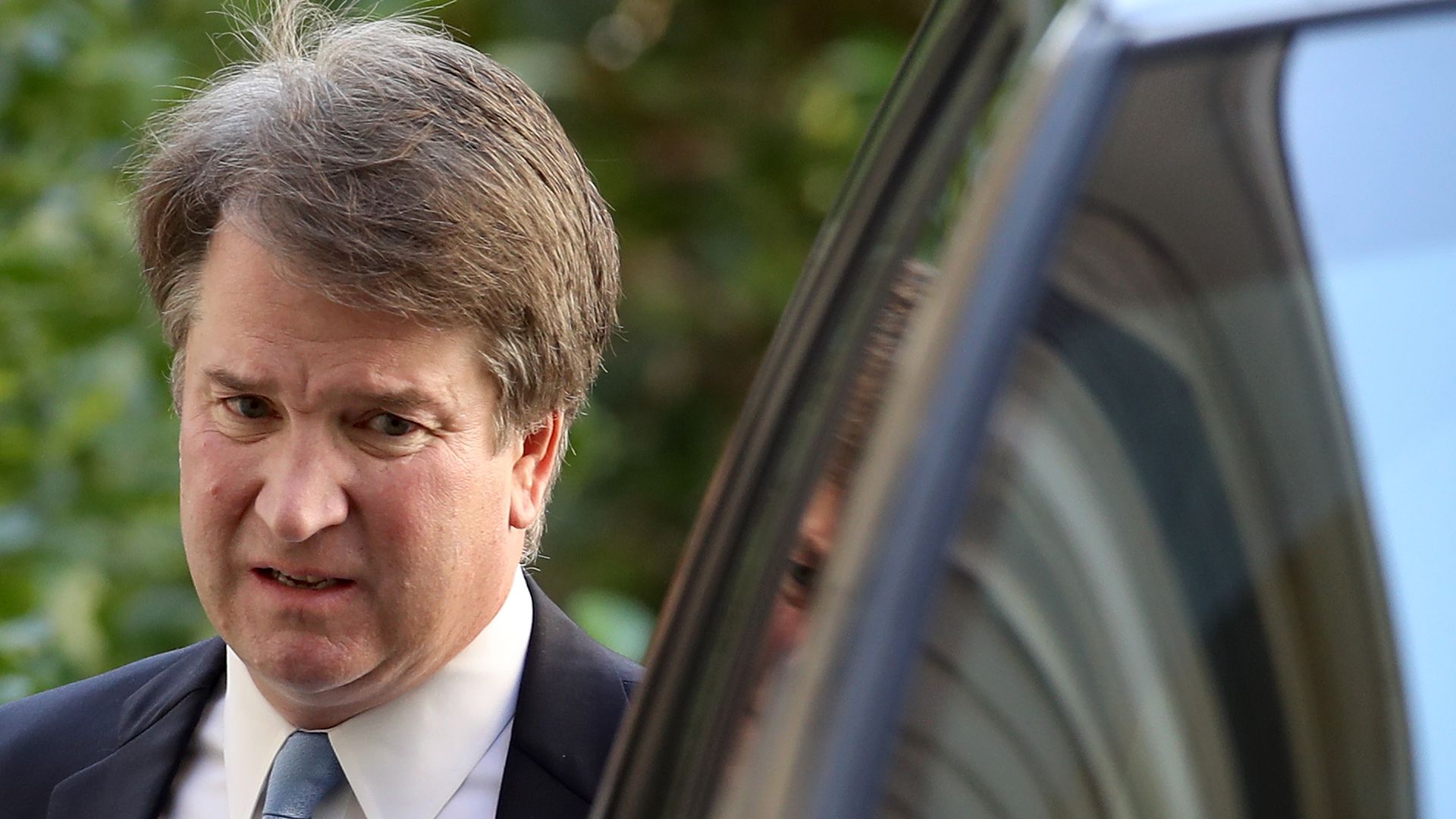 Senate Democrats are investigating another allegation of sexual misconduct against President Trump's Supreme Court nominee Brett Kavanaugh, this one dating from his time as an undergraduate at Yale, according to a new report from The New Yorker's Ronan Farrow and Jane Mayer.
The details: The second accuser, Deborah Ramirez, claims that Kavanaugh waved his penis in front of her face while she was inebriated at a dormitory party during the 1983-1984 academic school year. She told Farrow and Mayer that she believes an FBI investigation of Kavanaugh's actions is warranted.
The report alleges that Senate Republicans tried to rush Kavanaugh's nomination to a vote after senior Republican staffers became aware of Ramirez's allegations.
The report also includes quotes from Elizabeth Rasor, a former girlfriend of Mark Judge, who was in the room during Christine Blasey Ford's alleged account of sexual assault by Kavanaugh: "Rasor recalled that Judge had told her ashamedly of an incident that involved him and other boys taking turns having sex with a drunk woman. Rasor said that Judge seemed to regard it as fully consensual."
A statement from Kavanaugh:
"This alleged event from 35 years ago did not happen. The people who knew me then know that this did not happen, and have said so. This is a smear, plain and simple. I look forward to testifying on Thursday about the truth, and defending my good name — and the reputation for character and integrity I have spent a lifetime building — against these last-minute allegations."
A statement from White House spokesperson Kerri Kupec:
"This 35-year-old, uncorroborated claim is the latest in a coordinated smear campaign by the Democrats designed to tear down a good man. This claim is denied by all who were said to be present and is wholly inconsistent with what many women and men who knew Judge Kavanaugh at the time in college say. The White House stands firmly behind Judge Kavanaugh."
A letter from Sen. Dianne Feinstein to Senate Judiciary Chairman Chuck Grassley:
"I am writing to request an immediate postponement of any further proceedings related to the nomination of Brett Kavanaugh. I also ask that the newest allegations of sexual misconduct be referred to the FBI for investigation, and that you join our request for the White House to direct the FBI to investigate the allegations of Christine Blasey Ford as well as these new claims."
Go deeper