Kavanaugh defends himself on Fox news: "I want a fair process"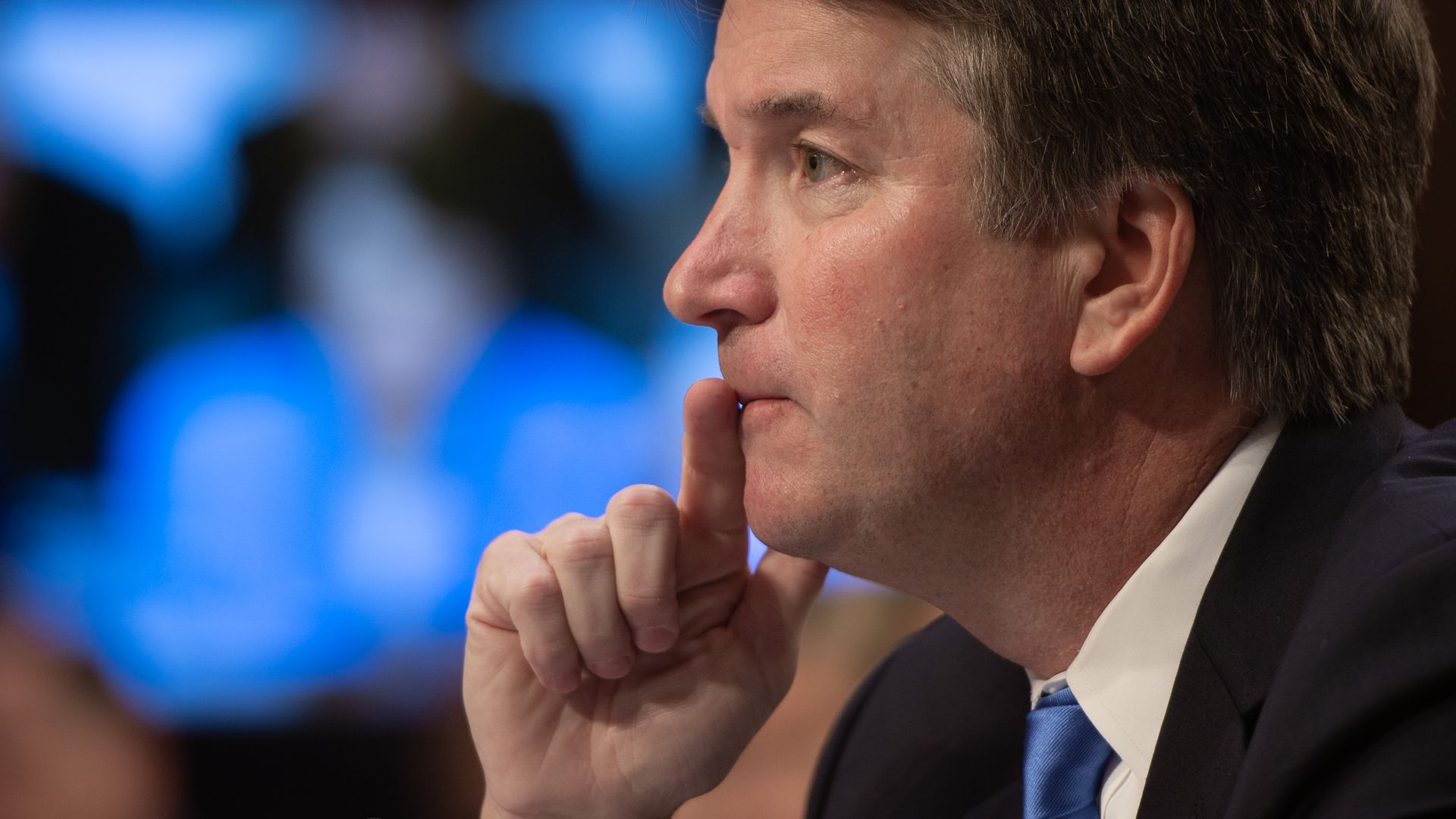 Supreme Court nominee Judge Brett Kavanaugh, sitting beside his wife Ashley, was unyielding in his defense against allegations of sexual assault in an interview with Fox News' Martha MacCallum on Monday.
"I want a fair process where I can defend my integrity. I know I am telling the truth. I know my lifelong record. I am not going to let false accusations drive me out of this process."
— Brett Kavanaugh
The bottom line: Kavanaugh not only used the interview as an opportunity to deny the accusations, but he also pushed back against what he described as mischaracterizations about his behavior in high school. He told MacCallum that he "didn't have anything close to sexual intercourse in high school or for many years thereafter. The girls from the schools I went to and I were friends." (Note that none of the allegations involve intercourse).
"When I was in high school, and I went to an all boys Catholic high school where I was focused on academics and athletics and going to church every Sunday and working on service projects and friends. Yes there were parties. The drinking age was 18. Yes the seniors were legal and had beer. Yes, people might have had too many beers on occasion. ... That's not what we are talking about. We are talking about an allegation of sexual assault. I never sexually assaulted anyone."
— Brett Kavanaugh on Fox News
Other highlights:
The Supreme Court nominee said Trump called him earlier Monday to personally tell him that he's sticking by him.
Kavanaugh's wife, Ashley, said she never questioned Kavanaugh about the accusations: "I know him for 17 years. ... This is not consistent with Brett."
Go deeper