OPEC steers clear of peak demand club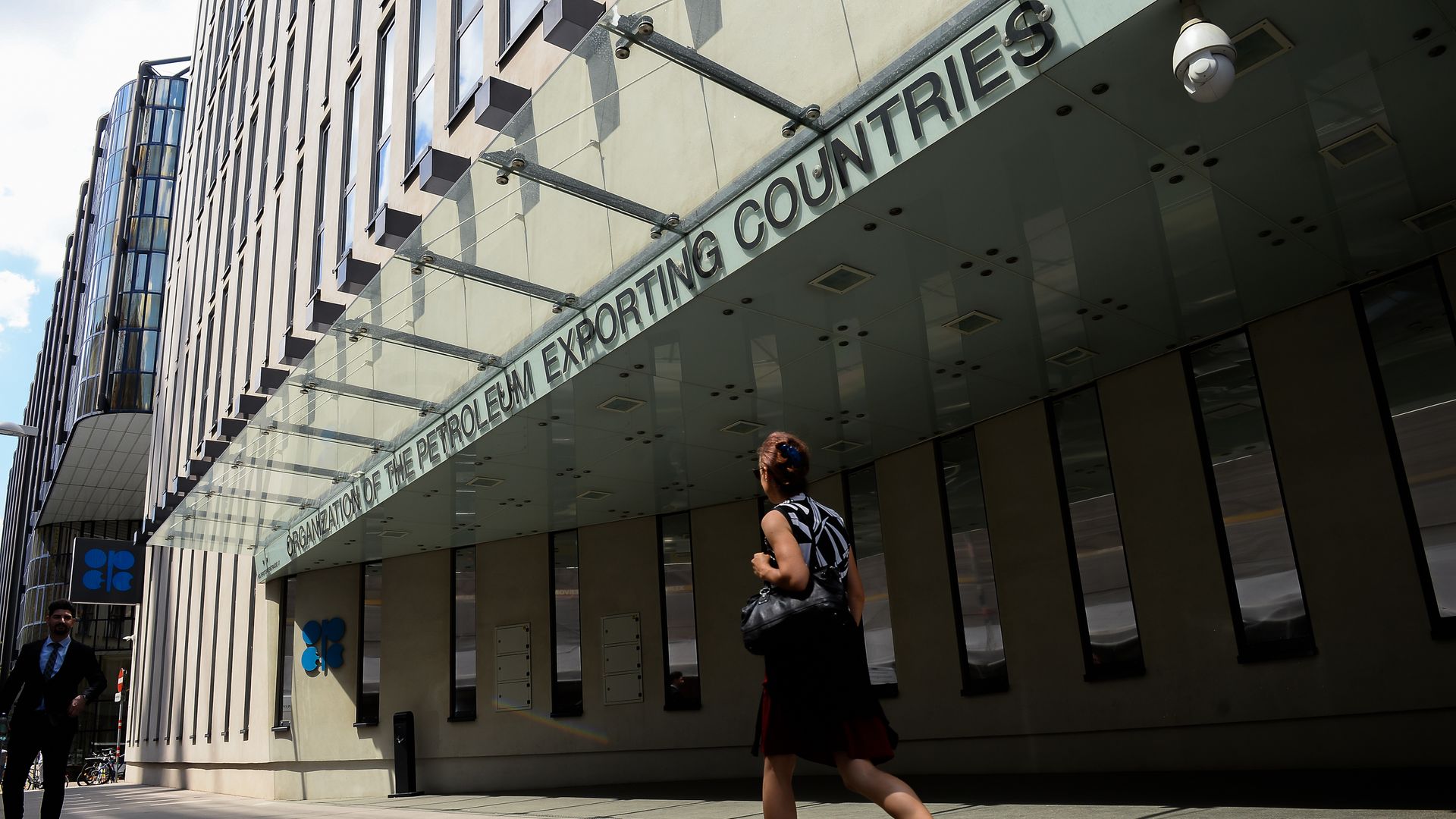 OPEC's latest long-term forecast sees global oil demand rising through at least 2040, effectively rebuffing analyses released since last year's edition that project an earlier peak in the world's crude thirst.
Why it matters: The timing of the eventual peak in crude oil demand is relevant to the long-term planning of oil producers and companies — not to mention the trajectory of worldwide greenhouse gas emissions.
By the numbers: The cartel's 2018 World Oil Outlook released Sunday sees global demand growing to reach 111.7 million barrels per day (bpd) in 2040, which is actually a tad higher than last year's 2040 projection of 111.1 million bpd.
The intrigue: The report underscores the lack of consensus on when the world's demand for oil — which is currently around 99 million bpd and rising — will eventually crest.
The International Energy Agency, like OPEC, also sees global crude demand growing through at least 2040 (the final year of their forecast period).
But a recent analysis by the energy-focused risk advisory firm DNV GL projects a peak in 2023.
Royal Dutch Shell, with several caveats, has said a peak could occur by the late 2020s.
The central scenario in BP's long-term outlook released in February said a peak could arrive as soon as the mid-2030s.
The middle scenario in Norwegian energy giant Equinor's latest collection of outlooks, released in June, sees a peak around 2030.
What's next: In the nearer-term, the report sees demand for OPEC crude declining for several years after 2020, thanks to surging output from the U.S. shale boom and some other sources.
However, the report sees the U.S. boom peaking in the late 2020s. "Demand for OPEC crude only returns to 2017 levels by the late 2020s, when US tight oil peaks, and rises steadily thereafter," the report notes.
Go deeper:
Reuters breaks down the OPEC outlook in detail here.
Go deeper