Axios Generate
September 10, 2018
Good morning, we're excited to add two more to the Axios newsletter family. 
Axios Edge, Felix Salmon's must-read weekly newsletter covering the big stories that will drive the business world, launches this Sunday. Don't miss out, sign up here. 
And on Friday, September 21, we'll launch Axios Autonomous Vehicles, a weekly analysis of autonomous tech, and its impact on cities, policy and the economy. It'll be worthy of your time — sign up here. 
As for energy, my latest Harder Line column looks at the high-stakes fight over an anti-fracking ballot initiative in Colorado. I'll share that and then Ben Geman will get you up to speed on other news. 
1 big thing: Colorado's big fracking mess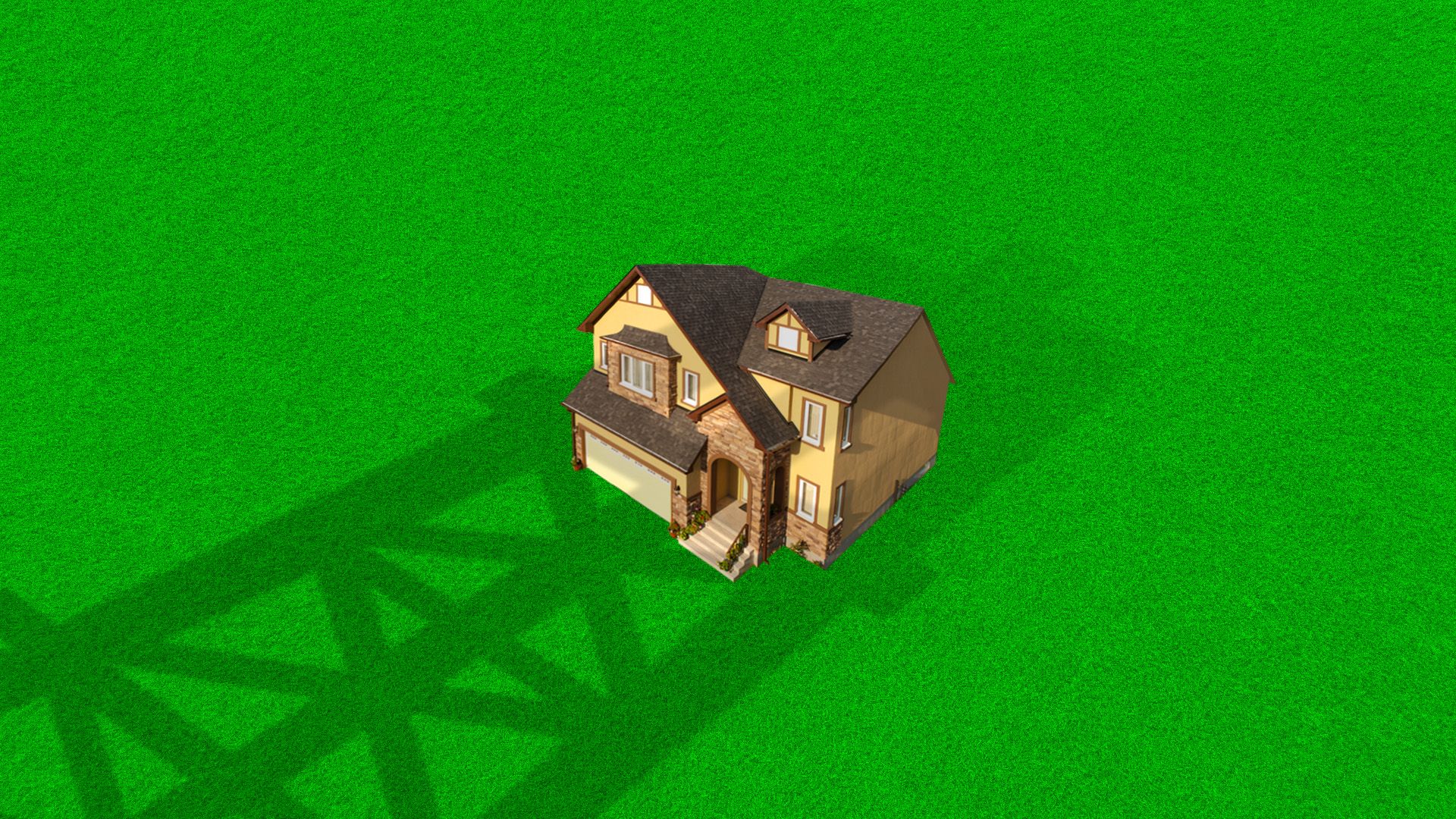 DENVER — A fight underway here in Colorado over a ballot initiative curtailing oil and gas drilling is NIMBYism at its most stark.
Why it matters: NIMBYism — "not in my backyard" opposition — is as old as time and often has a negative reputation. But in the case of Colorado, it shouldn't. It's the surprisingly simple result of a growing population and oil drilling encroaching on each other. It's a national symbol of both the economic benefits of drilling and its understandable drawbacks to nearby neighborhoods.
Driving the news: Coloradans are set to vote on a ballot initiative Election Day that would ban drilling within 2,500 feet — nearly a half-mile — from buildings and some green spaces. That's up from a current limit of 500 feet.
Internal polling conducted on behalf of the state's oil industry and not previously disclosed shows the initiative is likely to pass with around 60% support.
"You are at war. We have to crush this thing."
— Chip Rimer, SVP of global services, Noble Energy
Rimer made those comments to fellow executives at an industry conference last month in Denver. With backing from national industry groups, Colorado's oil sector is likely to spend upwards of $30 million to defeat the measure, according to one official involved.
A

state government agency study

found the initiative could cut off as much as 85% of the state's future energy development on non-federal lands.
Stocks of Colorado-focused producers, including Anadarko Petroleum, Noble Energy, Extraction Oil & Gas and PDC Energy

plummeted

on the news in late August that the initiative

made the ballot

.
The big picture: Rimer and other industry officials say it would effectively ban new development in the state, costing 150,000 jobs and putting at risk $1 billion in annual taxes. Backers of the initiative say the measure is important for residents' health and safety — and for addressing climate change.
Colorado is America's fifth-largest gas-producing state, and the seventh-largest for oil production. The state's tension over fracking, a controversial extraction technique for oil and gas, has been brewing for years and is reaching a fever pitch this election cycle.
Go deeper: Read the whole column in the Axios stream.
2. Hurdles confront climate summit
This week brings a major conference in California — called the Global Climate Action Summit — hosted by Gov. Jerry Brown, the United Nations and others.
Why it matters: Look for the Sept. 12–14 event to feature pledges from a variety of government and business actors. The theme is "take ambition to the next level."
Yes, but: There will be optimism and huzzahs to spare, but the theme is nonetheless an explicit recognition that existing efforts won't come close to holding long-term temperature rise to 2°C.
Flashback: Recent analyses show that global carbon emissions actually ticked up last year after a 3-year plateau.
What they're saying: The week's announcements tied to the summit are already beginning, including ...
Tech giant Sony announced Monday that it will "aim to use 100% renewable electricity for all of its business sites by 2040."
A UN report this morning takes stock of the promise and limits of efforts by sub-national actors (like cities and regional governments) and companies. It finds that these efforts could ultimately be significant, but "the current impact is still low and hard to track."
Elsewhere, via the Guardian, the mayors of London and New York announced a new initiative to help cities dump their investments in fossil fuel companies.
3. Crunch time looms for oil sanctions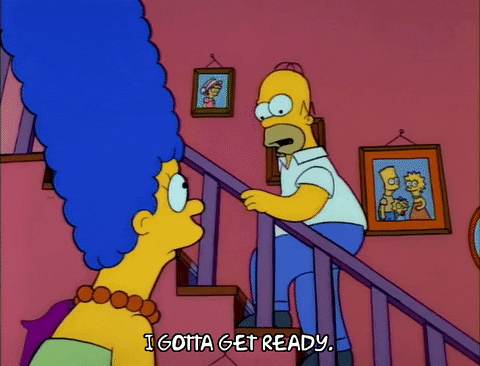 A few sanctions-related items caught my eye this morning...
U.S.-Russia-Saudi talks: Via Reuters, "U.S. Energy Secretary Rick Perry will meet his counterparts from Saudi Arabia and Russia starting on Monday...as the Trump administration encourages oil-producing countries to keep output up two months before it is due to renew sanctions on Iran's crude exports."
Not buying it: Per Bloomberg, "South Korea has become the first of Iran's top-three oil customers to fulfill a hard-line U.S. demand that buyers cut imports to zero."
State of the market: Also per Reuters, the prospect of oil sanctions against Iran — which are slated to kick in this fall — is one of the reasons why prices are ticking upwards Monday.
4. On our radar this week: oil markets and Congress
Oil markets: On Thursday, the International Energy Agency will release the latest edition of its closely watched monthly oil market report.
And tomorrow the U.S. Energy Information Administration will release its latest short-term forecasts.
We'll be looking for fresh signs of a slowdown in the booming Permian basin, where producers are confronting tight pipeline capacity and other constraints.
What they're saying: "The slowdown in drilling and completion activity due to Permian bottlenecks is likely to reduce service sector activity and lead to a reduction in the growth trend," Barclays said in a note this morning, which summarizes several takeaways from a conference they held last week.
LNG: The Senate Energy and Natural Resources Committee will gather Thursday for a hearing on the potential for U.S. LNG exports to meet European energy demand. A witness list isn't available yet.
Why it matters: Officials in the Obama and Trump administrations have touted the notion that U.S. exports can bolster European energy security by offering another alternative to Russian supplies.
Yes, but: It's not clear whether Europe will become a major destination for U.S. exporters, which have found a much larger market in Asia thus far, while European buyers also have other options.
5. An aggressive peak oil demand forecast
A wide-ranging new forecast sees global crude oil demand peaking in 2023, but also projects that the planet will ultimately warm beyond the Paris agreement targets.
Why it matters: The forecast from DNV GL, an energy-focused risk advisory firm, sees oil demand peaking far sooner than a number of major forecasts.
For instance, the International Energy Agency sees crude demand rising through at least 2040, while BP's central projection does not see a peak until the mid-2030s.
The big picture: Overall, the report lays out a future of a major changes in the energy mix toward renewables and other climate-friendly tech.
Takeways from the DNV GL report include ...
Light-duty electric vehicles reaching cost-parity with internal combustion engines by 2024, and half of all light-duty vehicle sales are electric by 2033.
In 2050, the world's energy mix is split evenly between fossil and non-fossil sources.
Natural gas becomes the world's largest energy source in 2026.
Wind and solar will together meet over two-thirds of global electricity demand by mid-century.
Yes, but: Despite these changes, the report sees global temperatures that are 2.6°C above pre-industrial levels by the end of the century, missing the Paris agreement target of holding warming "well below" 2°C.
"A combination of more energy efficiency, more renewables and more carbon capture and storage (CCS) is needed to meet the ambitions of the Paris Agreement," it states.
Go deeper: Bloomberg breaks down the report here.
6. A health care giant's carbon pledge
Axios' Bob Herman reports ... Kaiser Permanente, the multi-state network of hospitals, doctors and health insurance, is buying significant amounts of renewable energy and building solar and wind farms in an effort to be carbon-neutral by 2020, CEO Bernard Tyson said in an interview.
The big picture: The health care industry will have to be part of climate solutions, given that it accounts for about 10% of U.S. greenhouse gas emissions.
Reality check: While Kaiser is a large system with more than 75 million square feet of hospitals and other real estate, that's a relatively small footprint. The land area of Kaiser's headquarters in Oakland, Calif., is about 1.6 billion square feet.
However, shifting to renewable energy at hospitals would be particularly beneficial because they're intensive energy hogs.
Why now: "The massive fires that we're dealing with in California — I don't need to debate whether that's a climate issue," Tyson said, adding that climate change has direct and indirect effects on people's health.
7. More on climate politics
Amy reports ... Washington Gov. Jay Inslee, a Democrat, outlined in a recent interview what he thinks a successful presidential candidate would look like — and it looks an awful lot like him — but fell short of saying he would run.
Why this matters: Inslee, chair of the Democratic Governors Association, is emerging as a leading progressive politician and critic of President Trump. CNN included him as a potential 2020 contender, and he also went to Iowa — the magnet for politicians who see a future president in the mirror — earlier this year.
The key quote:
"The one thing I can say about 2020 is our nation needs a candidate focused on making clean energy and climate change and children's lungs a principle frontrunner issue, not a backburner issue."
Between the lines: Inslee is one of the few progressive politicians who has made — you guessed it — climate change and clean energy a central staple of his campaigns. He's pushing a statewide ballot initiative in Washington that would price carbon emissions.
* * *
More via Amy ... A carbon tax plan proposed by a bipartisan group that includes former GOP secretaries of state would far exceed President Obama's commitment to the Paris climate deal, according to a new study conducted on behalf of the group, the Climate Leadership Council.
The big picture: The analysis shows that the plan, which would refund the money back to Americans, would cut America's GHG emissions 32% by 2025 based on 2005 levels, compared to Obama's goal of up to 28%.
Reality check: The council, whose members include a broad coalition of oil companies, environmental groups and more, is pushing the plan in Washington despite low odds of gaining traction any time soon.
8. ICYMI: Tesla's executive shakeup
Tesla CEO Elon Musk elevated longtime company official Jerome Guillen to head of automotive operations and announced several other executive promotions late Friday — moves that come just hours after news of two high-level departures.
Why it matters: The executive changes, announced in an email to employees touting "tremendous progress" at the electric automaker, arrive amid a troubled stretch for the company, including events earlier Friday and late Thursday that sent its stock tumbling.
ICYMI: Bloomberg broke the news Friday that Gabrielle Toledano, the head of human resources, will not be returning after a leave of absence.
Tesla announced Friday that chief accounting officer Dave Morton had left after just a month in the role.
Read more in the Axios stream.