India launches world's largest health care program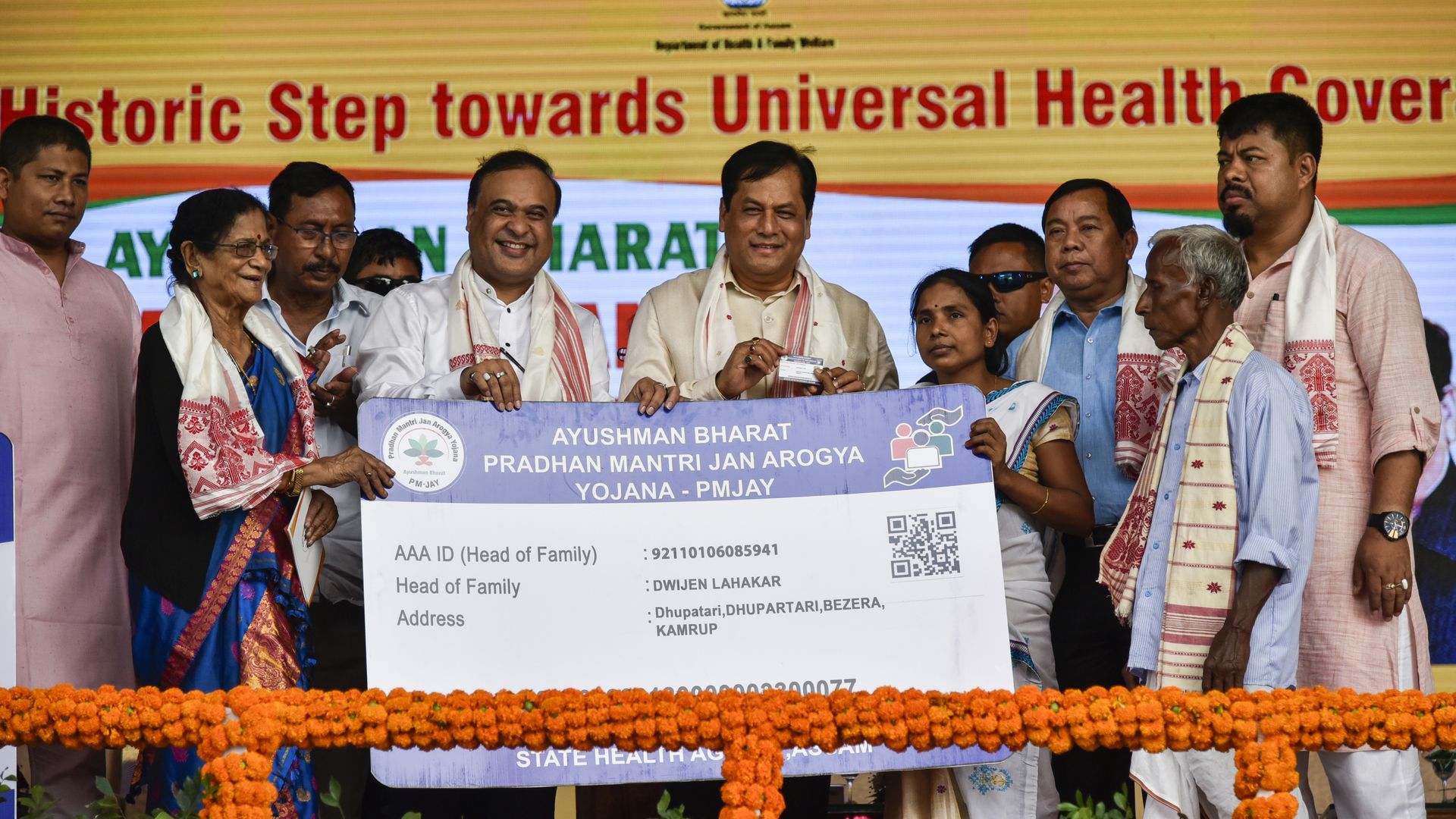 Indian Prime Minister Narendra Modi has launched a new program to provide 100 million poor families with 500,000 rupees (about $6,920) per year for serious health treatments, reports Reuters.
Why it matters: India currently spends just 1% of its GDP on health care and has more than 66 million people living in extreme poverty, according to the World Poverty Clock. The new program, dubbed "Modicare," could revolutionize India's health system, but critics say it is a political ploy by Modi ahead of next year's elections and that the government does not have the funds to support it.
Go deeper