Newsweeklies are billionaires' new philanthropic ventures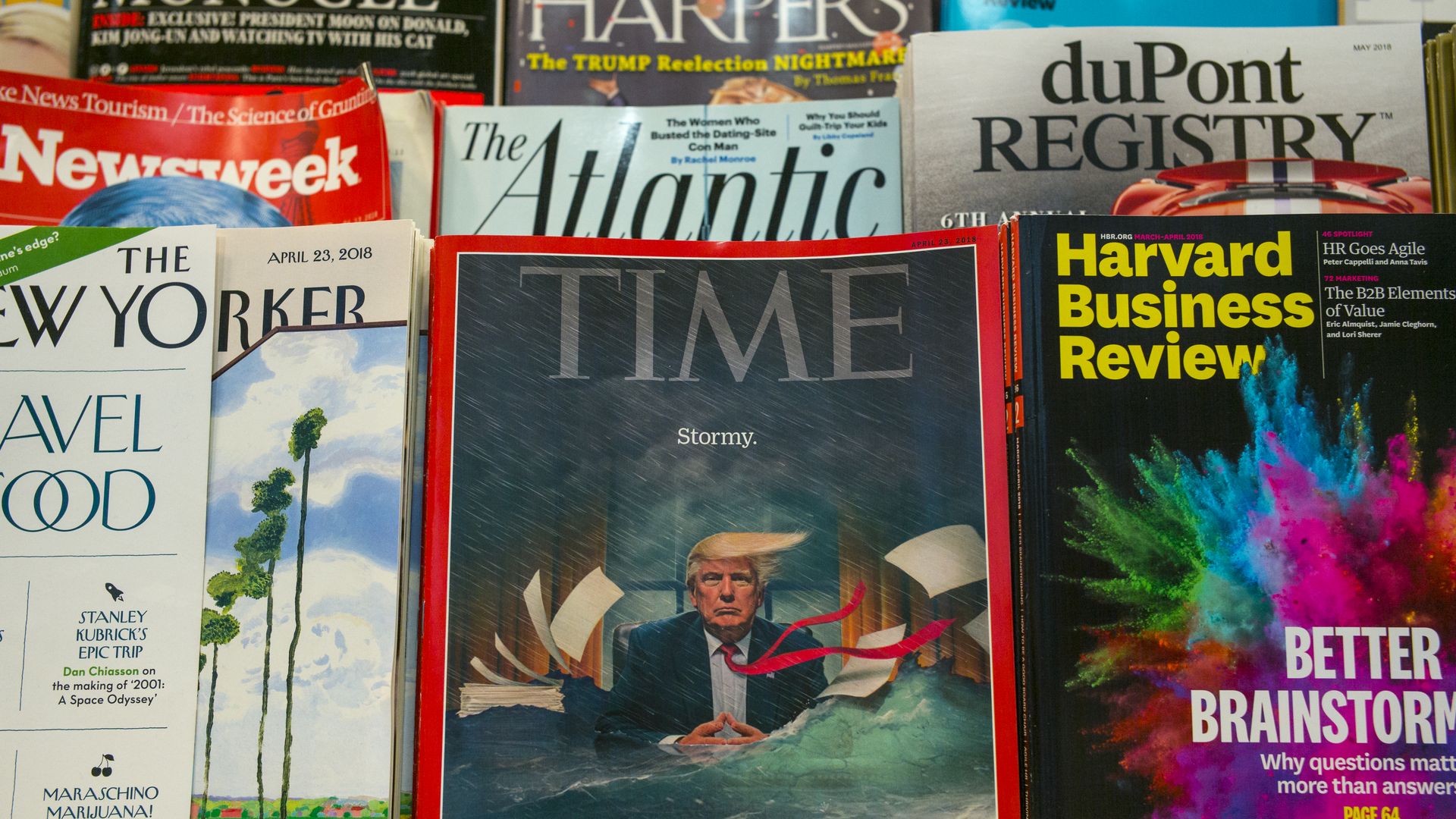 Now that I'm writing a weekly newsletter, I'm increasingly interested in how weekly news is valued.
The big picture: As media companies decline in profitability, they're increasingly being traded more as trophies than as businesses. Many billionaires expect a financial return on their media investments. But others, including Benioff, Jeff Bezos, Pierre Omidyar and Laurene Powell Jobs, do not.
By the numbers:
The bottom line: For them, owning a media property is a quasi-philanthropic way to invest in civil society. In terms of personal satisfaction and broader social acclaim, it's cheaper and more rewarding than buying a new yacht, or jet, or private island.
*He was worth way more than $200 million, so he was a billionaire, don't @ me.
Go deeper