Sheldon Adelson becomes the GOP's biggest benefactor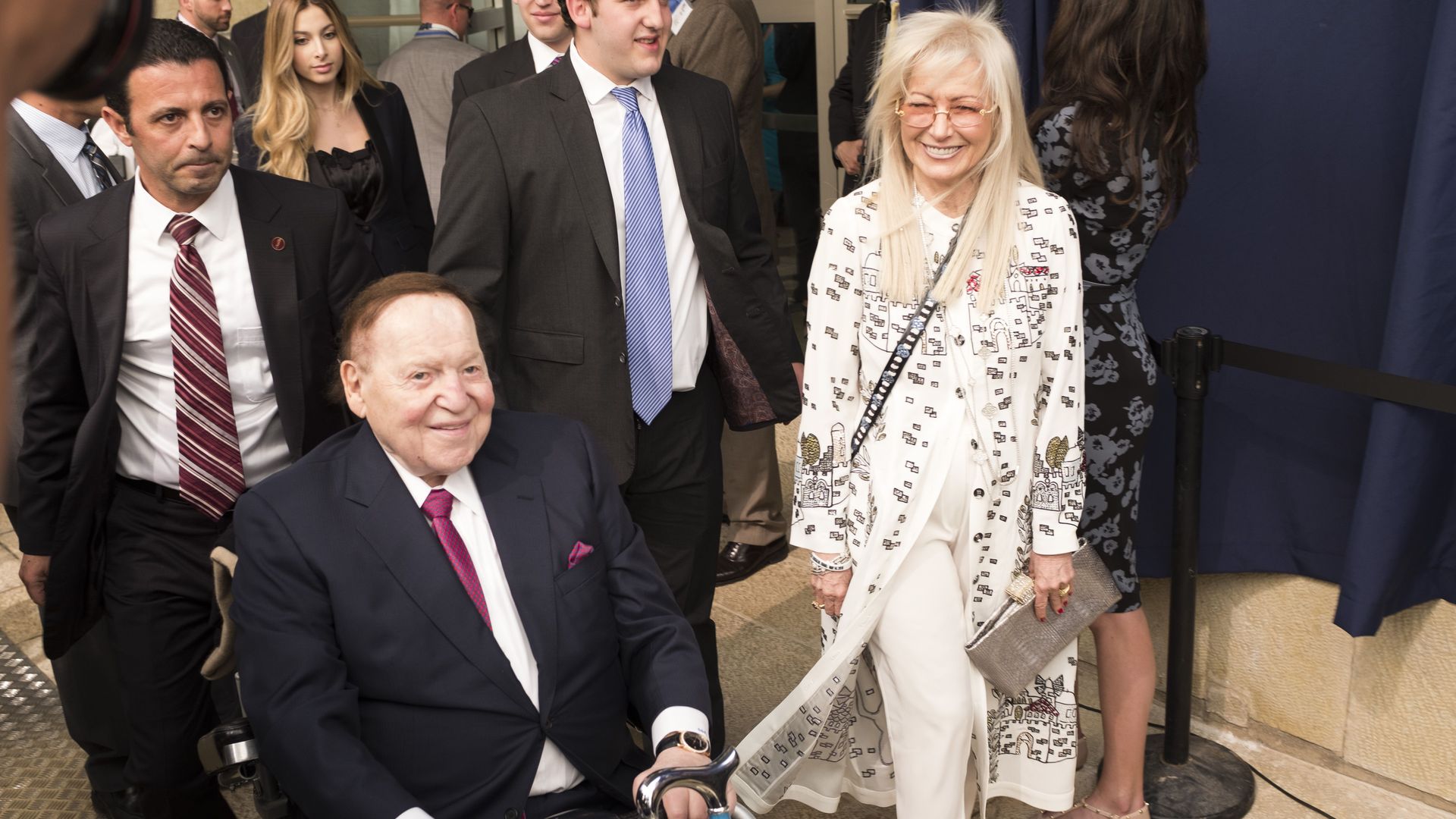 Sheldon Adelson, the billionaire casino magnate, and his wife, Miriam, have given $55 million in the last few months to groups dedicated to retaining Republican control of Congress, the N.Y. Times Jeremy Peters reports.
Why it matters: "That makes them not only the largest donors to national Republican electoral efforts in this election cycle, but the biggest spenders on federal elections in all of American politics, according to publicly available campaign finance data."
"Despite initially harboring qualms about President Trump's leadership, the Adelsons have found much to like ... unflinchingly pro-Israel, unaccommodating to Middle Eastern adversaries and dedicated to deregulation and lower taxes."
"In private in-person meetings and phone conversations, which occur between [Trump and Sheldon Adelson] about once a month, he has used his access to push the president to move the United States embassy in Israel to Jerusalem and, more recently, cut aid to the Palestinians."
"Trump has done both, triggering a backlash from some American allies."
Go deeper