Sen. Grassley extends testimony deadline for Kavanaugh accuser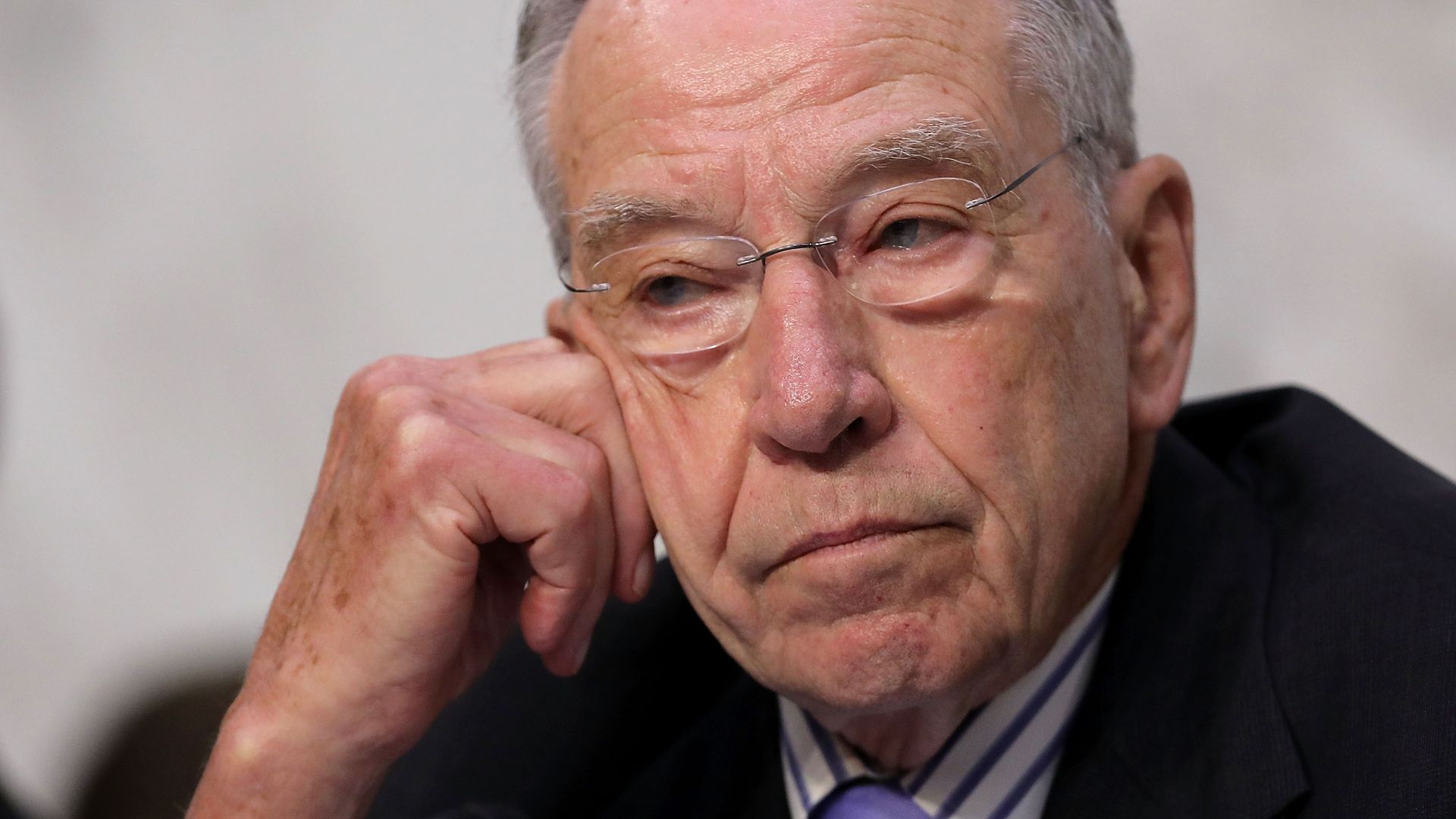 In a late Friday night tweet, Senate Judiciary Committee Chairman Chuck Grassley extended the deadline originally given to Christine Blasey Ford, the woman who has accused Brett Kavanaugh of sexually assaulting her in high school, to testify before the committee.
"Judge Kavanaugh I just granted another extension to Dr Ford to decide if she wants to proceed w the statement she made last week to testify to the senate She shld decide so we can move on I want to hear her. I hope u understand. It's not my normal approach to b indecisive."
— Grassley on Twitter
The backdrop: Ford said Thursday that she "would be prepared to testify next week," as long as the committee offers "terms that are fair and which ensure her safety." Grassley originally stated Ford must decide whether she plans to testify by Friday at 5 p.m., then extended it to 10 p.m., and has now extended it once again.
According to CNN, one of Ford's lawyers responded to the 10 p.m. extension in a letter to the committee saying, this has been "cavalier treatment of a sexual assault survivor who has been doing her best to cooperate with the Committee is completely inappropriate."
Kavanaugh has maintained throughout this process that he would like to testify as early as possible regarding the allegation.
Go deeper: Trump's three dramas
Go deeper