Trump to Kavanaugh accuser: Show us the police filings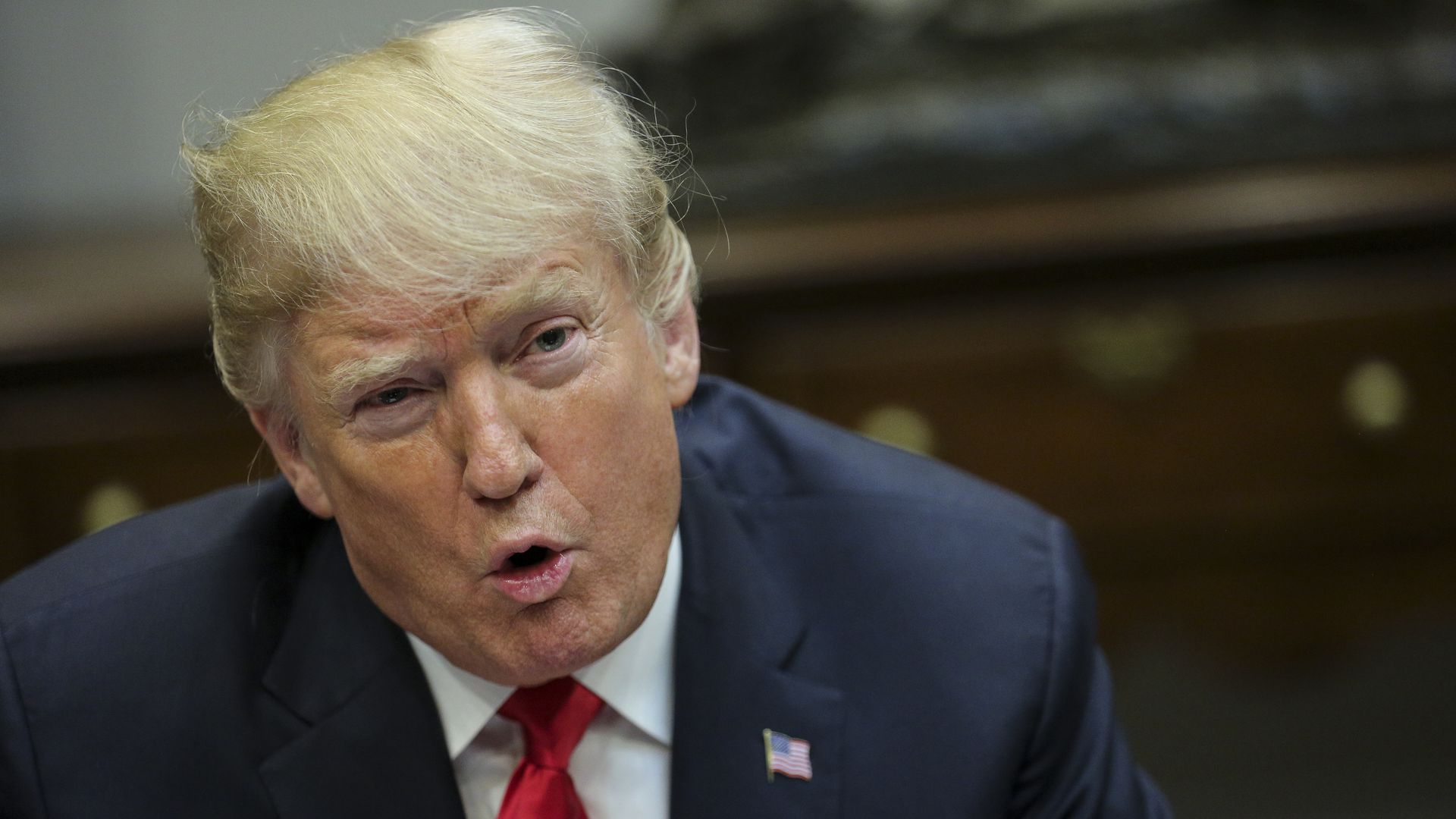 President Trump defended his Supreme Court nominee — who has been accused of sexual assault — on Twitter Friday and suggested that his accuser should have reported the alleged attack to police when it happened:
"Judge Brett Kavanaugh is a fine man, with an impeccable reputation, who is under assault by radical left wing politicians who don't want to know the answers ... I have no doubt that, if the attack on Dr. Ford was as bad as she says, charges would have been immediately filed with local Law Enforcement Authorities by either her or her loving parents. I ask that she bring those filings forward so that we can learn date, time, and place!"
— Trump
on Twitter
Why it matters: Until now, Trump has shown restraint and hasn't questioned Kavanaugh's accuser, Christine Blasey Ford. That ended with this morning's tweet. A source who has been talking to the president throughout the Kavanaugh crisis told Axios' Jonathan Swan that "you have no idea" how hard it has been to keep him from attacking his Supreme Court nominee's accuser. Note that, according to the Rape, Abuse & Incest National Network (RAINN), seven out of every 10 victims don't report abuse to the police.
Go deeper