Officials in overdrive to keep Trump from attacking Kavanaugh accuser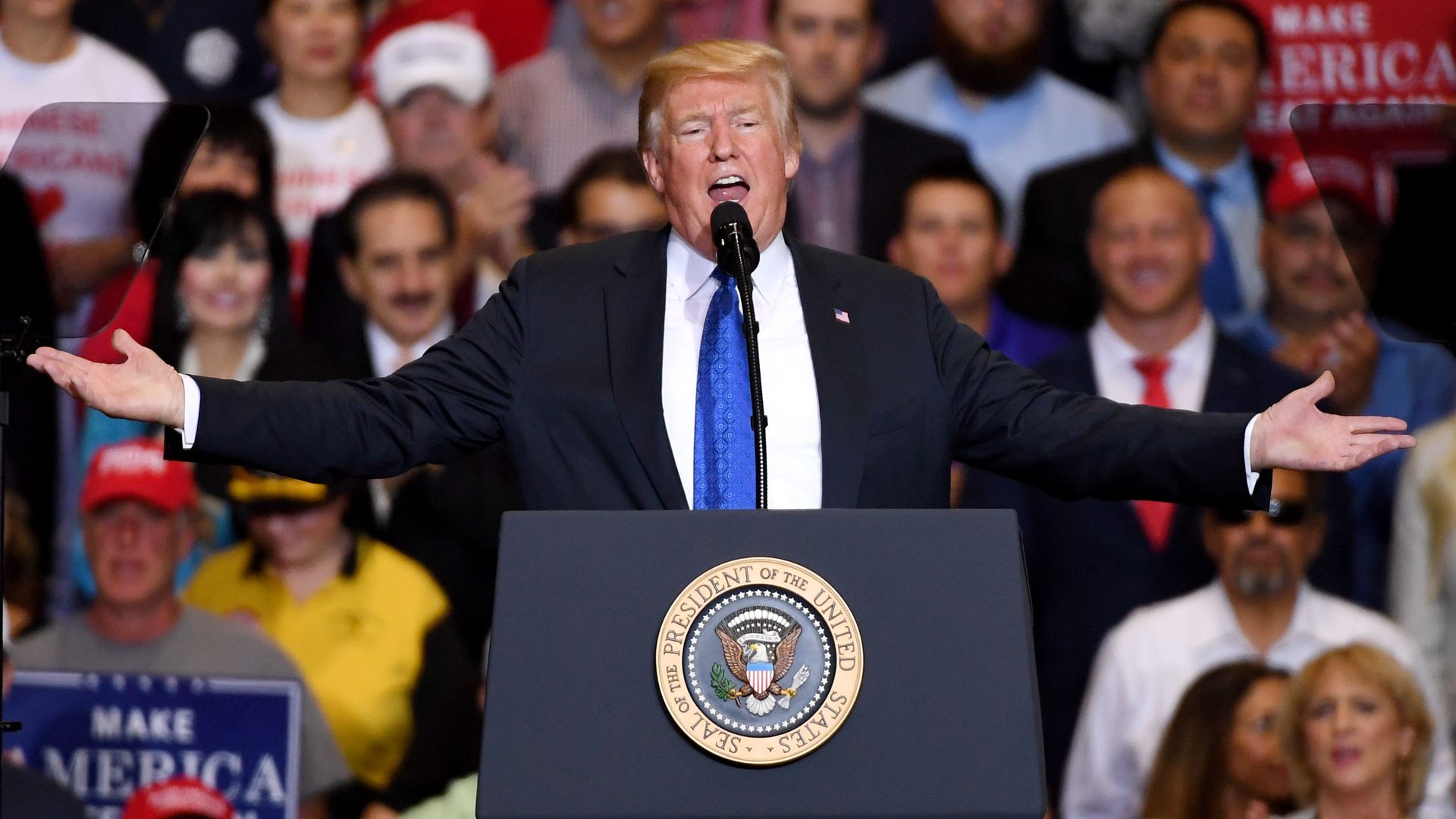 A source who has been talking to President Trump throughout the Kavanaugh crisis told Axios that "you have no idea" how hard it has been to keep him from attacking his Supreme Court nominee's accuser.
A White House official said yesterday: "Hopefully he can keep it together until Monday. That's only, like, another 48 hours right?" It didn't last that long: this morning, a few hours after this story posted, the president cast doubt on Ford's allegation on Twitter.
At a rally in Las Vegas last night, Trump praised Kavanaugh and added with rare restraint: "I'm not saying anything about anybody else. ... So we gotta let it play out. ... I think is everything is going to be just fine."
Be smart: Kavanaugh's Republican strategists are holding it together, but are still nervous about the unknowns — and nervous about additional stories.
There's a constant rumor mill that X publication has more female accusers. (Yesterday's rumor circulating Trumpworld was that it was the WaPo. Over the weekend, the rumor was Ronan Farrow.) Just very feverish.
Testimony in limbo: Lawyers for Kavanaugh's accuser, Christine Blasey Ford, told the Senate Judiciary Committee that it's "not possible" to appear Monday ("and the Committee's insistence that it occur then is arbitrary in any event"), but that she could testify later in the week, CNN reports.
"Ford's lawyer made clear that at no point ... could Ford be in the same room as Kavanaugh."
"There was also a request that Kavanaugh testify first at the hearing — which a ... source said ... committee Republicans were unlikely to grant."
Go deeper