Hospital reality TV violates patients' privacy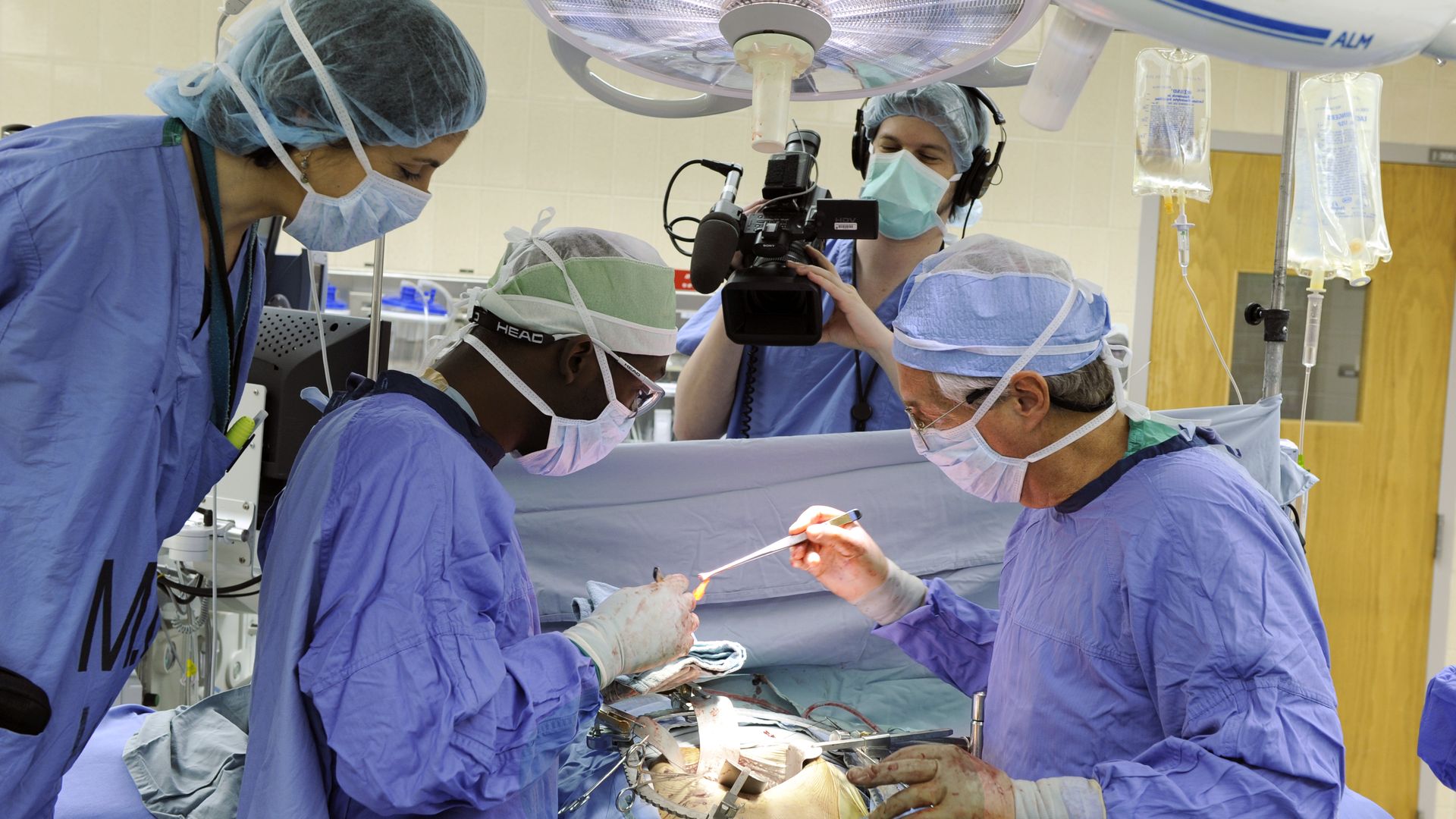 You could probably guess, without looking it up, that if federal health privacy law does anything, it prohibits hospitals from putting trauma patients on network television without their consent. You'd be right.
And yet, four hospitals have now paid more than $3 million in settlements after allowing reality-TV crews to film trauma patients without their consent.
Driving the news: HHS yesterday announced a $999,000 agreementwith three hospitals — Boston Medical Center, Brigham and Women's Hospital and Massachusetts General Hospital — that allowed crews from ABC's "Boston Med" to film on their premises without getting patients' consent.
That follows a $2.2 million settlement in 2016 with New York Presbyterian Hospital involving "NY Med," which had aired a patient's death.
The man's family didn't even know his death had been filmed until the show aired and his widow happened to be watching, ProPublica reported.
What they're saying: "Patients in hospitals expect to encounter doctors and nurses when getting treatment, not film crews recording them at their most private and vulnerable moments," Roger Severino, the director of HHS' Office of Civil Rights, said in a statement yesterday about the Boston settlements.
Go deeper