GOP realizes tax cuts won't help them win the 2018 midterms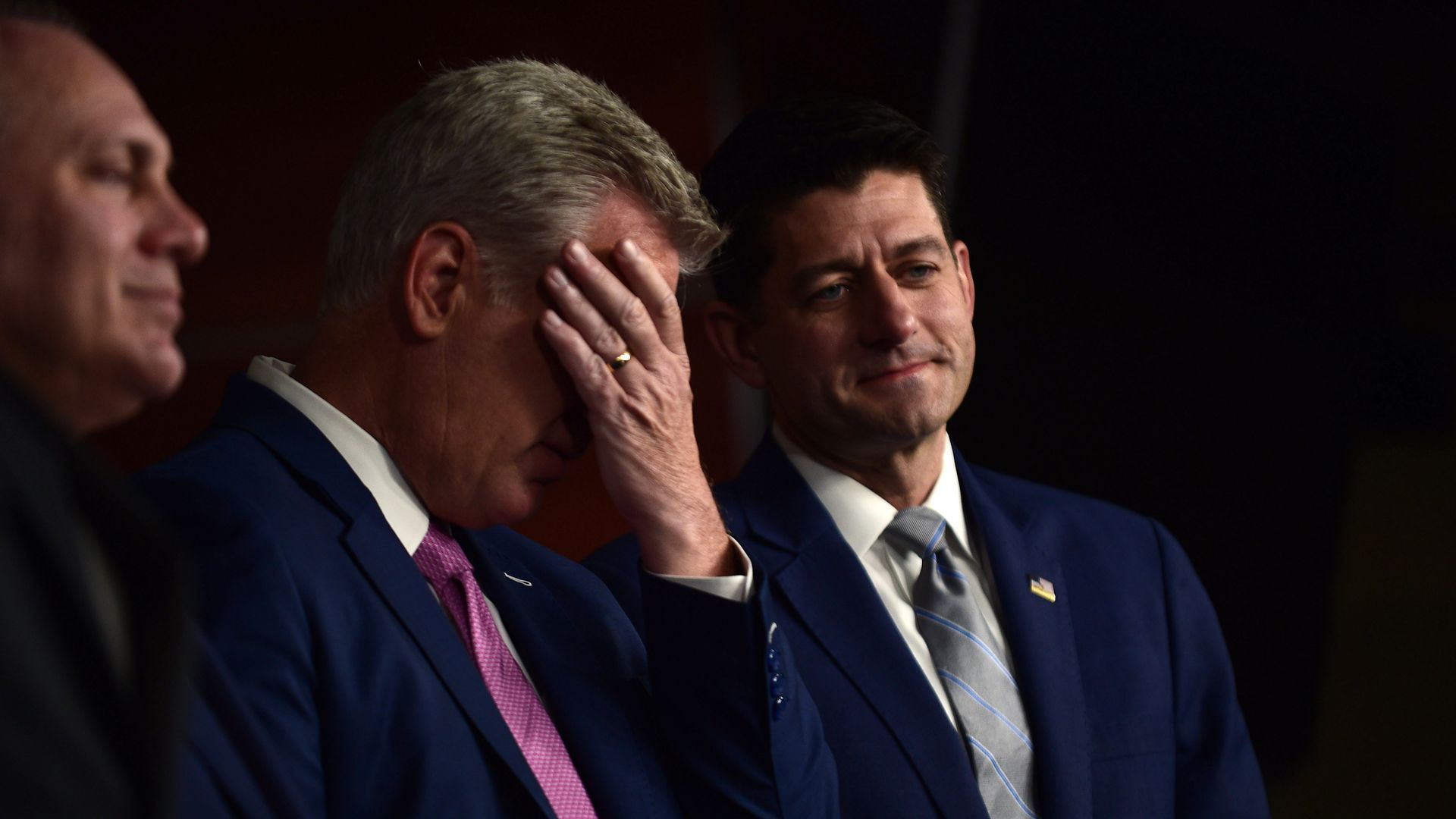 More than 60% of voters believe the GOP tax law benefits "large corporations and rich Americans" over "middle class families," according to a new survey commissioned by the Republican National Committee that was obtained by Bloomberg News.
Why it matters: Republicans just got confirmation — from their own poll — that what they've thought was going to be their winning issue in 2018 might not help them after all. It also confirms that Democrats' strategy of tying health care and taxes together is working.
The survey declares Republicans have "lost the messaging battle" on tax cuts. It also notes that most voters believe Republicans want to cut Social Security and Medicare "in order to provide tax breaks for corporations and the wealthy."
By the numbers: 63% of independent voters think the tax law mostly benefits wealthy Americans and large corporations, compared to just 27% who think it benefits middle-class families.
That's nearly flipped among Republican voters (63% think it benefits middle-class Americans).
44% of voters approve of the tax law overall, though, compared to 45% who don't.
Bottom line: This should worry the GOP — they haven't been able to talk about health care after they failed to repeal and replace the Affordable Care Act, and now they can't even talk about their key legislative accomplishment.
Go deeper: Listen to the Pro Rata podcast on how tax cuts could hurt the GOP in the midterms.
Go deeper