Where Republicans could win in Obama-Trump territory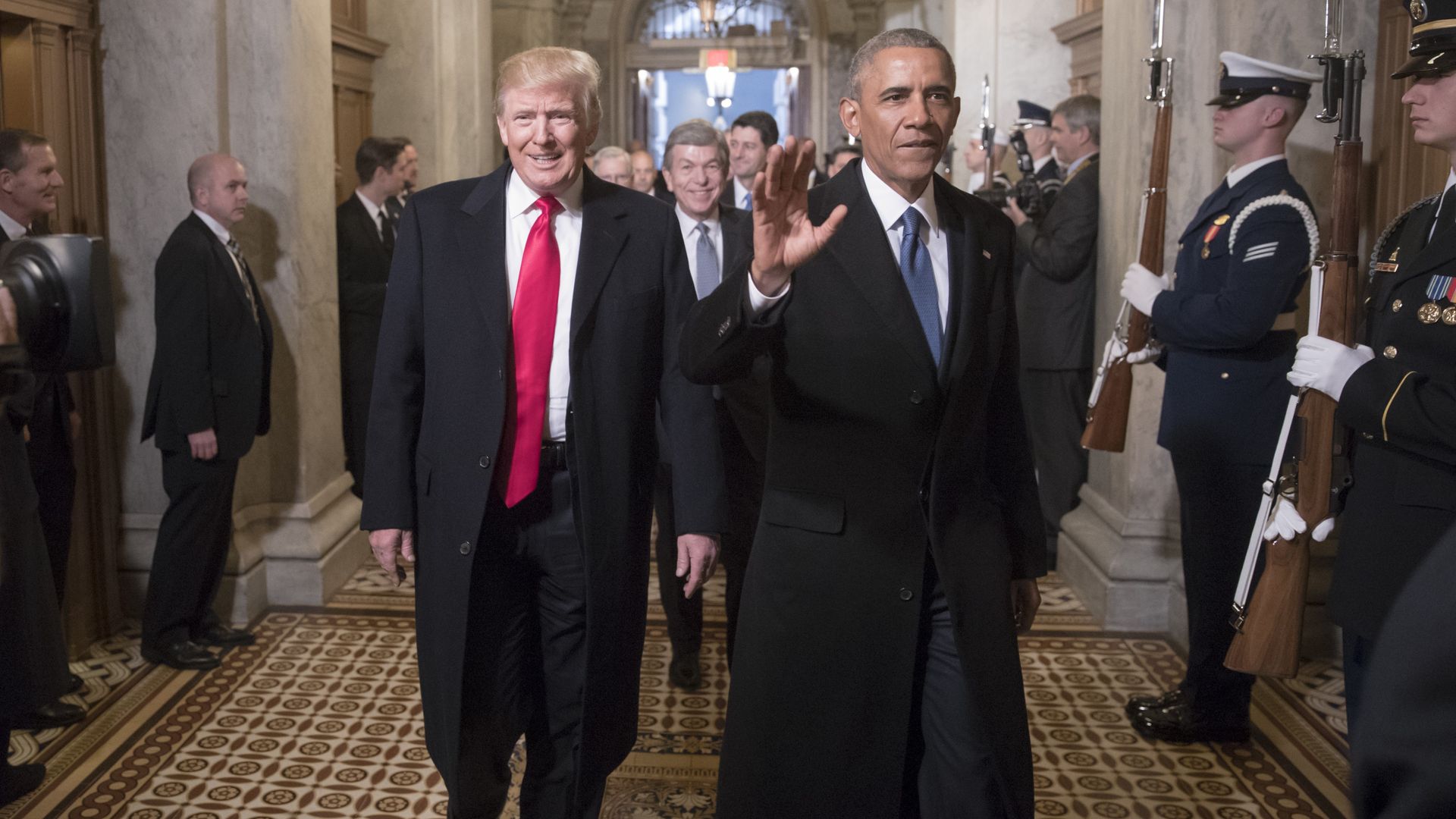 There are 21 "Obama-Trump" districts in play in the 2018 midterms, and FiveThirtyEight's breakdown of who's leading in these competitive races shows Republicans could make gains in Minnesota and keep key seats in New York.
Why it matters: These races are less favorable to Democrats than "Romney-Clinton" districts, per FiveThirtyEight, but picking up some of them is crucial to controlling the House after November.
Of the 21, nine are held by Democrats and 12 by Republicans. Only five of them favor Republicans, 10 favor Democrats, and six are considered toss-ups.
The GOP has a shot at snatching two of those Democratic-held districts, per FiveThirtyEight's model. Both are in Minnesota (the 1st and 8th districts), which are open seats that Trump won by 15+ points in the 2016 election.
Four GOP-held districts, all in New York, look like favorable Republican territory according to this week's model. A combination of out-raising their Democratic challengers, winning their 2016 elections by double digits, and running in "some of the state's Trumpiest corners," as FiveThirtyEight writes, puts them in a good position seven weeks out from the midterms.
Three are now "likely Democratic" — Minnesota's 2nd, Iowa's 1st, and New Jersey's 11th districts. FiveThirtyEight notes internal polling, House Ethics Committee investigations, and lousy fundraising gives Democrats the advantage in these races.
One more thing: FiveThirtyEight gives Democrats a four in five chance of taking the House.
Go deeper