Google's China project unites angry employees and frustrated Congress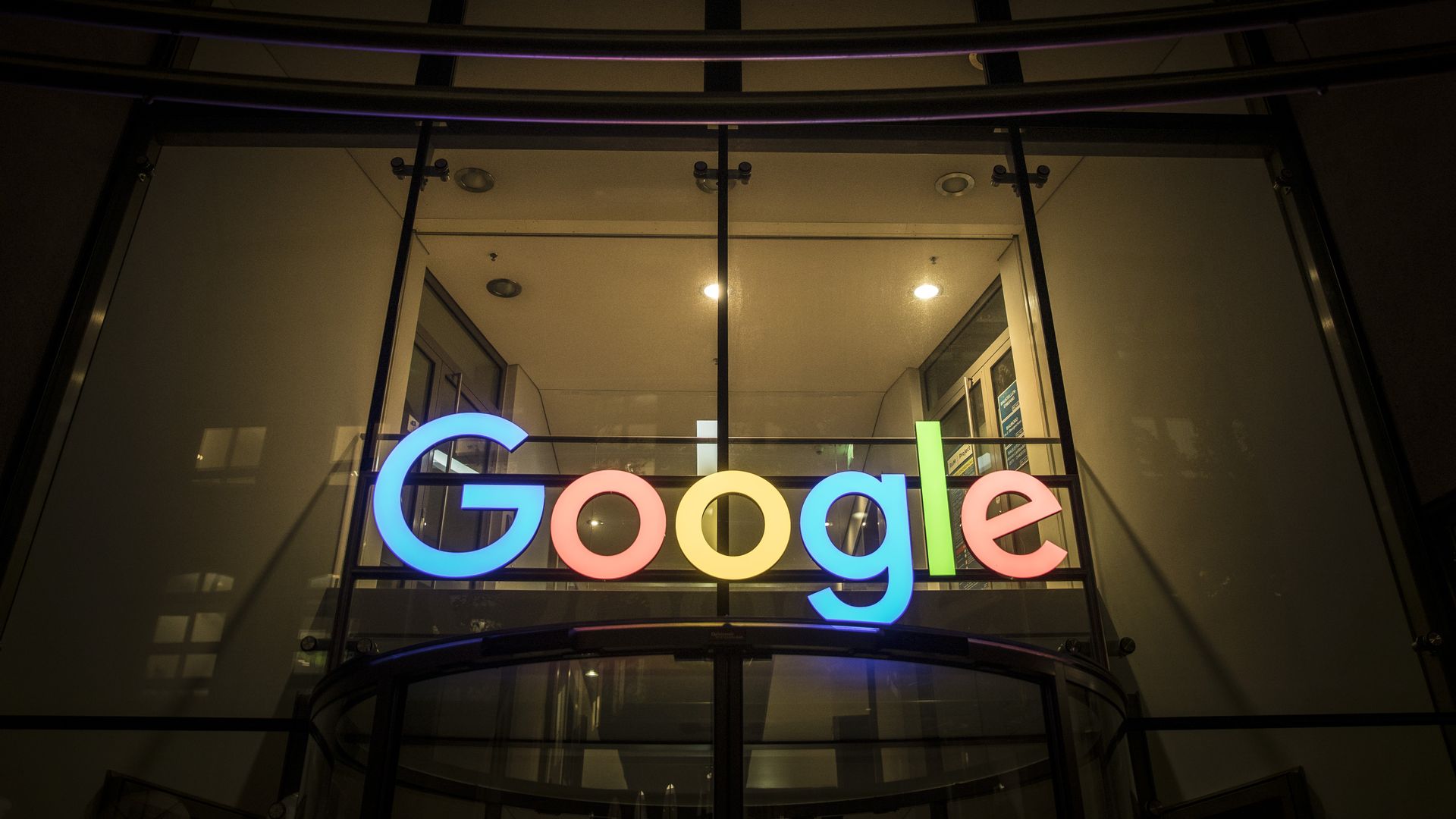 Objections to Google's possible re-entry into the Chinese search market are uniting Republicans, Democrats and some of Google's own employees in a rare alignment against the company.
Why it matters: Google abandoned China in 2010 rather than censor its search results according to the Chinese government's wishes. Any effort by the company to return to this gigantic market stirs up ethical questions raised by that history.
The big picture: Some Google controversies, like its role in Russian election interference in 2016, have upset lawmakers. Others, like a company contract with the Defense Department, have outraged employees. This one has done both.
At the Googleplex: Employee discontent has burst into public view since a report this summer that Google was pursuing a project under the name Dragonfly to look at creating a censored version of its search engine for China.
On Capitol Hill: Lawmakers wrote a letter about Dragonfly to Google last month, and frustrations with the company are high because it wouldn't send a senior enough executive to a Senate Intelligence Committee hearing on election meddling.
"I think the employees should be critical," Intelligence Committee Vice Chairman Mark Warner (D-Va.) said, adding that creating "a censored search engine, doing joint research with AI when most of the companies in China are totally co-opted by the Chinese government" doesn't seem to meet the company's "standards."
This is just one of several controversies over which Google faces growing pressure.
Some lawmakers are also frustrated at Google's decision not to renew a contract with a Defense Department program known as Project Maven. Some employees had protested against that project.
"Instead of consciously compromising American ideals and values, Google's executives should reject Beijing's repressive censorship and reconsider their decision to stop working with the U.S. military on Project Maven," said Sen. Tom Cotton (R-Ark.) in a statement.
What Google is saying: Reached Wednesday, a Google spokesperson said in a previously-released statement that work on Chinese search has been "exploratory" and it is "not close to launching a search product in China."
It has looked to calm Congress' fears. "We are approaching these issues deliberately, and whether we would or could release a search service in China remains unclear," chief executive Sundar Pichai said in a letter responding to lawmakers last month.
The bottom line: Increasingly, it's looking like Google's moment in the D.C. hot seat. With Congress's eye on China thanks to concerns about cyber-espionage and heightened trade tensions, Google's new China moves can only raise the temperature.
Go deeper