Elizabeth Smart speaks out after her kidnapper is released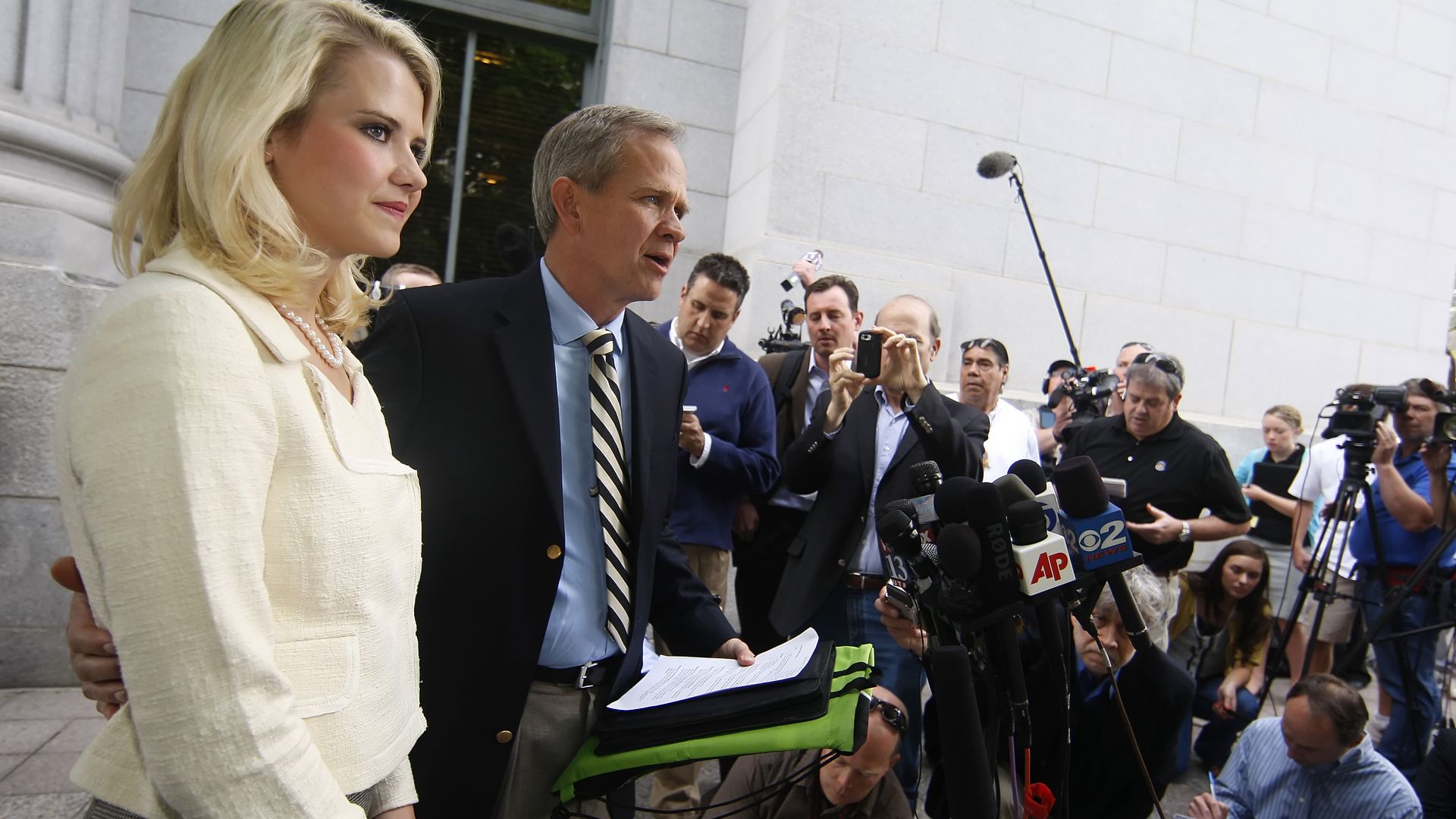 Wanda Barzee, who participated in the 2002 kidnapping of Elizabeth Smart, was released from a Utah prison Wednesday after spending 15 years behind bars.
Upon the release, Smart responded to the news saying, "The past few weeks have been an absolute roller coaster. I appreciate everyone's comments of love and support and outrage. I've spent the last 15 years trying to move on with my life. I'm going to continue doing that. I'm not going to have this woman stop me from living my life."
The big picture: Barzee was sentenced for 15 years in prison for holding Smart captive when she 14 years old for nine months, and in 2010 pleaded guilty to the "kidnapping and unlawful transport of a minor for the purposes of sexual activity," per CNN. She will spend the next five years on supervised release.
Still, Smart and others have concerns Barzee might threaten others. Court documents say she will stay in unspecified emergency housing chosen by her probation officer until another home is approved, per the Associated Press.
Barzee has been ordered to have zero contact with Elizabeth Smart and her family, and must stay a certain distance away from her, according to federal court documents.
"Ms. Barzee's singular desire is to comply with all conditions of her release and to be left alone," Barzee's lawyer Scott Williams told CNN.
After the release Smart wrote in an Instagram post: "May we all remain vigilant in watching over our families, friends, and community from anyone who would seek to hurt or take advantage."
Go deeper