Drug industry lobbying for a big Medicare break in opioids bill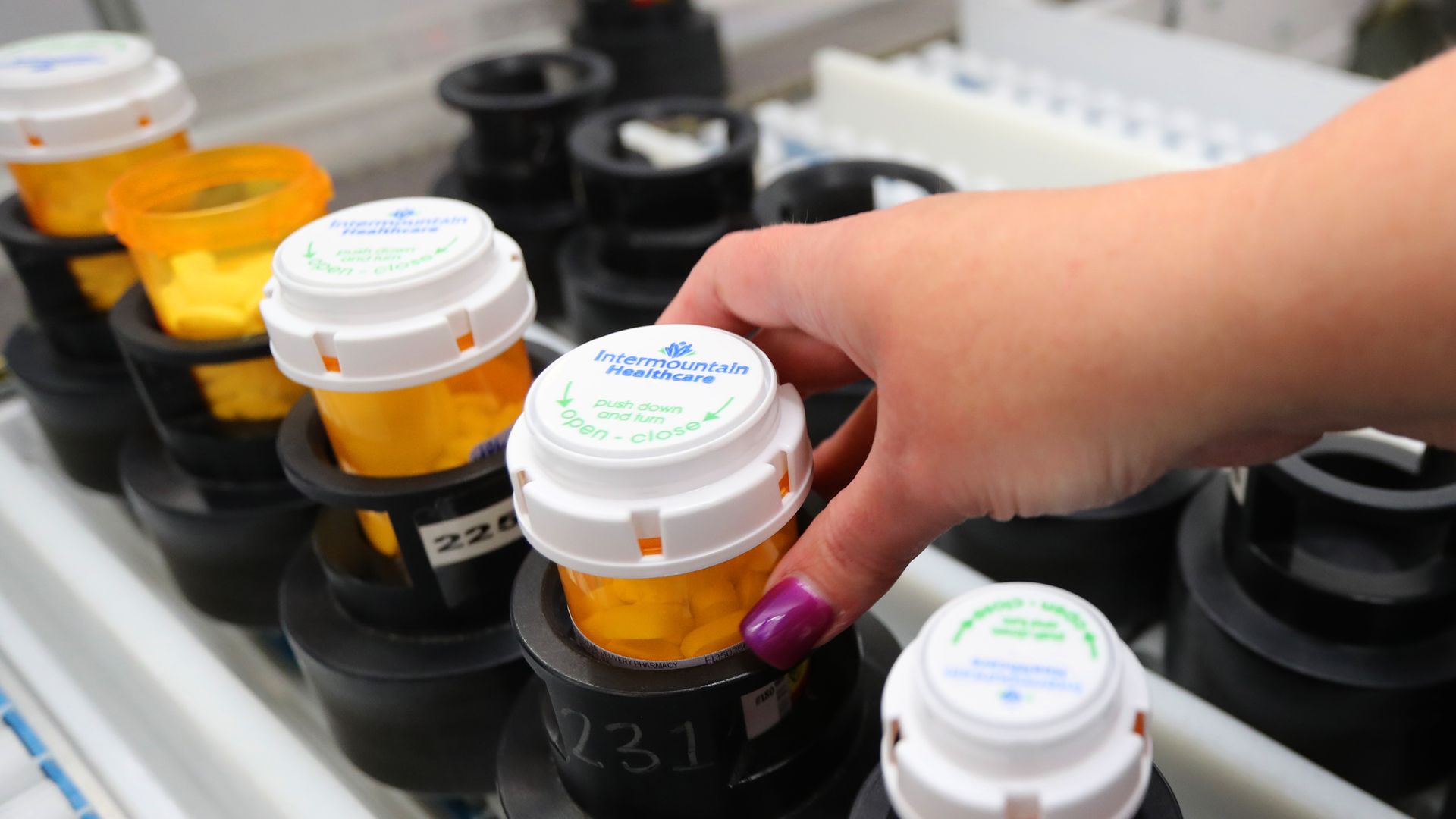 Congress recently put the pharmaceutical industry on the hook for more of seniors' drug costs, but the industry is pushing lawmakers to reverse that policy as part of a bill to address the opioid crisis.
The big picture: Congress voted earlier this year to shift billions of dollars in Medicare drug costs away from seniors and onto drug companies. Now, "PhRMA is begging" lawmakers to reverse that decision in unrelated opioids legislation, a GOP congressional aide said.
The details: A February spending bill required drugmakers to cover more of the costs seniors incur when they fall into Medicare's "donut hole."
It was a rare lobbying loss for the industry. Its leading trade group, the Pharmaceutical Research and Manufacturers of America, has been lobbying aggressively on the issue ever since.
After failing to get lawmakers to reverse the hit in subsequent spending bills, the industry's focus has now shifted to the opioids package being finalized by House and Senate leaders, according to lobbyists and congressional aides familiar with the process.
"Sounds like the size of the fix for pharma could be maybe 2-3x bigger than the opioids funding," a House Democratic aide said.
Industry is trying to broker a compromise, those sources said: Eliminate the multibillion-dollar tab drug companies would absorb for Medicare's "donut hole," and in exchange industry would accept a version of a bill designed to stop brand-name drugmakers from blocking generic competitors.
Yes, but: None of this has anything to do with the opioid crisis, which has so far been a rare example of bipartisan agreement. And there's reason to be highly skeptical Democrats would go along with the industry's latest request.
"If you're a Democrat, why do you want to do this?" one pharmaceutical lobbyist asked.
It's also unclear whether Republicans will go along. The GOP congressional aide said his party won't force the issue unless PhRMA can lock in Democratic support on its own.
Go deeper