Dems plot massive campaign if Kavanaugh falls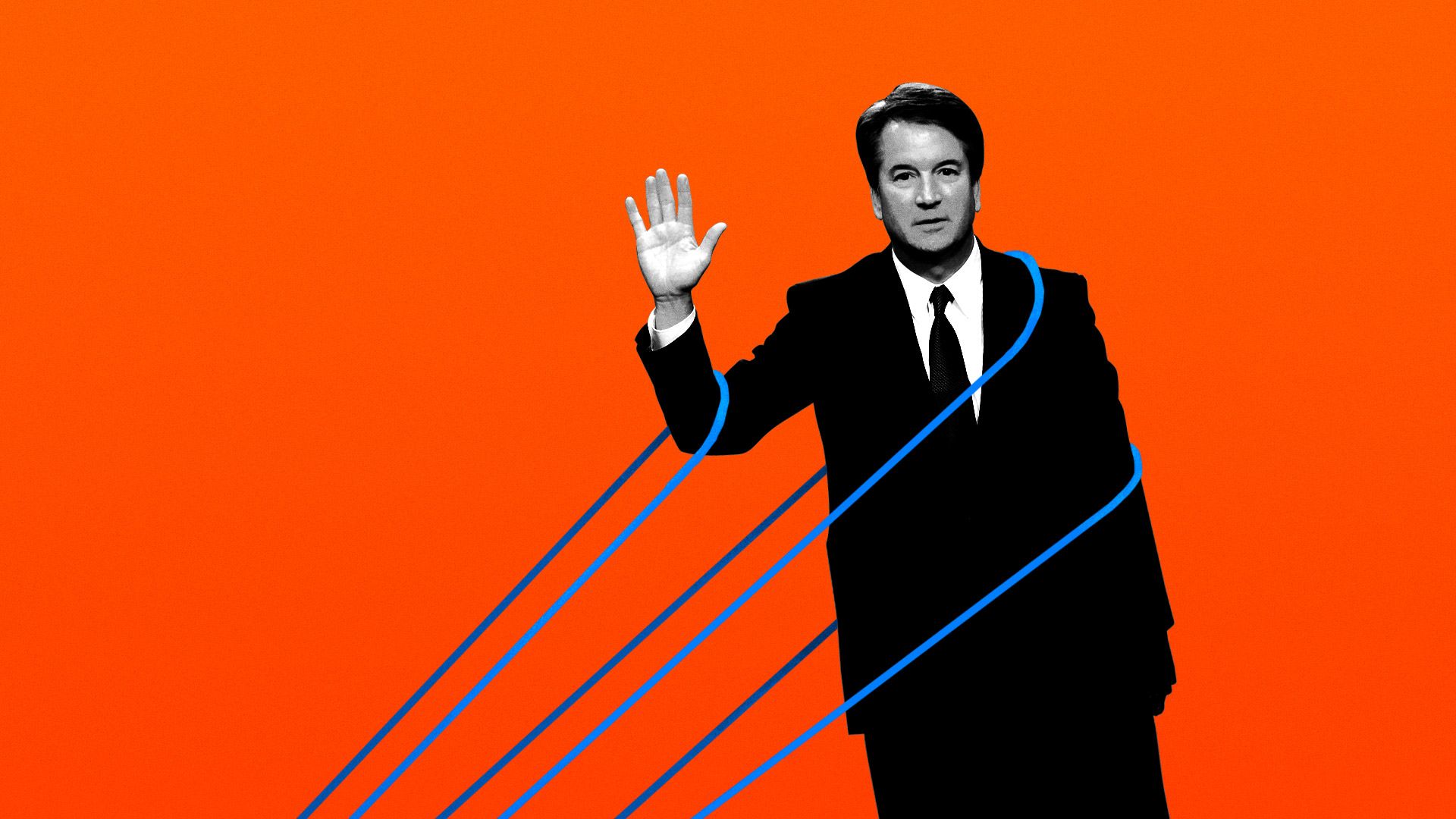 If Brett Kavanaugh's nomination sinks, Democrats would turn the midterms into a referendum not just on President Trump but also women's rights, abortion and the future of the Supreme Court, sources tell Axios.
Why it matters: In what Republicans believe is an increasingly unlikely scenario where Kavanaugh tanks, Dems believe they can juice turnout — already hitting record levels — by playing off the huge public attention to the court, and Roe v. Wade in particular.
They envision President Obama and Michelle Obama locking arms with the Clintons, the Bidens, and Democratic congressional leaders to crank up a presidential-election-sized campaign.
They feel confident every rich liberal in America would help fund this effort. 
If Democrats downed Kavanaugh, the White House would be inclined to nominate someone at least as conservative, or even more vocally so — perhaps Judge Amy Coney Barrett of Chicago, a Catholic conservative.
Brian Fallon, executive director of the progressive court group Demand Justice, said such a choice "would simultaneously electrify evangelicals on their side, and animate progressives on our side."
"There wasn't anybody else on the short list who has more pronounced positions against abortion and Obamacare," Fallon said. "It wouldn't take a lot to explain the urgent threat to progressives."
Be smart: Matt Miller, a former aide to Senate Democratic Leader Chuck Schumer, told me that a court opening during the stretch run of midterms would "convince Democrats all around the country, many of whom have been afraid that nothing matters anymore, that some things still do matter."
But Republicans, panicked as the week began, are increasingly confident that Kavanaugh will be confirmed next week:
A top Democrat close to the negotiations tells me it now looks unlikely that Dr. Christine Blasey Ford will testify on Monday.
Smart brevity ... Jeffrey Toobin on CNN: "If she refuses to testify on Monday, Kavanaugh is getting confirmed." (hat tip: Brian Stelter)
The top Democrat said Republicans may "win the battle of confirmation, but could lose the war of public opinion" if the accuser looks railroaded.
A source involved in the process tells Jonathan Swan: "There is certainly some level of unity [between Senate Rs and the White House] that it's bizarre [that] after offering to testify, it now appears she doesn't want to."
"[W]e're at this weird standstill. But is there going to be another shoe to drop? I am paranoid that this is just right now and they're going to come back with something else."
"I'm just not convinced this is game, set, match through to Monday. There's plenty of time."
Go deeper