Several states putting minimum wage on the ballot in November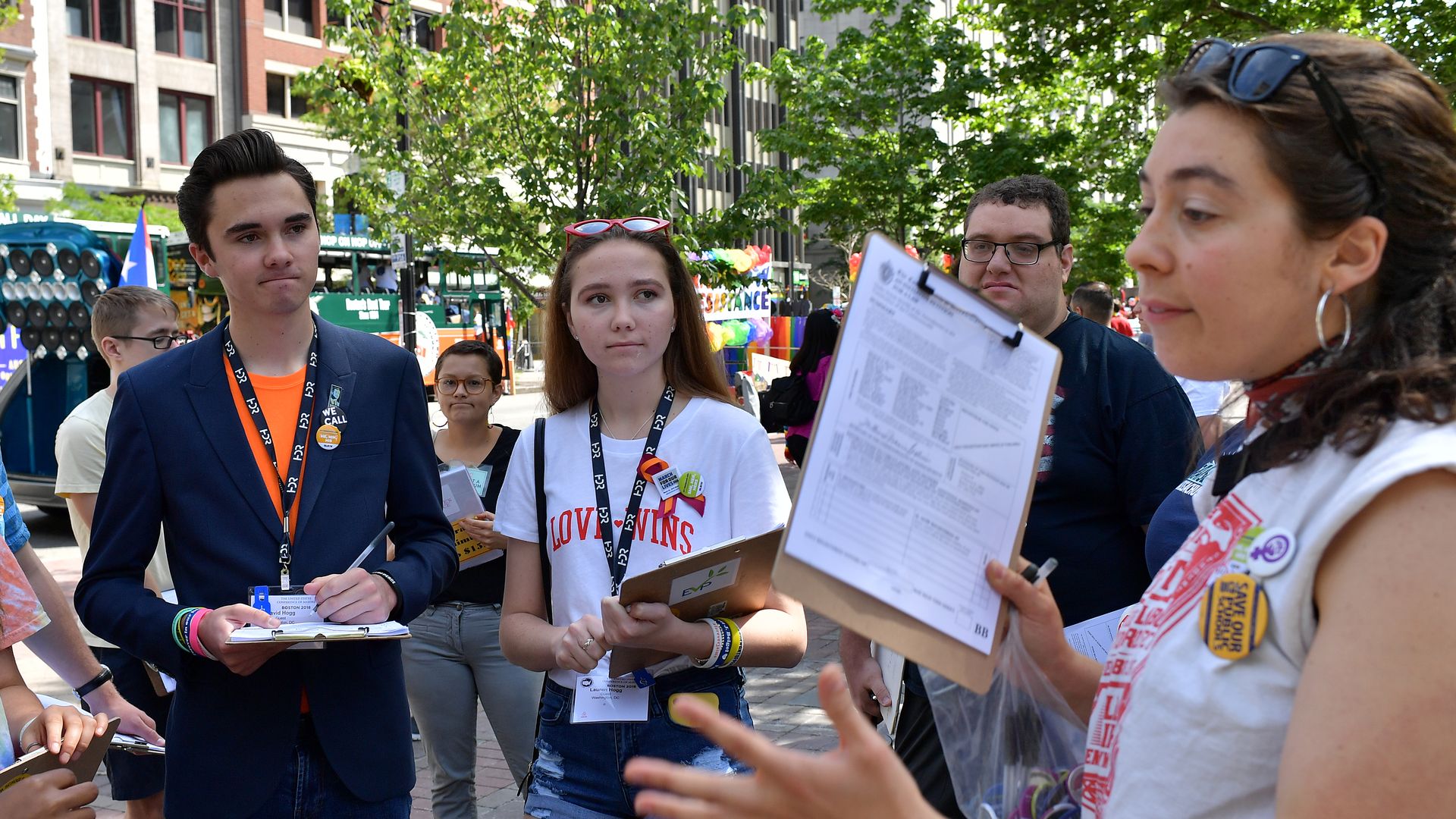 The fight to raise the minimum wage in the U.S. has found its way onto ballot referendums in several states as progressives seek ways to circumvent GOP-controlled legislatures that have largely been opposed to such measures.
The big picture: Most states have implemented minimum wages that exceed the $7.25-an-hour rate that has been federal law for the last nine years, Axios' Steve LeVine writes. But according to a recent study from Oxfam, none of those minimums are sufficient to provide a living wage for a family.
By the numbers
Seven states have considered adding a ballot initiative to raise their minimum wage ahead of the November 6 midterm elections, according to Ballotpedia.
In Arkansas, voters will choose whether to raise the minimum wage from $8.50 to $11 per hour over a three-year period. A recent poll found that 60% of Arkansas voters support the measure.
In Missouri, the ballot measure proposes increasing the rate from $7.85 to $12 by 2023, with an $0.85 hike each year until then.
In Michigan, rather than allow voters to approve the measure themselves, the state legislature passed a bill to raise the minimum wage from $9.25 to $12 by 2020. However, critics argue that because the initiative will no longer appear on the ballot in November, the Republican-led legislature can vote to overturn the measure with a simple majority before it even takes effect. Overturning a ballot referendum, meanwhile, would have required a three-fourths majority.
In Massachusetts, Republican Gov. Charlie Baker compromised with proponents of a ballot initiative by signing a bill to raise the minimum wage from $11 to $15 over five years, rather than four.
Campaigns in Florida, Washington and North Dakota all proposed ballot initiatives for 2018, but failed to submit signatures before the state deadlines.
Go deeper: None of the state minimum wages provide a family living wage
Go deeper