Health care startup aims to eliminate hospital and doctor bills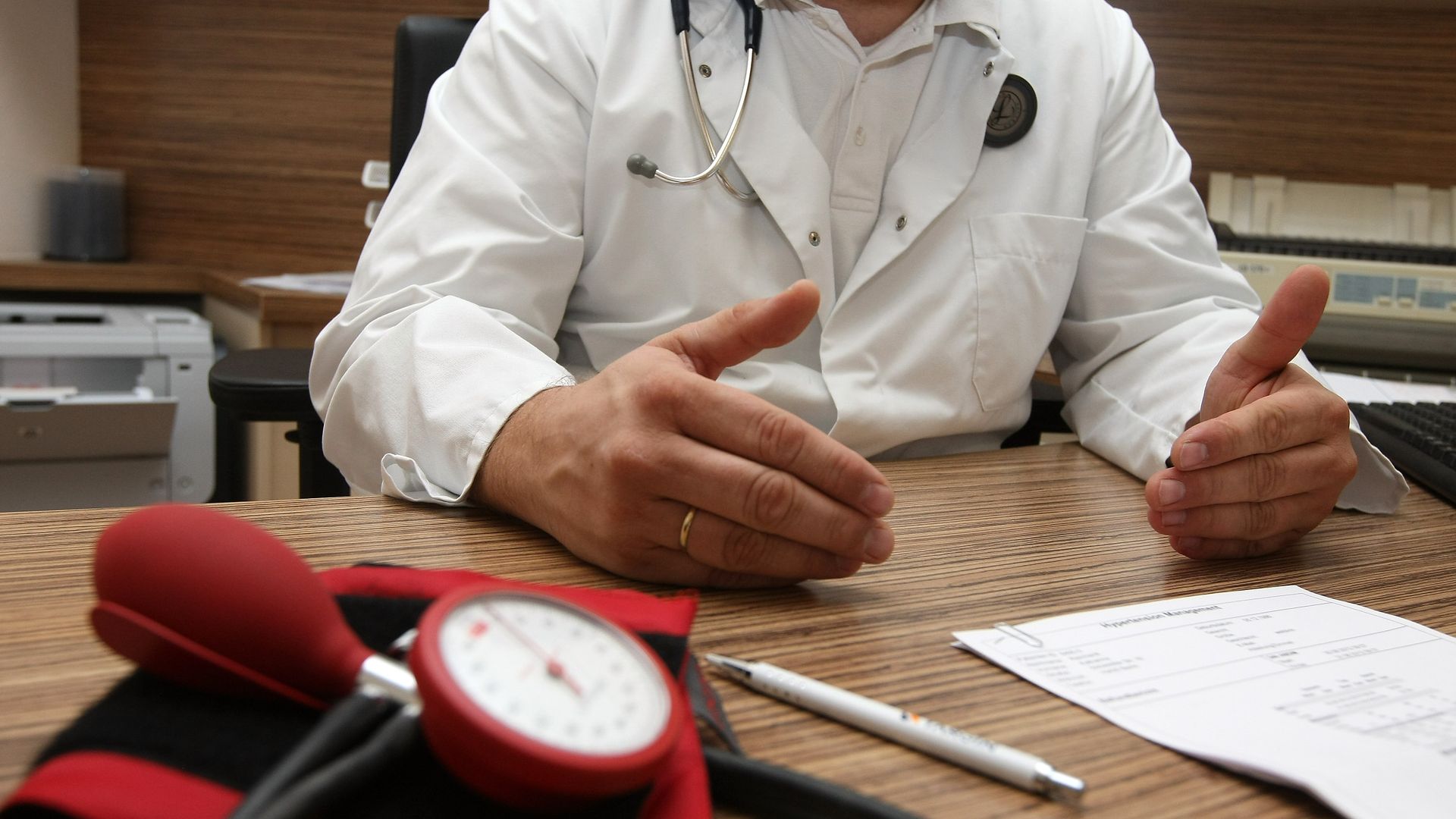 New payment startup Ooda Health has raised $40.5 million on the premise that its technology will make sure patients never get another bill from a hospital or doctor.
Why it matters: Ooda Health not only has big-name venture capitalists on board (Oak HC/FT and DFJ led the funding round), but also has large health insurers and providers as investors. However, while the company attempts to cut administrative waste, it won't address the health care system's underlying pricing and spending habits.
The details: Anthem, Blue Cross Blue Shield of Arizona, Blue Shield of California, Blue Cross Blue Shield of Massachusetts, Dignity Health and Hill Physicians are the initial industry investors.
Ooda Health would not disclose their investments. Seth Cohen, Ooda Health's co-founder and president, said the company got its start after Blue Shield of California CEO Paul Markovich recommended a meeting with Dignity Health CEO Lloyd Dean.
How it works: Health insurance companies pay Ooda Health an administrative fee and a risk-sharing payment. Ooda Health then connects with hospitals and doctors and pays them instantly based on what is in the electronic health record instead of a traditional medical claim. Any outstanding payment issues would be handled through the insurance company, rather than directly by providers.
Cohen made this analogy: If you're at a restaurant and you use your credit card for the meal, the restaurant gets paid immediately. The credit card company, not the restaurant, then follows up with you about how to pay off what you owe.
Health insurers would avoid late fees and penalties for missing payment deadlines, patients who are encountering higher deductibles and out-of-pocket costs wouldn't have to pay providers directly, hospitals wouldn't have to chase outstanding balances, and providers would get paid quickly.
"It is a bad model for providers to collect from patients," Cohen said, noting that collection agencies are cut out in this scenario.
Yes, but: Out-of-network hospitals and doctors would still charge exorbitant fees on their own, and administrative work wouldn't be completely eradicated. This also makes the electronic health record a de facto tool for billing instead of solely a repository for patient medical information.
Go deeper