Rahm Emanuel discusses what's next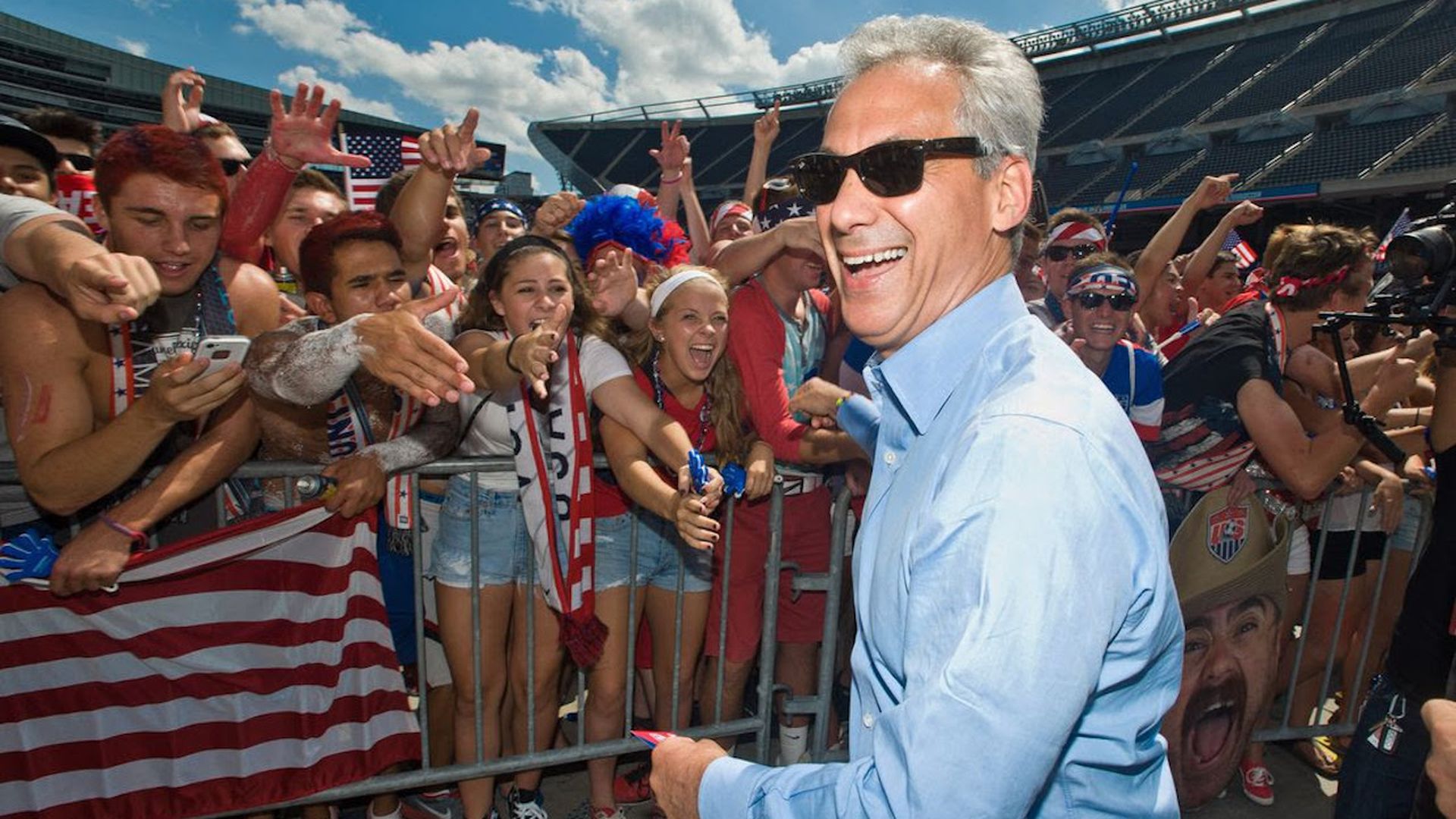 Outgoing Chicago Mayor Rahm Emanuel is writing a book to be published by Alfred A. Knopf in spring 2020: "The Nation City: Why Mayors Run the World," about effective governing in a time of historic gridlock.
Emanuel, 58 — a former White House chief of staff and House Democratic leader — chatted with Axios yesterday as he strolled toward City Hall, pausing now and then to shout: "Hey, man! How are you, brother?"
On the weakness of political structures and the speed of technology: "The public is reacting to that uncertainty and creating, in a bizarre way, even more uncertainty."
"National governments, whether here or in Europe, haven't responded."
"The most stable political entity we have is local government ... We don't have the luxury of waiting."
In past decades, "mayors would go to Washington and say: 'Save us.' Today, we go to Washington and say, 'We're going to save you.'"
Emanuel said issues on which he and other mayors are acting locally include immigration (scholarships for Dreamers), making higher ed more affordable, infrastructure, minimum wage, income inequality and sustainable environmental policies.
Emanuel has jammed days, including swimming at 5:30 a.m., but has begun work on the book by taking notes and talking to counterparts around the globe.
Go deeper