U.S. ready to restart negotiations with North Korea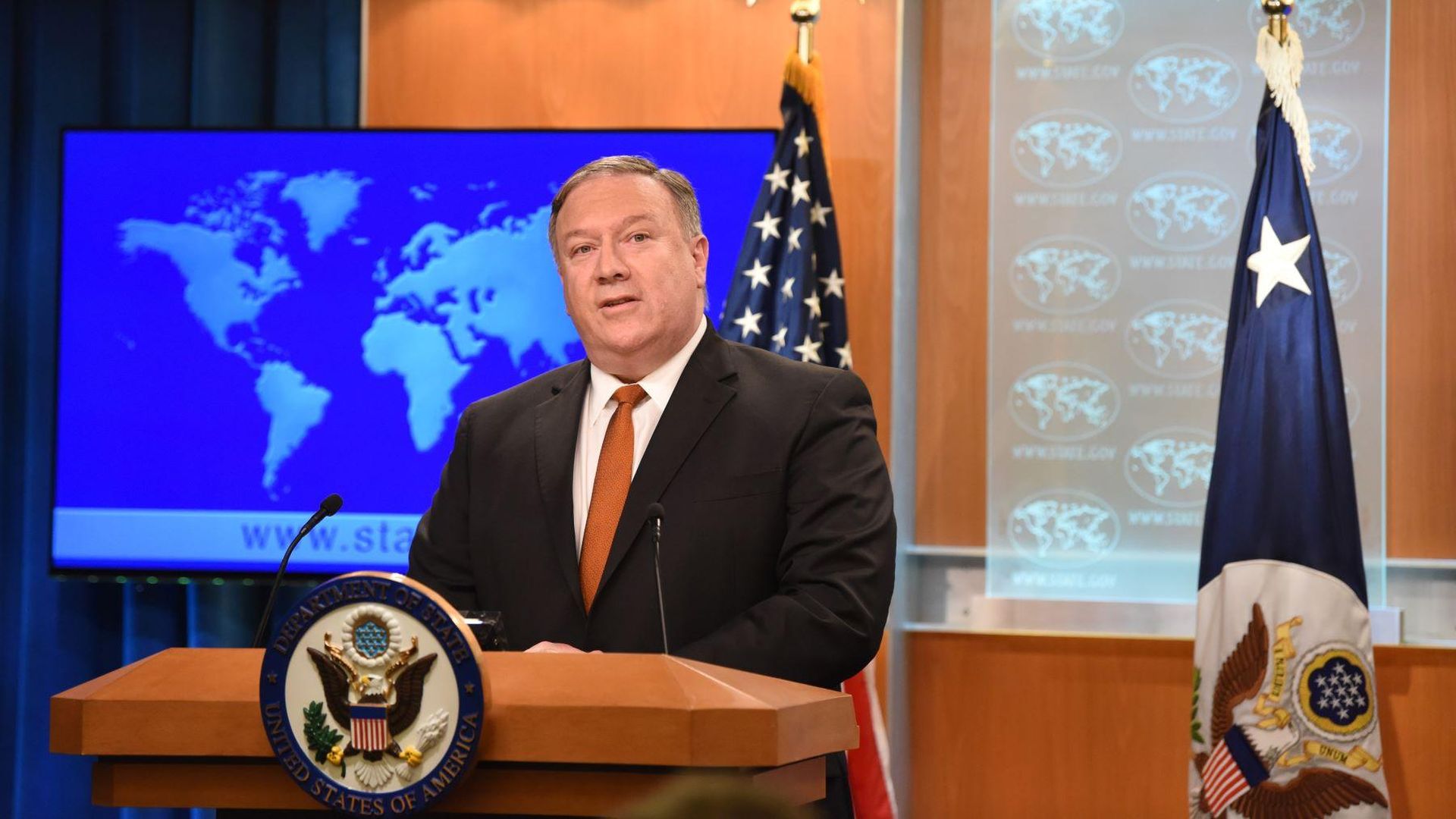 Following the announcement that North Korean leader Kim Jong-un agreed to "permanently dismantle" his main nuclear complex, Secretary of State Mike Pompeo said the U.S. "is prepared to engage immediately in negotiations to transform U.S.-DPRK relations," and has invited North Korean Foreign Minister Ri Yong-ho to meet him in New York City next week.
Why it matters: This comes after President Trump had directed Pompeo to cancel his August trip to North Korea, saying the country was not "making sufficient progress with respect to denuclearization." But yesterday, Kim promised South Korean President Moon Jae-in that he would close his country's main nuclear site, adding that he'd only do so if the U.S. takes "corresponding measures." Pompeo's response shows that the Trump administration is willing to resume working with North Korea toward denuclearization.
Go deeper