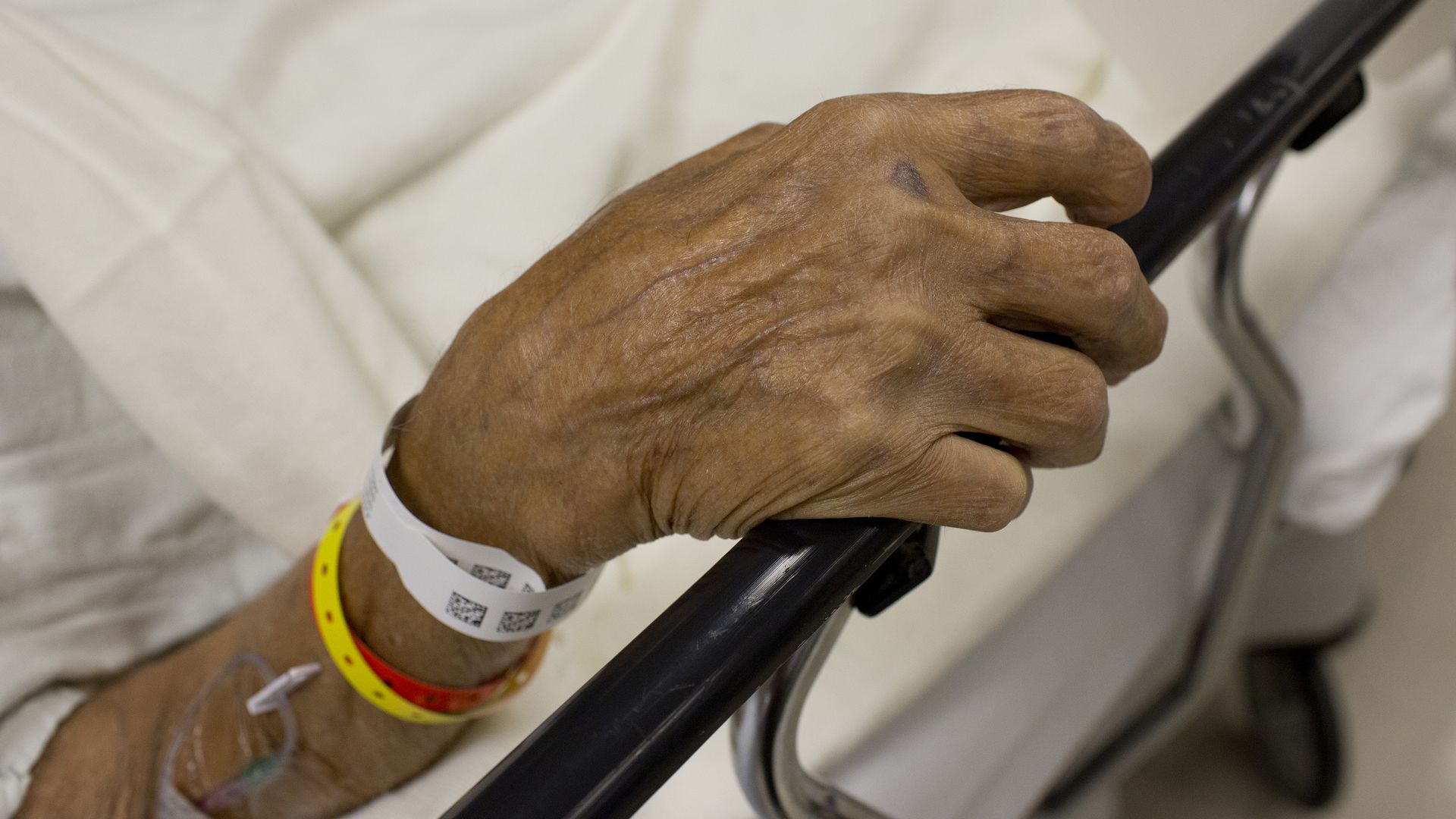 Large hospital systems don't command high prices just because patients like them, or just because they have strong market share. There's also another big reason: their contracts with insurance companies actively prohibit the sort of competitive pressures a free market is supposed to support.
The big picture: "The free market has been distorted in an unhealthy way," health care consultant Stuart Piltch told the Wall Street Journal's Anna Wilde Mathews for this deep dive into hospitals' pricing practices. Hospital systems are consolidating rapidly and buying up physicians' practices (which charge higher prices once they're part of a hospital).
On top of that, per WSJ: Hospitals' deals with insurance companies "use an array of secret contract terms to protect their turf and block efforts to curb health-care costs."
Some hospitals do not allow their prices to be posted on the comparison-shopping sites insurers provide to their customers.
They often require insurers to cover every facility or doctor the hospital owns, and prohibit insurers from offering incentives — like lower copays — for patients to use less expensive competitors.
When Walmart, the country's biggest private employer, wanted to exclude the lowest-quality 5% of providers from its network, its insurers couldn't do so because of their hospital contracts.
The other side: Hospital executives told the Journal that mergers don't drive higher prices, and reiterated their position that hospitals have to collect higher payments from private insurance to make up for the lower rates they get from Medicare and Medicaid.
My thought bubble: High-deductible health plans are increasingly popular, in part, because of the idea that patients will use their purchasing power to drive a more efficient system overall.
But if Walmart doesn't have enough market power to actually penalize low-quality providers, you and I definitely don't, either — especially if we can't find out what the prices are, and especially if we only have one hospital to choose from in the first place.
Go deeper: Think drug costs are bad? Try hospital prices.
Go deeper