What they're saying: Industry groups push back on new China tariffs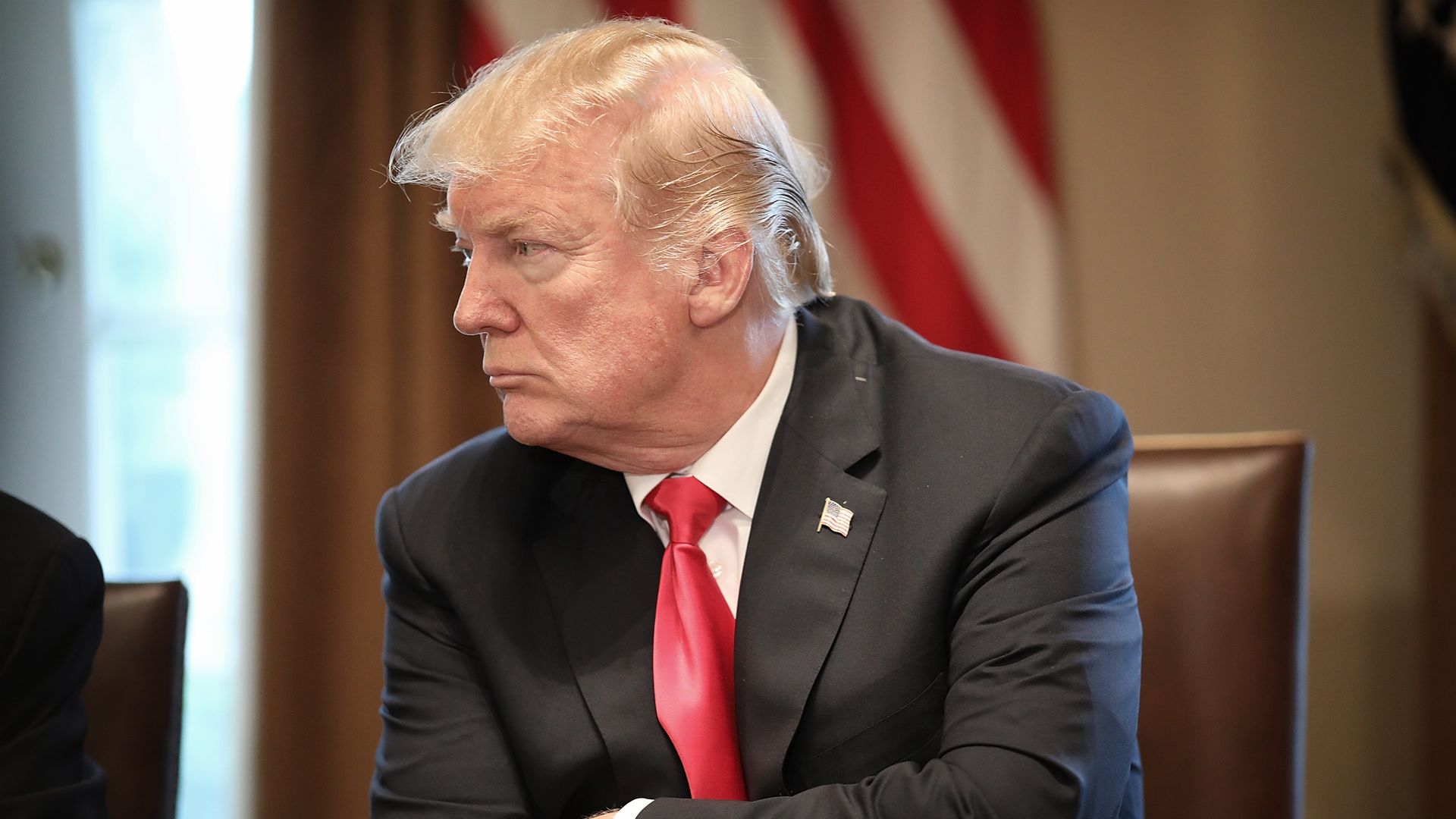 Trade groups across the country are voicing opposition to newly announced tariffs on $200 billion worth of Chinese goods, set to take effect next week.
Flashback: Hundreds of companies testified in Washington last month, asking officials to remove certain items from the initial list of proposed goods to face tariffs. About 300 were struck, but thousands of items remain on the final list.
What they're saying:
Matt Shay, CEO of the National Retail Federation: "It's disappointing that, despite the voices of those impacted, the administration continues to advance harmful tariff policies that threaten to weaken the U.S. economy. Every time this trade war escalates, the risk to U.S. consumers grows. With these latest tariffs, many hardworking Americans will soon wonder why their shopping bills are higher and their budgets feel stretched."
Tom Donohue, CEO of the U.S. Chamber of Commerce : "[The tariff] decision makes clear that the administration did not heed the numerous warnings from American consumers and businesses about rising costs and lost jobs on Main Street, in factories, and on farms and ranches across the country. Both countries should stay at the negotiating table, and the U.S. should continue working with its allies to seek alternative solutions."
Jay Timmons, CEO of the National Association of Manufacturers: "With every day that passes without progress on a rules-based, bilateral trade agreement with China, the potential grows for manufacturers and manufacturing workers to get hurt. No one wins in a trade war, and manufacturing workers are hopeful the administration's approach will quickly yield results. Now is the time for talks—not just tariffs—and manufacturers have laid out a blueprint to reset the U.S.-China commercial relationship that will result in ending China's unfair and anti-competitive behavior."
Kyle Isakower, vice president for economic policy at the American Petroleum Institute: "We understand the need to address discriminatory trade practices, but this policy will essentially impose a new tax on $200 billion worth of products on which American families and businesses rely. The U.S. natural gas and oil industry delivers affordable and abundant energy to households and businesses across the country, strengthening the U.S. economy every day. However, this current trade dynamic works against U.S. energy sector growth and counter to the Administration's stated goal of 'energy dominance.'"
Matt Priest, CEO of the Footwear Distributors & Retailers of America: "This decision will penalize Americans from every walk of life with added hidden taxes on $200 billion worth of products. Higher costs for our consumers hurts our ability to sell shoes, and this directly impacts U.S. jobs in our industry."
Go deeper