Tesla faces threats from every direction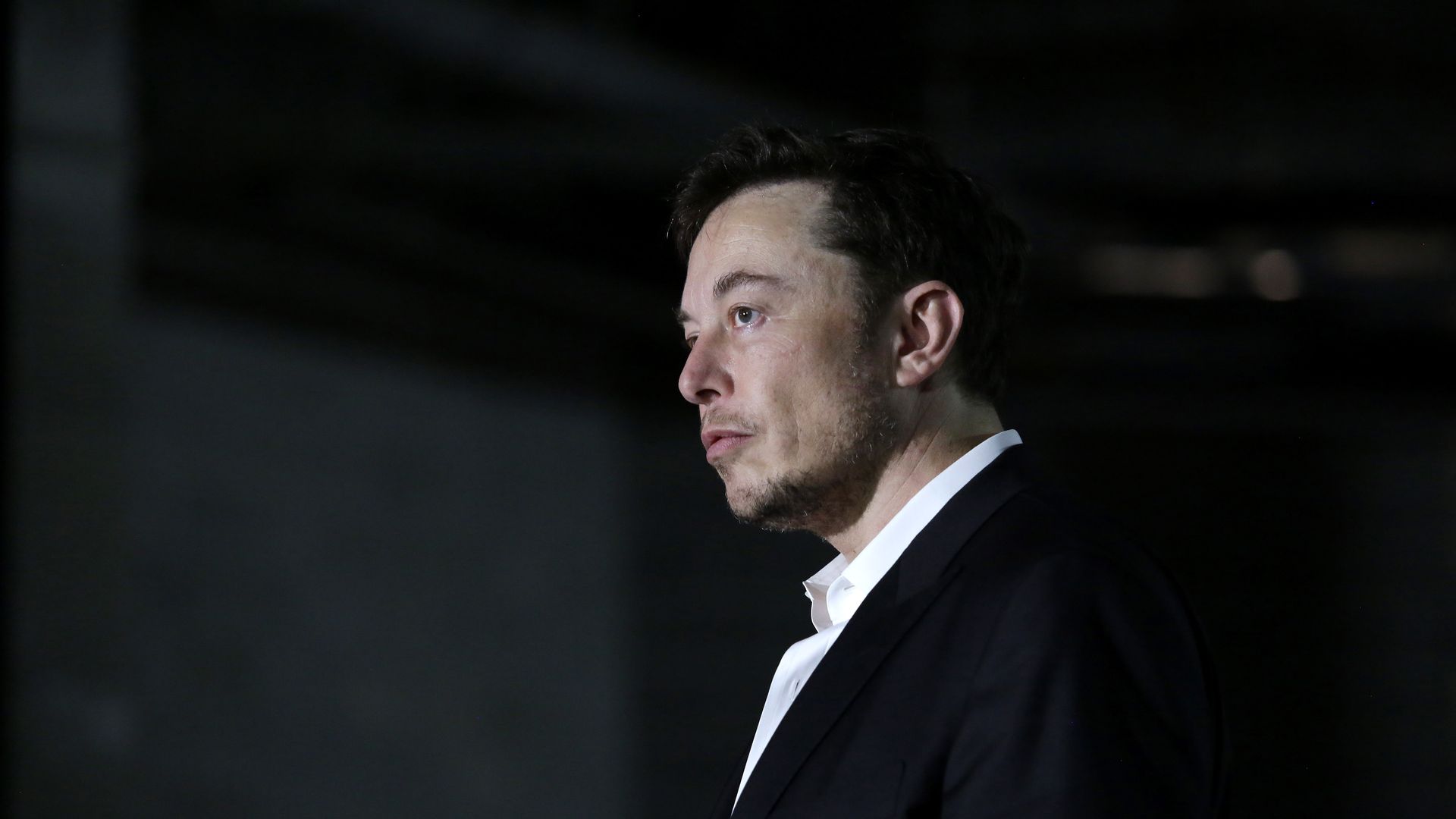 In addition to possible competition from Lucid, an electric vehicle startup that will receive more than $1 billion from Saudi Arabia's sovereign wealth fund (PIF), Tesla is still trying to repair damage from CEO Elon Musk's self-inflicted wounds.
Why it matters: Tesla is in one of the rockiest stretches of its 15-year history as it seeks to show consistent and well-executed Model 3 production increases and to make good on Musk's promise of imminent profitability.
Driving the news: Just hours after the PIF announced its investment into Lucid, there was news that a British cave diver who played a role in rescuing the Thai boys soccer team is suing Musk over his baseless accusations of pedophilia.
Threat level: The lawsuit underscores how Musk's erratic behavior is a distraction at a critical time. And this is compounded by the continued fallout from the going-private fiasco, which has brought an SEC inquiry over Musk's claim that he had "funding secured."
The intrigue: Via The Washington Post, "The lawsuit could amplify calls for Tesla to install a high-ranking executive or co-captain who could keep Musk's more self-destructive instincts in check."
The big picture: On the competitive side, don't forget that Tesla is by far the biggest player in the U.S. EV market today and has lots of European growth potential.
Nonetheless, the Lucid news shows how the EV field is getting more crowded as startups and legacy automakers — like Audi — plan new models at various price points.
A couple of noteworthy pieces about Tesla's competitive position:
Over in Bloomberg's opinion section, Liam Denning writes, "Lucid's funding is a reminder that Tesla has a target on its back." He notes that despite Tesla's powerful U.S. position, "operational snafus mean it isn't capitalizing on the current window of opportunity the way it was supposed to."
Yes, but: Per MarketWatch: "Tesla Inc. faces no competition at present, and when it does it will be able to hold its own, analysts at Bernstein said in a note Monday. ... What should keep Tesla investors worried? Execution rather than competition, the Bernstein analysts said."
Go deeper: Potential Tesla rival Lucid Motors makes its move.
Go deeper