Free trader Gary Cohn says Trump's end goal for China is "correct"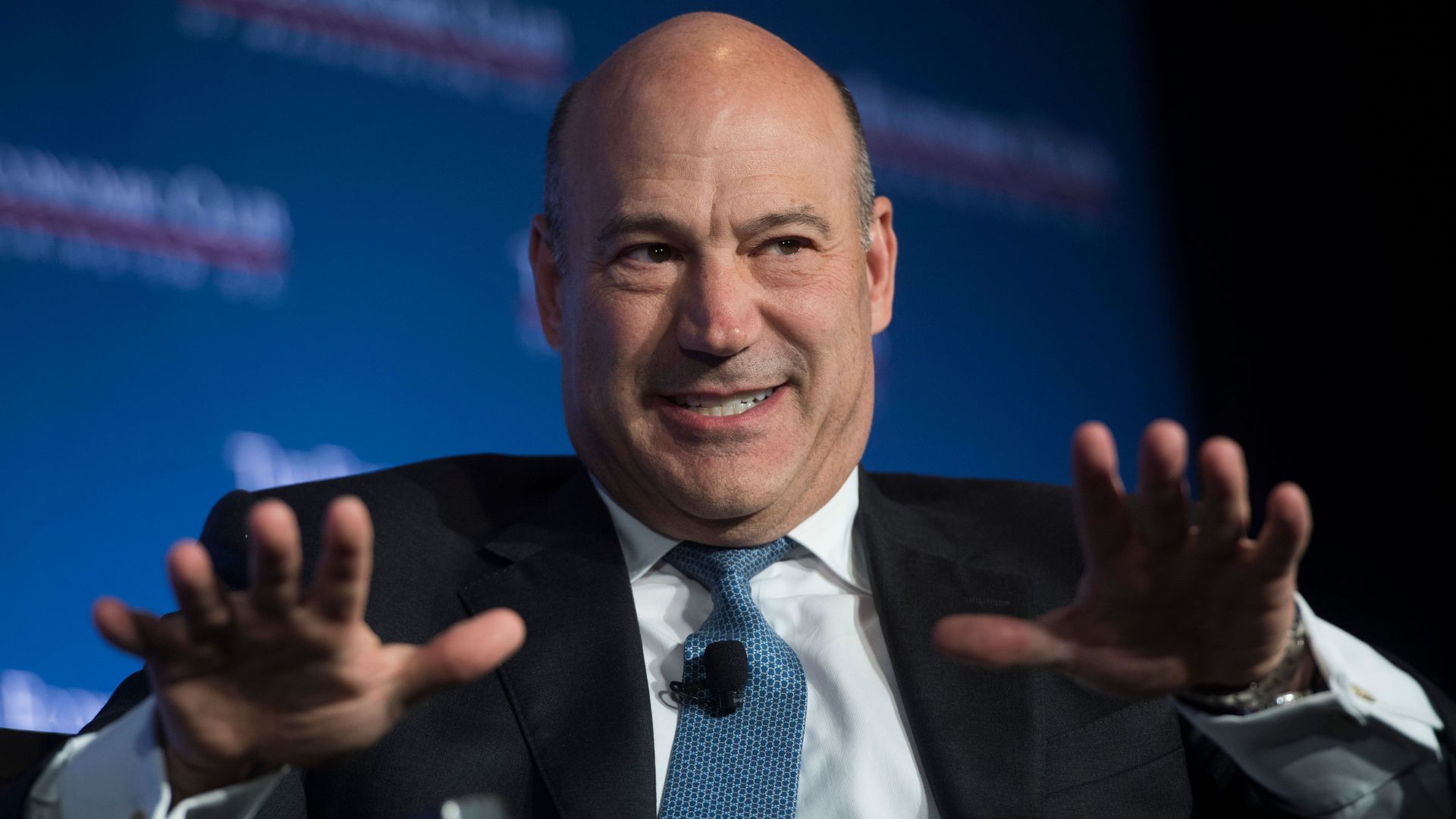 Former White House economic advisor Gary Cohn said Monday that he agrees with President Trump's end goal for fair trade between the U.S. and China, but said Trump is taking an "unpredictable path of negotiation" to get there.
Why it matters: Cohn, a free trader, left the White House in March, in part because he butt heads with Trump on steel and aluminum tariffs. Cohn's latest comments come the same night the Trump administration levied another round of tariffs on Chinese goods.
"The President has some fundamentally correct issues on tariffs. What the Chinese have done to us for the last two decades is just wrong ... If we're not getting paid specifically by the Chinese for what we have invented and the Chinese are just stealing it and knocking it off, the global economy and globalization doesn't work. I agree with that. The President agrees with that ... The President is trying what many in this room—and even myself—might consider a very unpredictable path of negotiation to try and get the Chinese to pay for the intellectual property and technology they have been using from us."
— Gary Cohn
Go deeper