Democrats press their advantage with health care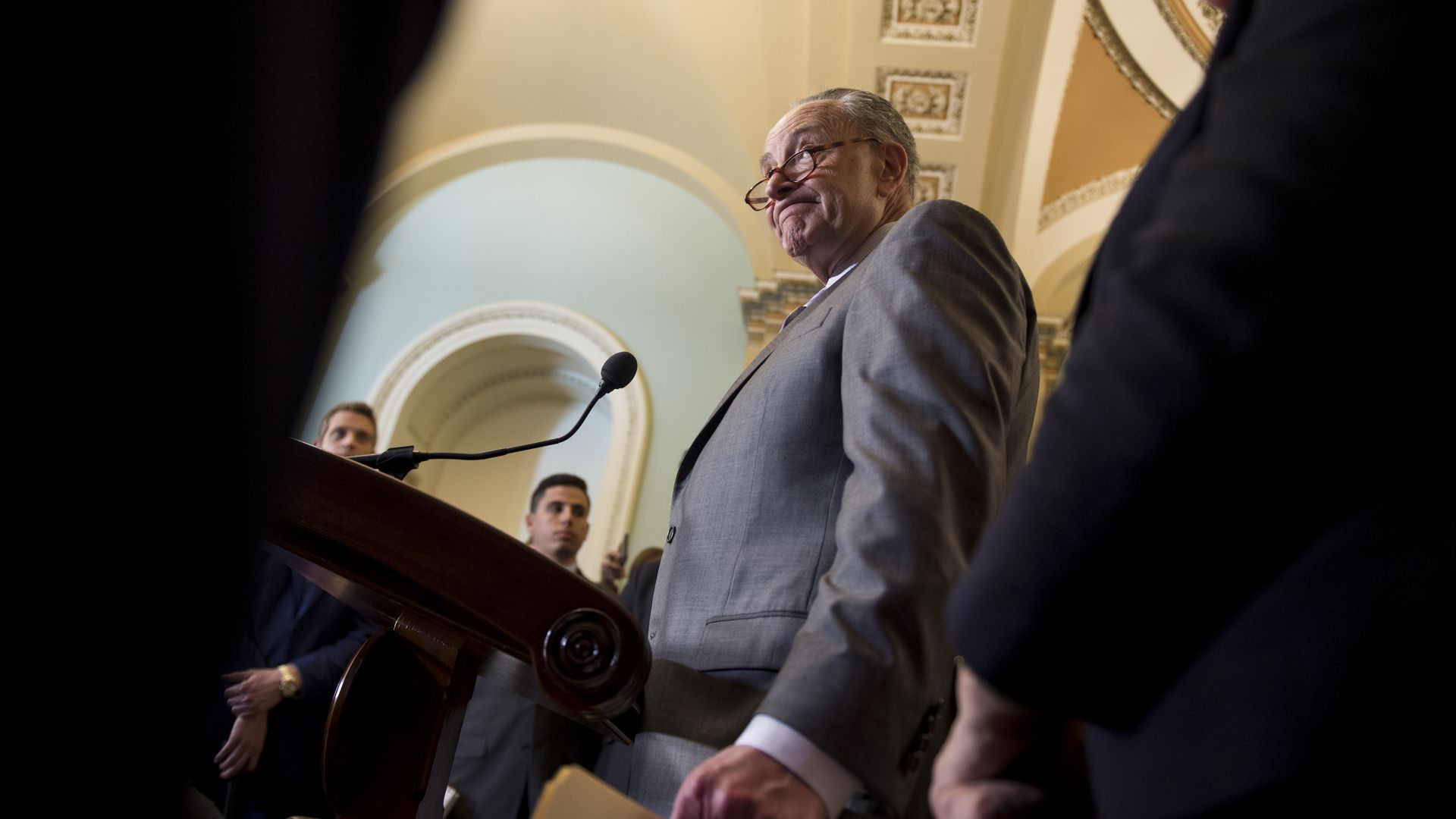 Democrats are serious about making health care the centerpiece of their midterm election strategy. Every day brings new ads, press statements and other election-season positioning — from moderates and progressives alike — that slams Republicans over threats to the Affordable Care Act.
Why it matters: Democrats' health care strategy is well-established, so every new example of it isn't newsworthy. But it's still worth stepping back to appreciate just how quickly Democrats have gone back on offense on health care, after so many years of seeing mainly Republican ads about the issue.
What they're saying: Some red-state Democrats' ads are focused on protections for people with pre-existing conditions, but don't mention the ACA (or "Obamacare") by name, the New York Times' Margot Sanger-Katz notes.
Meanwhile, the Huffington Post's Jonathan Cohn details how big a role the ACA's Medicaid expansion is playing in Michigan's gubernatorial race, along with governor's races in Ohio and Nevada.
The other side: Republicans are also going back to the health care playbook, running against "Medicare for All" as they try to push back against Democrats' attacks and rile up a base that seems complacent about the midterms.
At least so far, that effort doesn't seem to be working as well as that of the Democrats. But I expect "Medicare for All" to be a bigger flashpoint — for both the left and the right — once we get into the 2020 cycle. (So, the minute the polls close on Nov. 6).
Go deeper