Between the lines: Trump's shutdown decision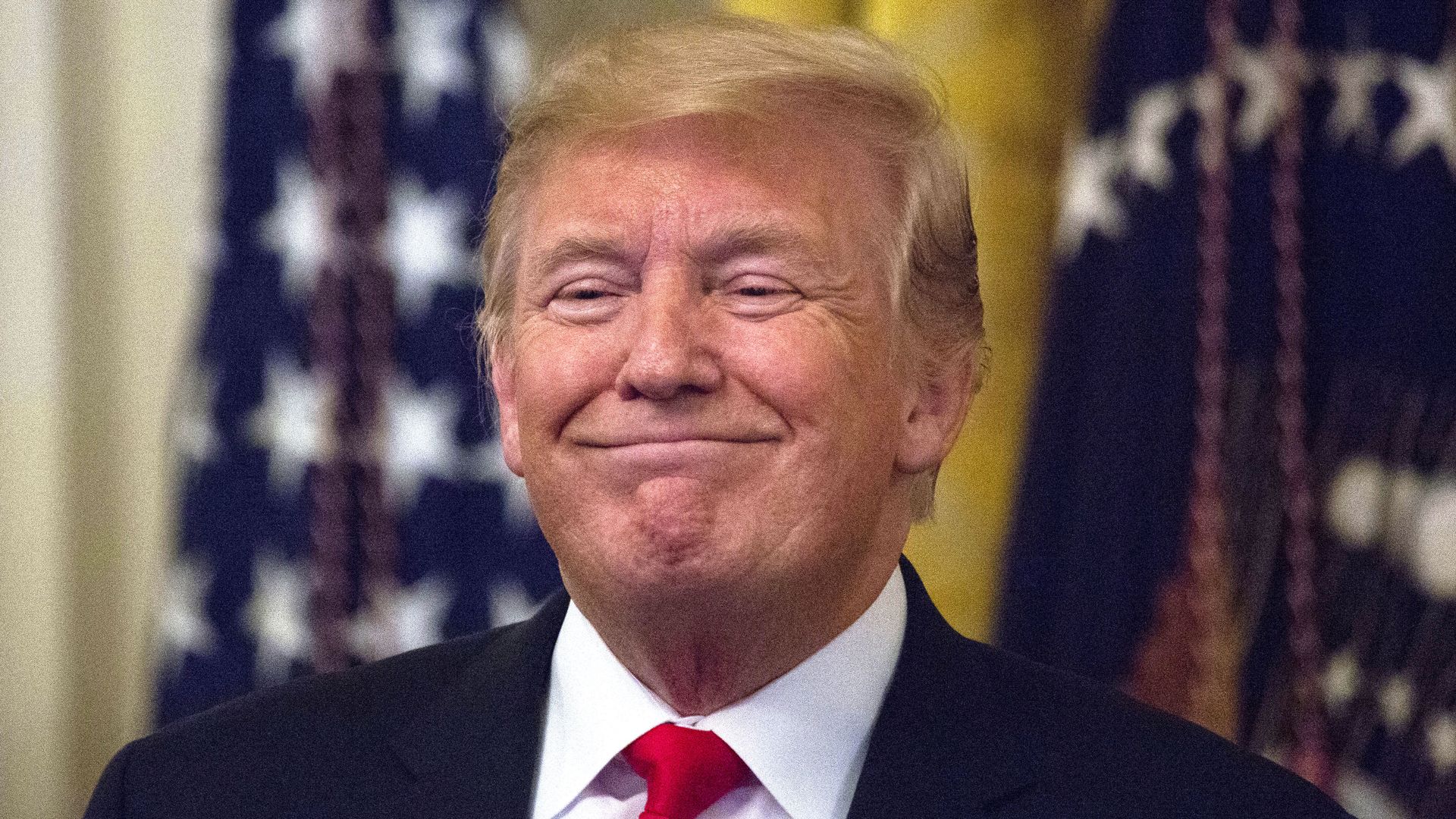 On Saturday morning, a senior administration official told me President Trump has "come to realize that there's not a path to 60 votes" to pay for his border wall before the November elections. "The president, I think, is not really in veto mode right now," the official said.
Between the lines: Trump has privately assured Republican leaders Paul Ryan and Mitch McConnell that he accepts his border wall won't be funded before the midterms. He's promised them he won't shut down the federal government at the end of September in a fight over the wall.
On Saturday evening, Trump tweeted: "When will Republican leadership learn that they are being played like a fiddle by the Democrats on Border Security and Building the Wall? Without Borders, we don't have a country. With Open Borders, which the Democrats want, we have nothing but crime! Finish the Wall!"
But Trump is still deeply frustrated. And the senior official I cite above acknowledged there's "always a chance" Trump dramatically changes his mind and refuses to sign a spending bill without wall money.
What's next? President Trump expects to sign his first package of spending bills late this week. That "minibus" will fund the Energy and Water, Military Construction and Veterans Affairs, and Legislative Branch Appropriations bills for 2019.
But the really important package is the Defense, Labor and Health and Human Services minibus that could pass the Senate as soon as this week.
It's the largest spending bill and the first time the Defense Department has been funded properly, and on time, since 2008. Once the DoD package is signed into law, this year will have the most spending bills enacted on time since 1996.
This bill also matters because attached to it will be a continuing resolution (CR) to fund all the agencies not covered by regular spending bills, keeping the government open until Dec. 7.
Bottom line: That CR will reveal that Trump won't get his wall money. He'll get the $1.6 billion he requested in his first budget, but nowhere near the $25 billion he once hoped for, or the $5 billion he asked for.
Republicans agree almost unanimously that a shutdown would shatter their fragile holds on each chamber. For now, they have to pray the president sticks with the plan.
Go deeper