Senate Democrats call for Kavanaugh investigation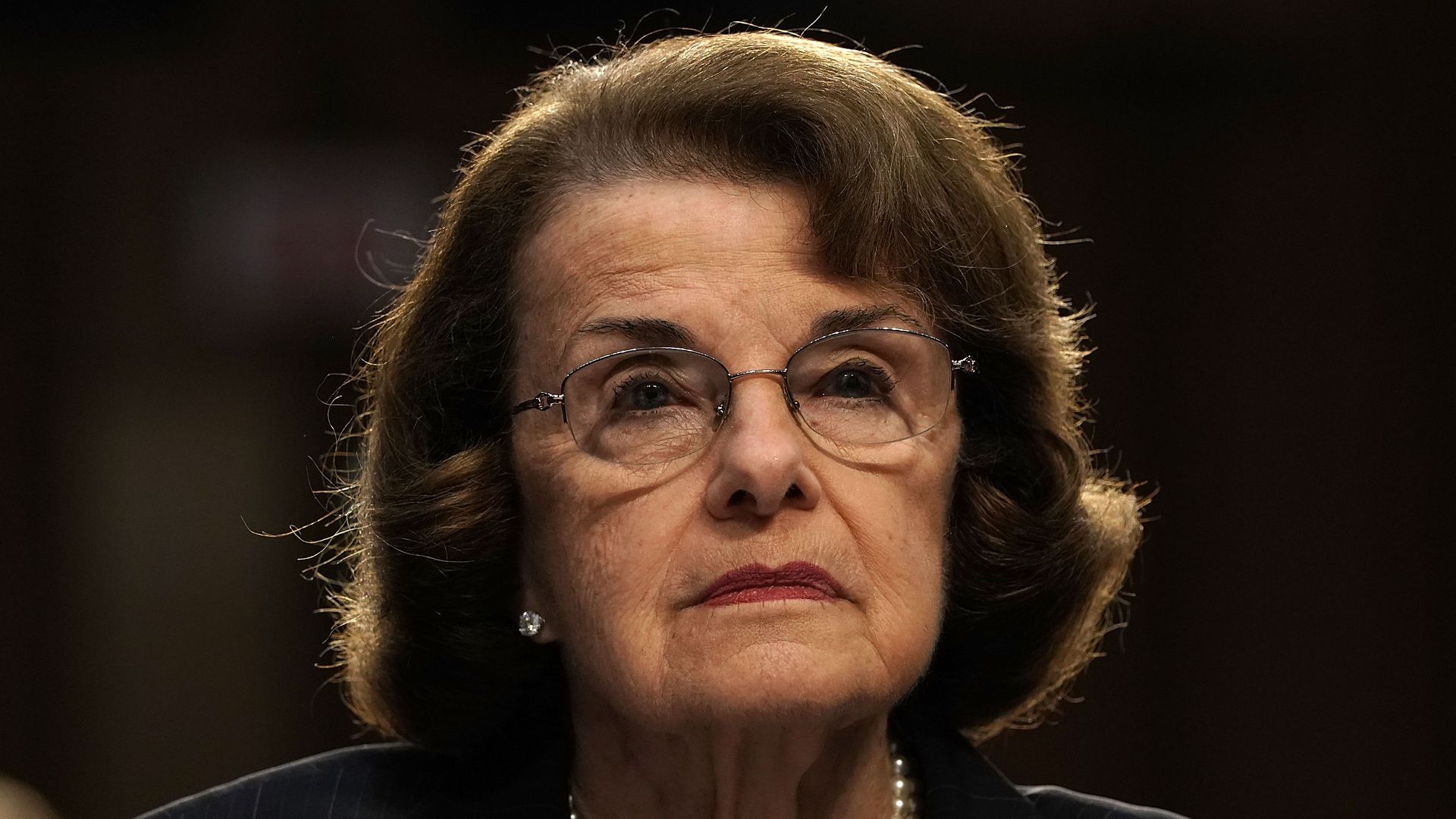 Democrats on the Senate Judiciary Committee, led by ranking member Sen. Dianne Feinstein, are calling for a thorough investigation of the sexual assault allegation against Supreme Court nominee Brett Kavanaugh before his confirmation process moves forward.
The other side: Senate Judiciary Republicans, meanwhile, have issued a statement questioning the motives of the Democrats in bringing up the allegation on the eve of the confirmation vote via Chairman Chuck Grassley's office: "Judge Kavanaugh's background has been thoroughly vetted by the FBI on six different occasions throughout his decades of public service, and no such allegation ever surfaced."
What they're saying:
Sen. Chuck Schumer: "Senator Grassley must postpone the vote until, at a very minimum, these serious and credible allegations are thoroughly investigated."
Sen. Dianne Feinstein: "I support Mrs. Ford's decision to share her story, and now that she has, it is in the hands of the FBI to conduct an investigation. This should happen before the Senate moves forward on this nominee."
Sen. Kamala Harris: "Christine Blasey Ford courageously stepped forward to tell her story — it is a credible and serious allegation. The Senate has a constitutional responsibility to scrutinize SCOTUS nominees. A vote on Kavanaugh's nomination must be delayed until there is a thorough investigation."
Senate Judiciary Republicans: "It's disturbing that these uncorroborated allegations from more than 35 years ago, during high school, would surface on the eve of a committee vote after Democrats sat on them since July. If Ranking Member Feinstein and other Committee Democrats took this claim seriously, they should have brought it to the full Committee's attention much earlier. "
Go deeper