The GOP's corporate jet tax loophole sparks a market "frenzy"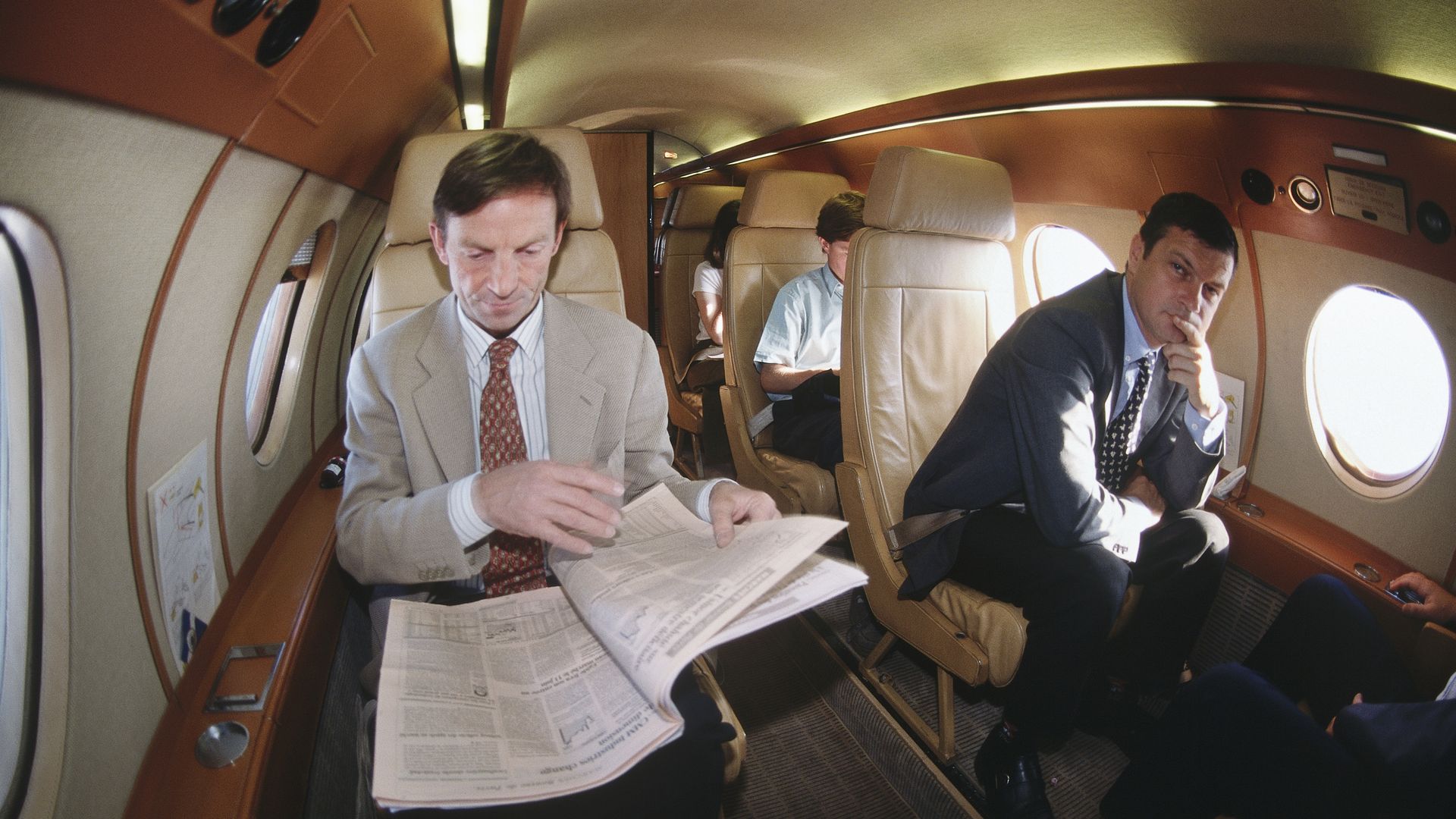 Demand for private jets has surged in recent months, as business owners and executives flock to take advantage of new provisions in the GOP tax bill that allow them to deduct 100% of a new or used plane's cost on their tax returns, reports the WSJ.
Why it matters: This deduction accounts for a huge chunk of tax liability for many of the world's wealthiest people. For some, it could even make buying a jet essentially free, according to Business Insider.
The big picture: The new tax law, or at least publicity surrounding the new tax law, has driven buyers who were previously unable to break into the private jet market to begin exploring their options, per the Journal.
Suzanne Meiners-Levy, who runs a tax firm that helps businesses buy planes, has seen a 30% increase in clients this year. She estimates four out of five of her clients ask about the new deduction rules.
Marcus Adolfsson, CEO of online publisher Mobile Nations, wrote off the full cost of a $2 million jet he bought at the end of 2017. He estimates its value has since appreciated 15%.
Others told the Journal they "wouldn't have even considered a new plane if not for the change in tax law."
The new deduction rules have also encouraged companies like Jet It and NetJets to launch time-sharing or partial ownership programs, allowing people to fly private who don't quite have the funds to buy jets themselves.
"The growth of our shared ownership model is outpacing our card programs and we expect that the recent tax law changes will further fuel that trend," Adam Johnson, the CEO of NetJet, told Forbes.
The bottom line: President Trump has a well-documented obsession with private jets, and his signature tax law is helping extend a market accessible only to those with the highest incomes.
Go deeper