Kavanaugh accuser comes forward, details alleged sexual assault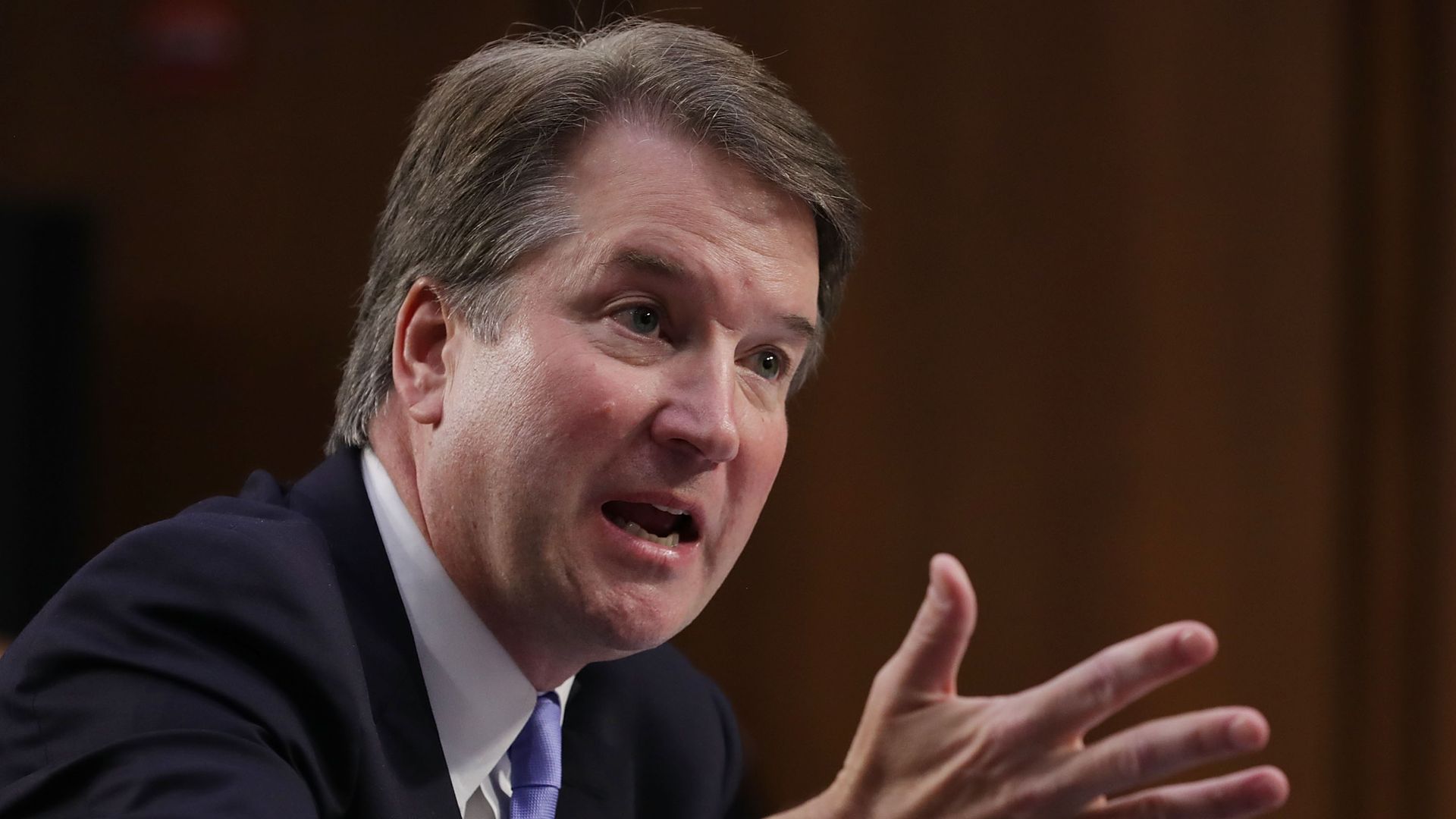 The woman who sent a letter to Sen. Dianne Feinstein earlier this year accusing Supreme Court nominee Brett Kavanaugh of sexually assaulting her in high school during the early 1980s has spoken publicly for the first time to The Washington Post.
The big picture: Christine Blasey Ford, a professor at Palo Alto University, told the Post that she decided to come forward because she felt her "civic responsibility" began "outweighing [her] anguish and terror about retaliation." Ford does not remember all of the details of the alleged incident — such as the exact time or location — but says she took a lie detector test administered by a former FBI agent in August, which determined she was telling the truth when she said her account of that night was accurate.
The details:
Ford claims that during a house party one summer — she believes it was 1982, when she was 15 and Kavanaugh was 17 — Kavanaugh and one of his friends corralled her into a bedroom, where he allegedly pinned her down, groped her, and clumsily attempted to pull off her clothes while intoxicated.
Ford said when she tried to scream, Kavanaugh put his hand over her mouth: "I thought he might inadvertently kill me," she told the Post. "He was trying to attack me and remove my clothing."
She said she was able to escape when Kavanaugh's friend jumped on top of them and knocked them all to the floor.
Ford didn't tell anyone about the incident in any detail until 2012, when she discussed it during a visit to a couples therapist with her husband. Portions of the therapist's notes were reviewed by the Post and show Ford described being attacked by boys from an elite private school, though she does not mention Kavanaugh by name.
The White House sent the Post a statement issued by Kavanaugh last week after the allegations were first reported: "I categorically and unequivocally deny this allegation. I did not do this back in high school or at any time."
Both Kavanaugh and the White House had no further comment about Ford's specific on-the-record allegations after requests from the Post.
The bottom line: What was previously an anonymous allegation of sexual misconduct against Kavanaugh is now backed by a name, a detailed account, and on-the-record quotes.
Go deeper