Super typhoon Mangkhut turns deadly as it slams into Philippines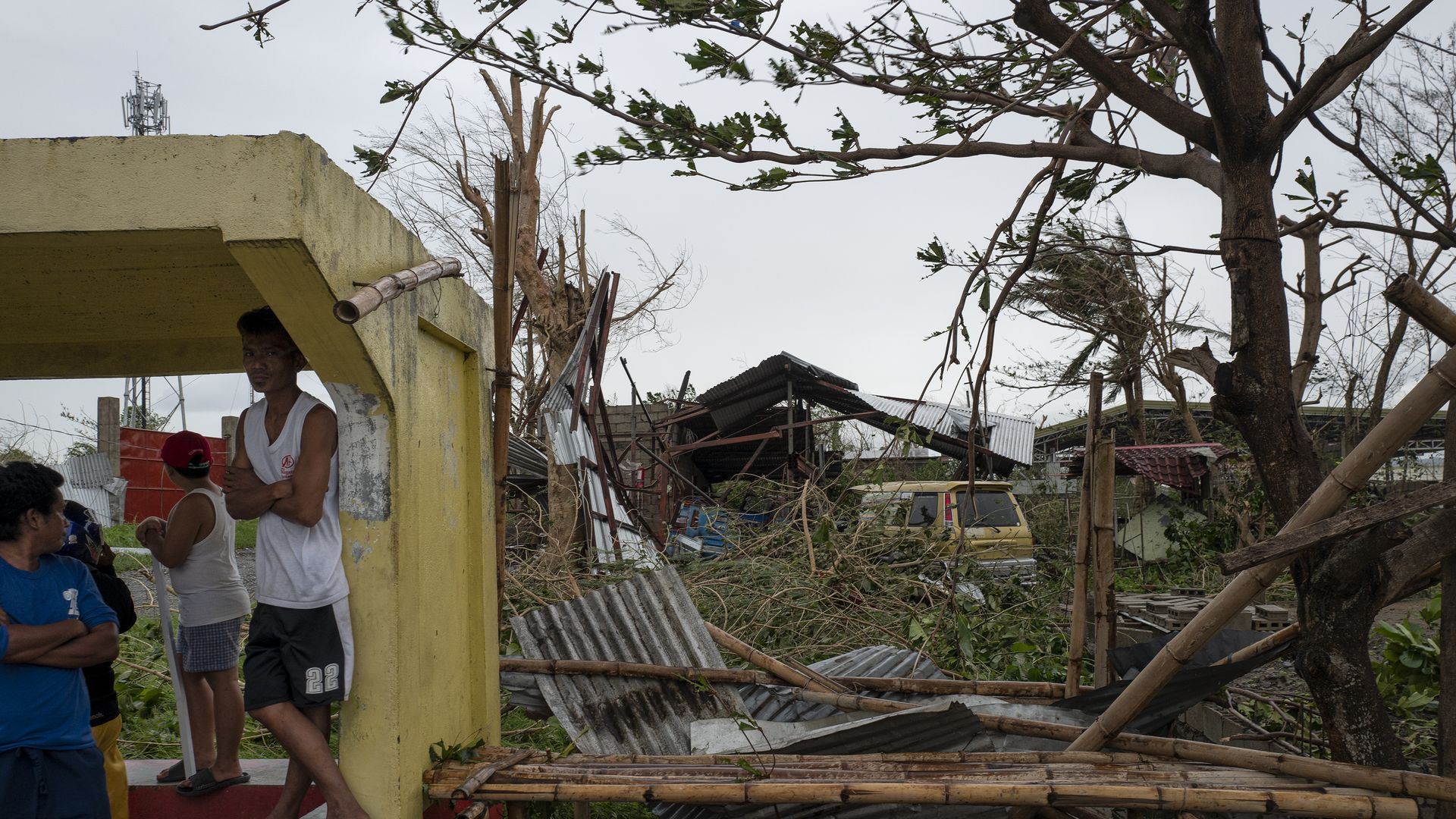 Super typhoon Mangkhut is making its way out of the Philippines and is now moving west toward China, reports BBC, after killing at least 14 people.
Why it matters: Mangkhut was one of the strongest storms on in the past two decades to strike northern Luzon, explains Axios Science Editor Andrew Freedman. It's now a weaker system, but threatens to bring heavy rain, flooding, and damaging winds to China, including Hong Kong, during the next few days.
The damage: The storm left severe damage in surrounding communities, tearing roofs off of homes and bringing massive floods with its downpours. It also triggered 42 landslides.
Despite the damage, there was relief that the storm didn't cause more loss. The initial casualty toll is "far lower" than what officials expected before the storm made landfall.
More than 105,000 people were shifted to temporary shelters before the typhoon hit, per the New York Times, avoiding a repeat of Typhoon Haiyan in 2013 where more than 7,000 people were killed.
The storm was billed as the strongest cyclone the world has seen this year by the World Meteorological Organization.
Yes, but: A full damage assessment has yet to be completed, and damage tolls are likely to rise.
Go deeper