Speculation surrounds secretive evacuation of New Mexico observatory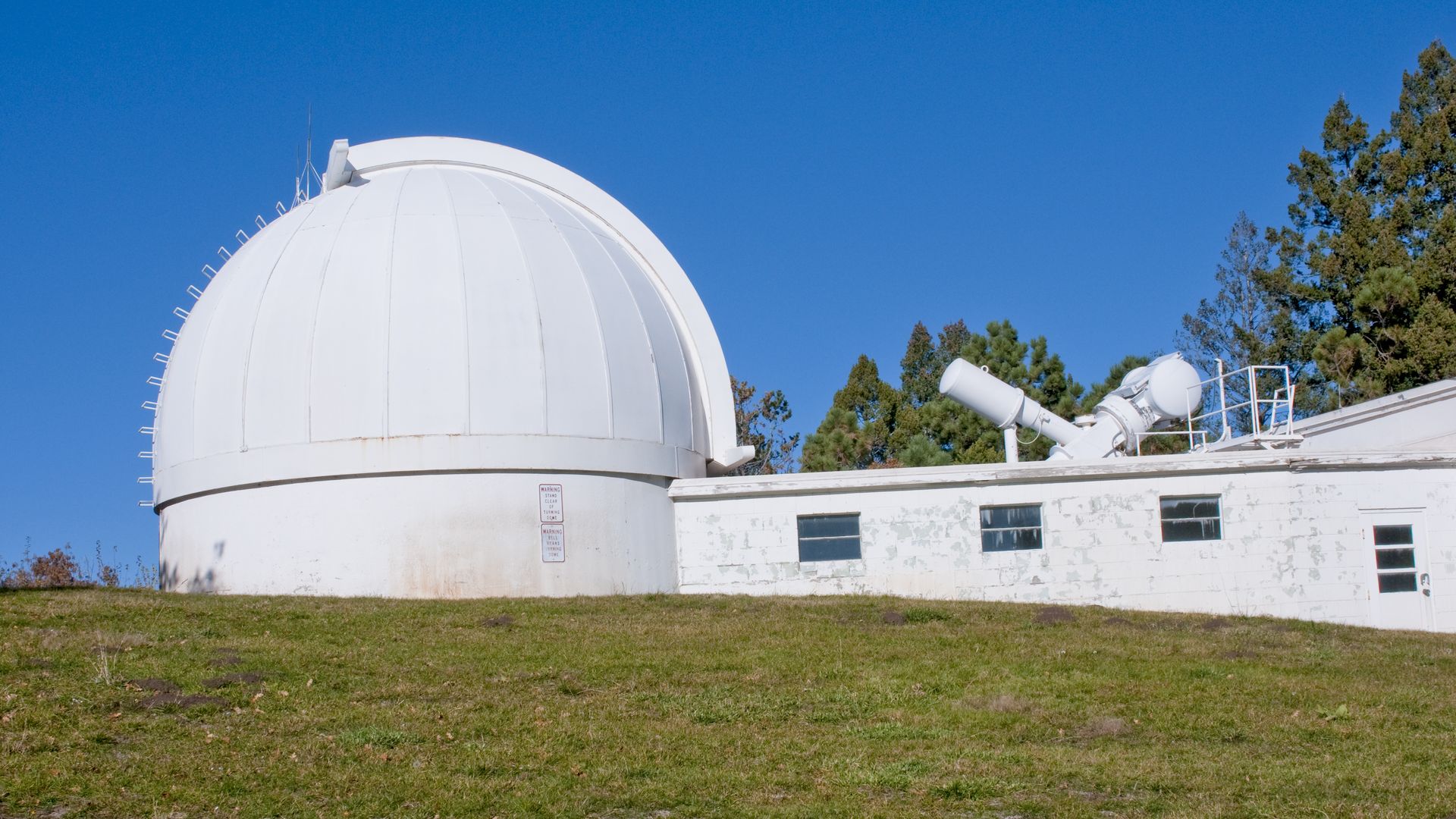 A cloud of suspicion has set in around a New Mexico observatory that was emptied of personnel suddenly last week for unknown reasons, and continues to remain empty, the Washington Post reports.
The details: Per the Post, the entrance to the National Solar Observatory has been "blocked by yellow crime scene tape," and security officers tasked with guarding the entrance said even they didn't know what had happened. A spokeswoman for the nonprofit that runs the observatory has said it "definitely wasn't aliens," per the Post, but speculation still remains.
What happened: On the morning of September 6th, the facility vacated citing a "security" issue, the Post reports.
The Otero County Sheriff Benny House said the observatory requested assistance in evacuating the building, but the deputies "saw no evidence of a threat...and left after a few hours."
House told the Post: "We tried to find out the threat and what their concerns were. They wouldn't identify anything. They were pretty hush mouthed about it."
New Mexico Rep. Stevan Pearce's office contacted the FBI and "was told there was an 'ongoing investigation." Spokeswoman Kinsey Featherston told the Post they "have no information."
Go deeper