"Waffle House Index" activated for Hurricane Florence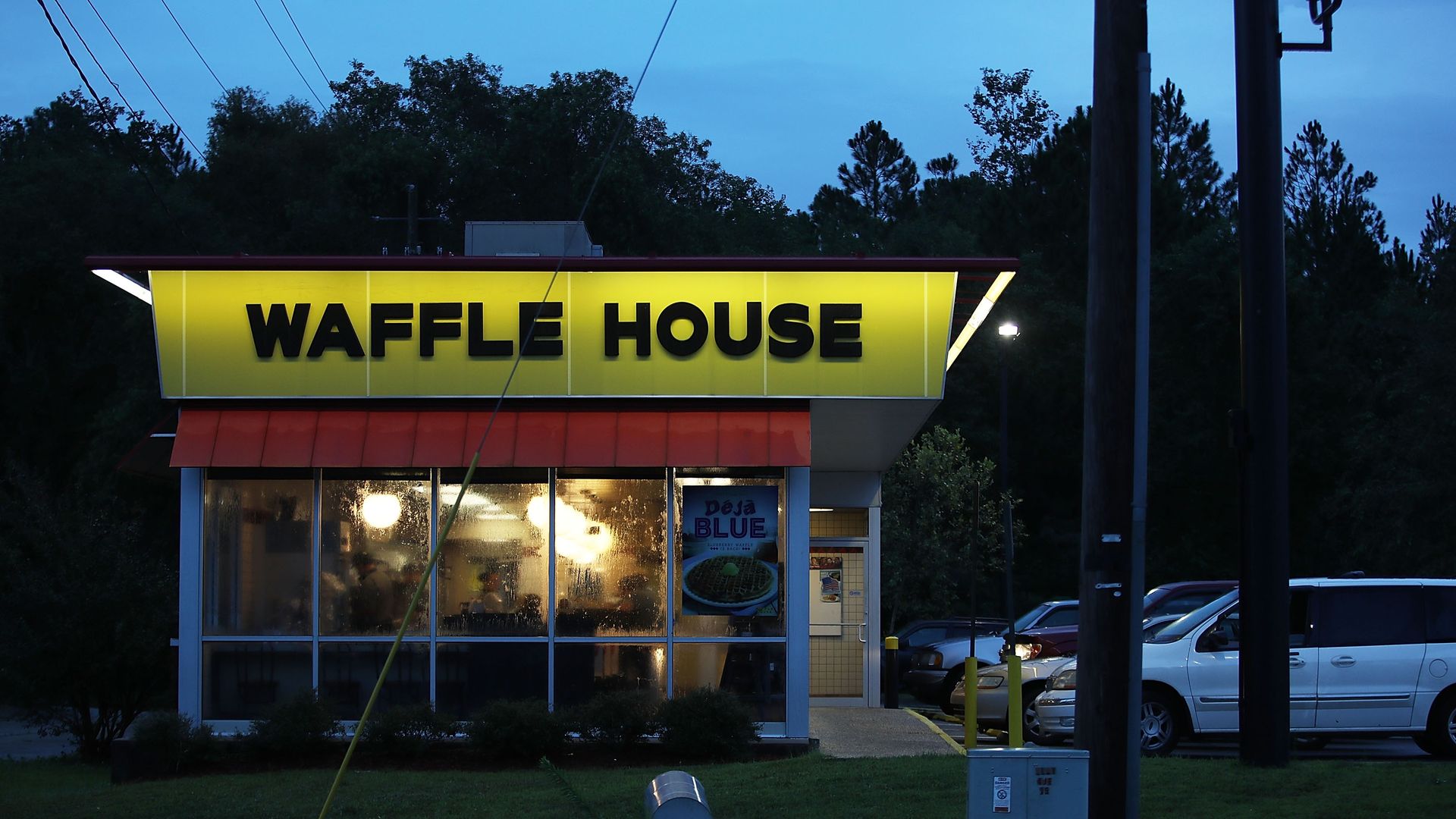 Waffle Houses throughout the South are being used to determine the damage and stability of communities in North and South Carolina as the state rides out Hurricane Florence.
How it works: The Federal Emergency Management Agency uses the "Waffle House Index" to determine if an establishment is offering a full menu. According to FEMA, "If a Waffle House can serve a full menu, they've likely got power (or are running on a generator). A limited menu means an area may not have running water or electricity, but there's gas for the stove to make bacon, eggs, and coffee: exactly what hungry, weary people need."
Why it matters: Businesses like Waffle House give people a place to go for normalcy in the midst of chaos, writes FEMA. "For small towns, places like coffee shops and local restaurants are often the local hubs of activity."
They also can give people a place to stay if they've lost power. In the midst of Hurricane Florence in North Carolina, a Waffle House in Wilmington is taking people in who have nowhere to go — even without ID cards, reports the LA Times.
A Waffle House employee told the Times "we're not closing unless it gets unsafe." And the establishment is open 24 hours every day of the year.
Go deeper