Black governor nominees become stars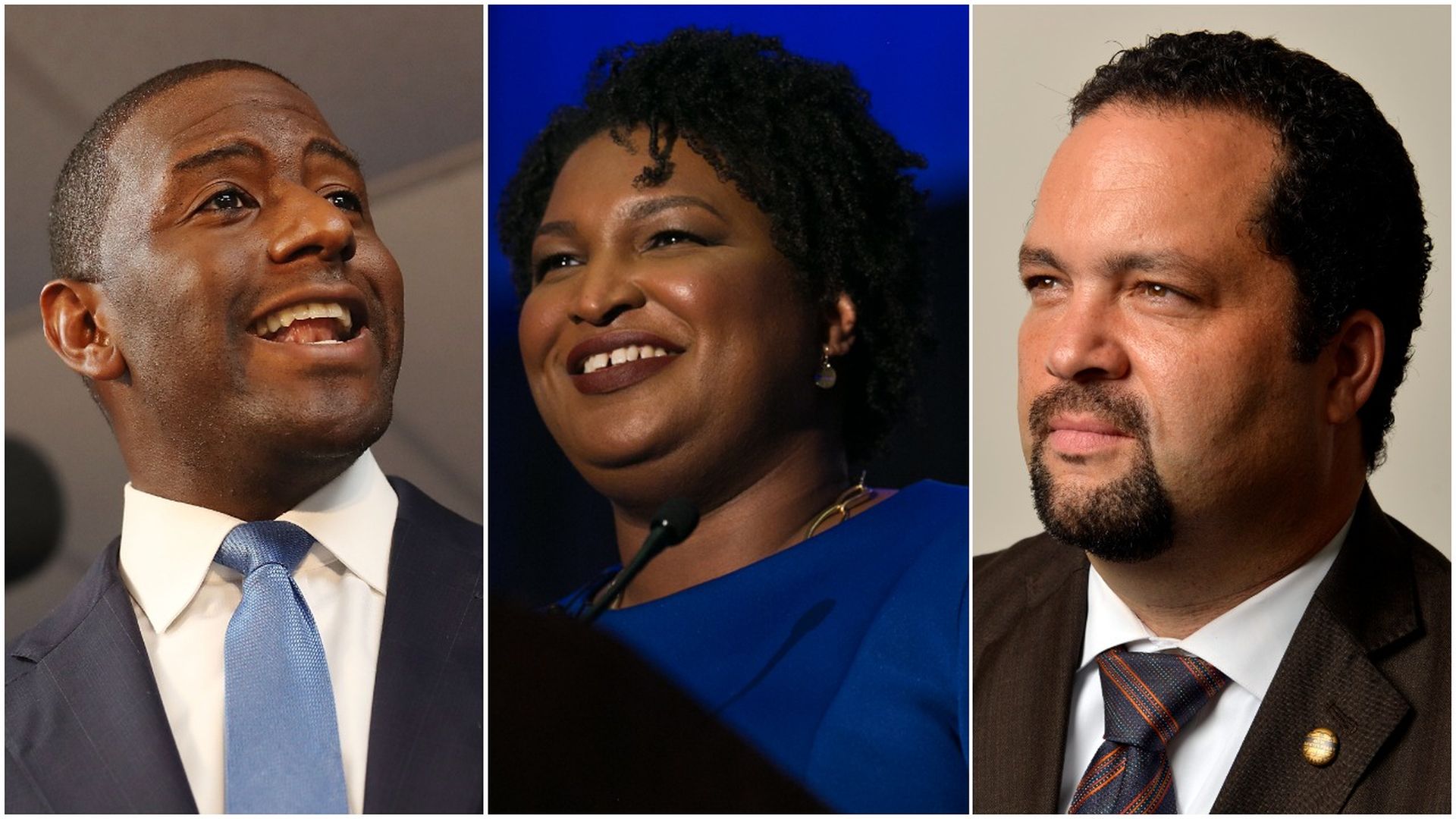 "If elected, Stacey Abrams of Georgia, Ben Jealous of Maryland and Andrew Gillum of Florida would give America its largest number of black governors ever," AP's Jesse Holland writes.
Be smart: "None of them were heavy favorites in their primaries. ... Their historic primary wins — and the national attention it brought — will bring out Democratic voters who might not have voted in a midterm election otherwise."
Abrams, 44, "who could become the nation's first black female governor, is getting the most national attention."
"Jealous, 45, faces the steepest challenge, down in polls against incumbent Republican Gov. Larry Hogan."
Abrams and Gillum, 39, are running for open seats.
"The political trio seem comfortable together and readily quote one another in interviews. They also tease one another."
"Abrams is a longtime state official and former state House leader; Gillum has been a fixture of local Tallahassee politics since his college days; and Jealous is a former head of the NAACP and ... a venture capitalist and activist."
Go deeper