Uyghur detentions in China get global attention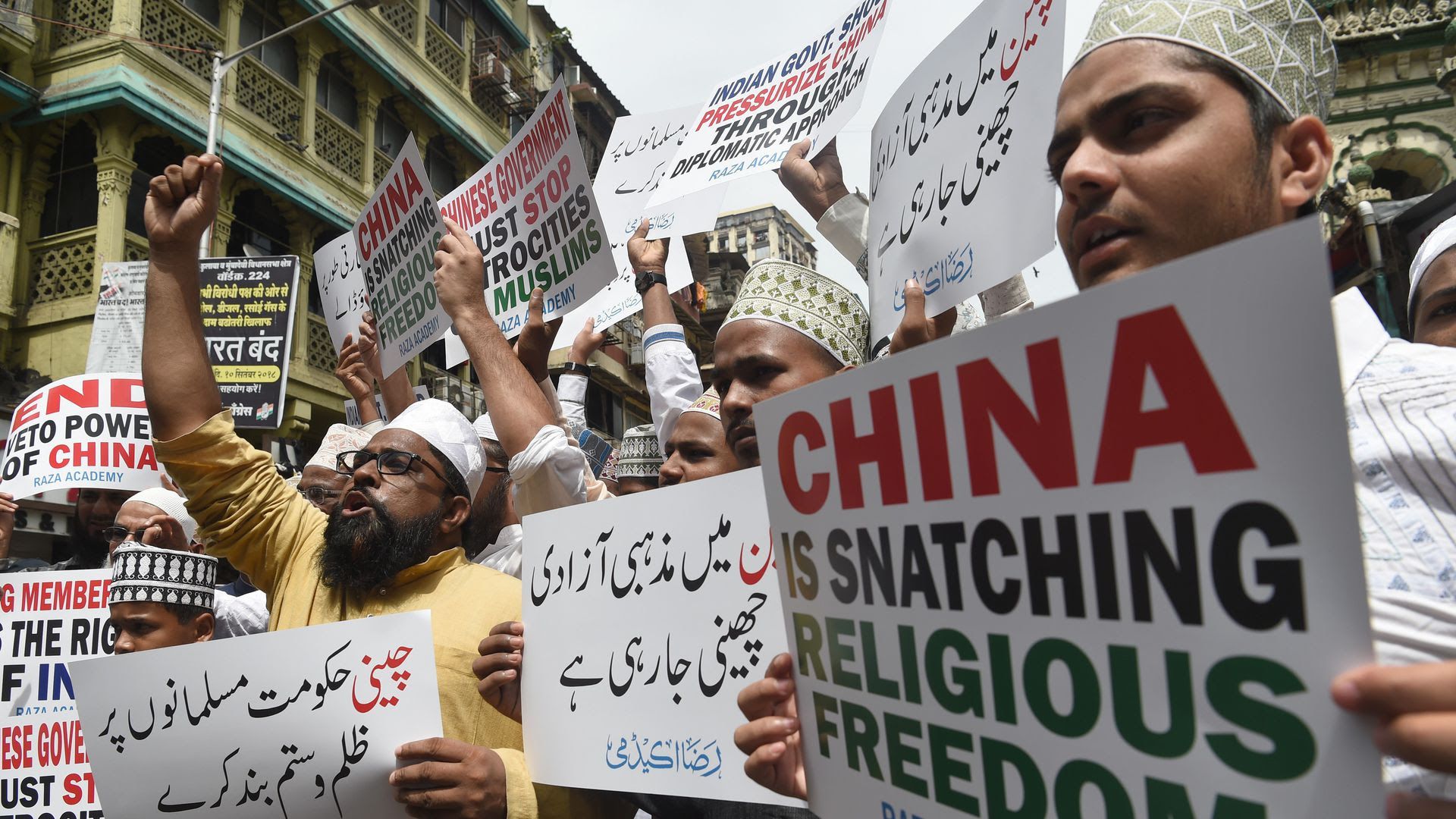 Various reports of around one million Uyghur Muslims being detained in mass detention camps in Xinjiang are rapidly increasing.
What's happening: "Transformation" is the goal of China detaining vast numbers of Muslims, per Sunday's New York Times, in the center of the print front page. Anwar Ibrahim, likely the next premier of Malaysia, criticized the crackdown in Xinjiang, per Bloomberg.
The trend: Human Rights Watch issued a long report Monday on China's campaign of "eradicating ideological viruses."
What's next: The U.S. is considering sanctions under the Magnitsky Act against senior Chinese officials involved in the crackdown, NYT reports.
Co-chairs of the Congressional-Executive Commission on China wrote a letter to Commerce Secretary Wilbur Ross to expand the U.S. entity list to cover Chinese government and state security entities in Xinjiang, as well as businesses that may profit from security expansion in that region.
The PRC government, on the other hand, has taken a new tack in its defense, as Reuters reports...
"It is not mistreatment," said Li Xiaojun, director for publicity at the Bureau of Human Rights Affairs of the State Council Information Office. "What China is doing is to establish professional training centers, educational centers.""If you do not say it's the best way, maybe it's the necessary way to deal with Islamic or religious extremism, because the West has failed in doing so, in dealing with religious Islamic extremism," Li told reporters on the sidelines of the U.N. Human Rights Council session in Geneva."Look at Belgium, look at Paris, look at some other European countries. You have failed.""As to surveillance, China is learning from the UK," Li said. "Your per capita CCTV is much higher than that for China's Xinjiang Autonomous Region."
Go deeper:
For D.C. readers, the large Uyghur community here means there are at least three very good Uyghur restaurants in the area — Dolan in Cleveland Park, Eerkin's in Glover Park and Queen Amannisa in Arlington.
Go deeper