Pompeo says Russia undermined U.N. by lifting pressure on North Korea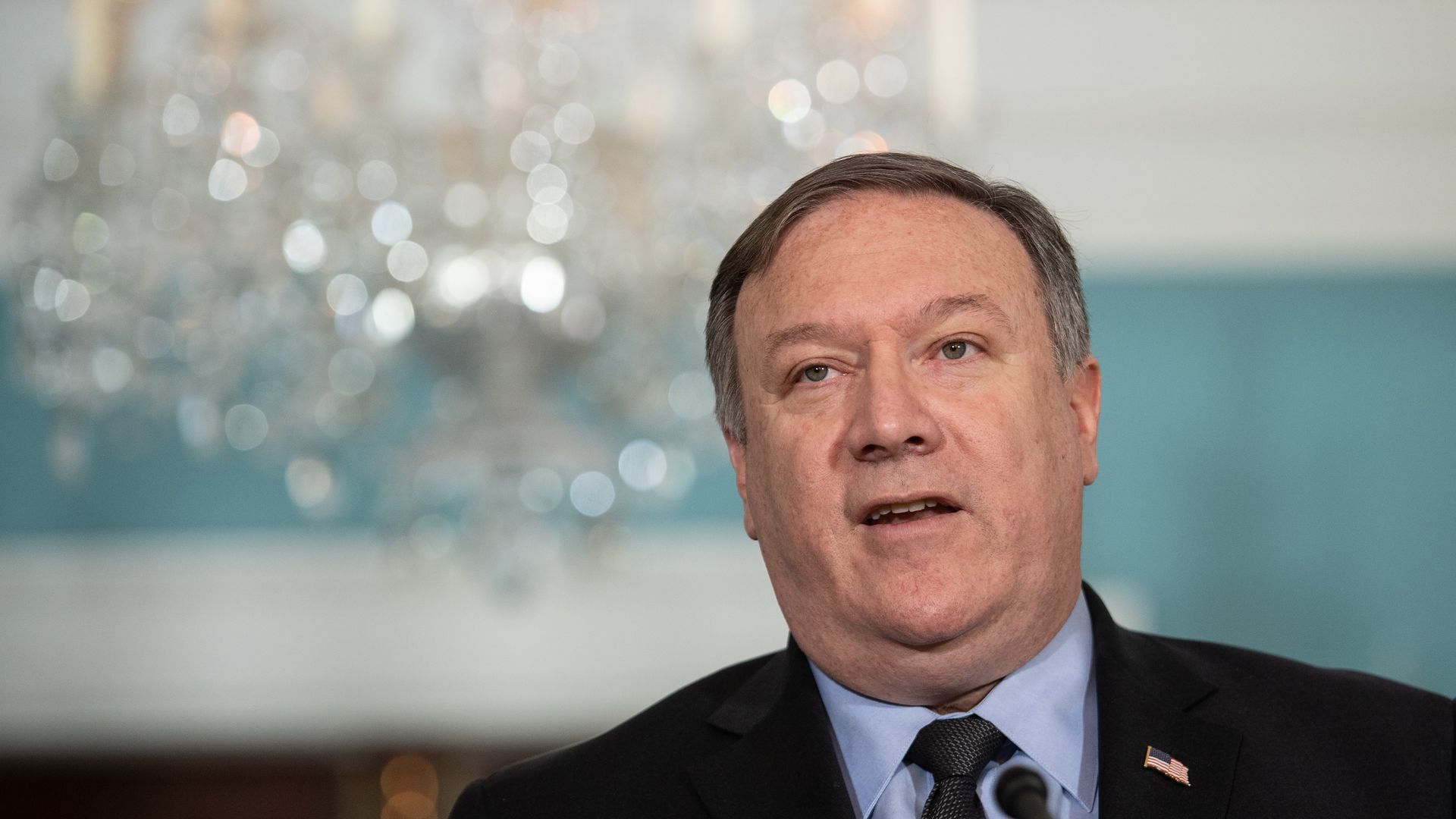 During a press conference Friday, Secretary of State Mike Pompeo said Russia has actively undermined the United Nations Security Council's resolutions by lifting pressure to denuclearize on North Korea.
The big picture: Pompeo previously warned countries about interfering with North Korea's denuclearization process, and has specifically called out Russia explaining offenses would be taken "very seriously" by the United States. Today, Pompeo said he spoke with U.N. Ambassador Nikki Haley about Russian interference with North Korean denuclearization and called the process "necessary" for the Korean peninsula.
Pompeo called out former Secretary of State John Kerry for meeting with Iranian foreign officials, saying it was "beyond inappropriate" and that it undermined the Trump administration. However, he refrained from calling it illegal.
On refugee acceptance numbers, Pompeo said the United States is "the most generous of nations" in accepting refugees and he expects "that will continue."
Go deeper