Pilot programs for low-speed AVs making quick progress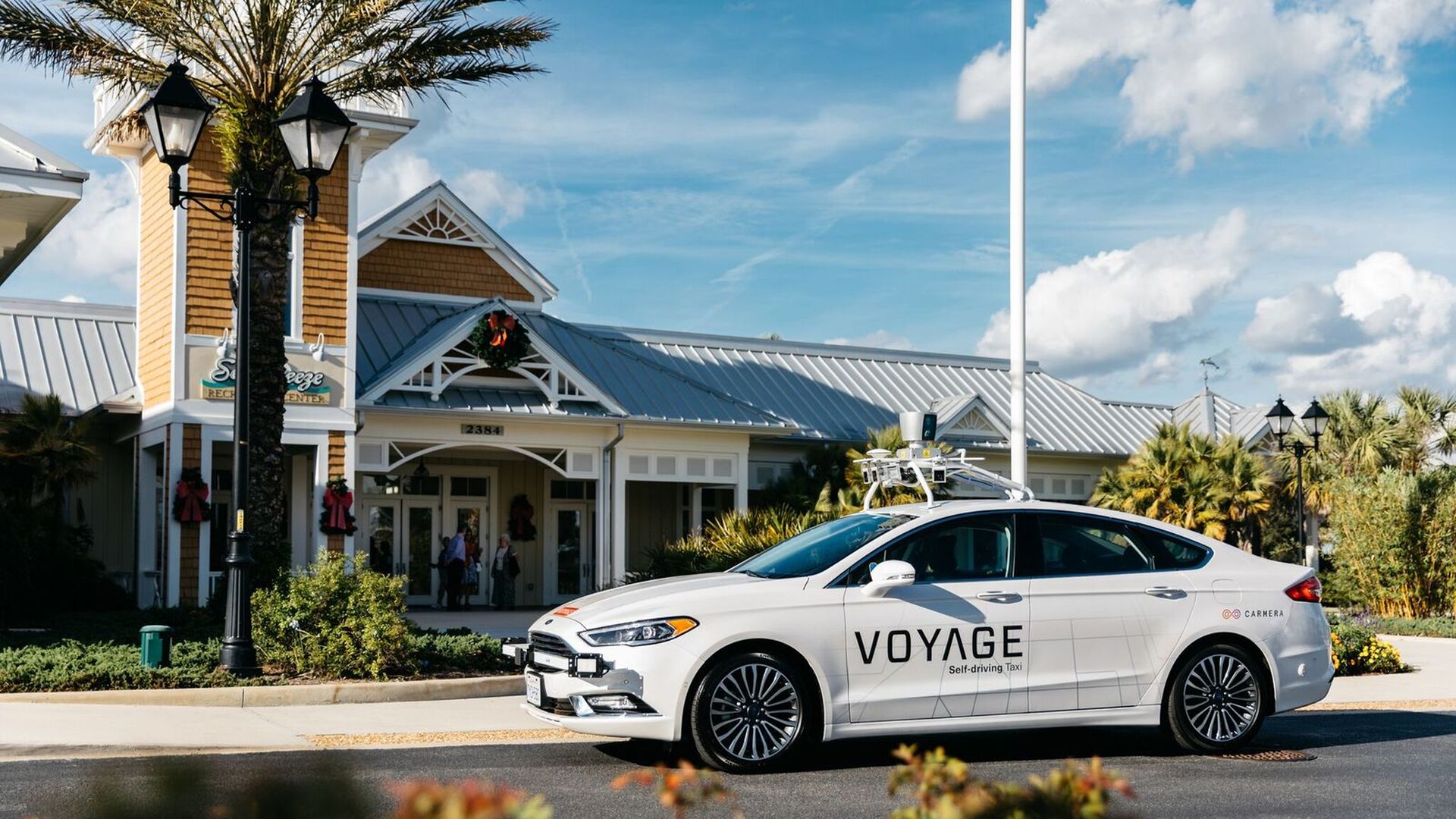 Although widespread deployment of autonomous cars and trucks, especially at highway speeds, is still a ways off, low-speed AV fleets could provide the majority of rides within the next decade and reduce vehicle ownership by up to 75% in densely populated areas.
Why it matters: LSAVs can help meet the complex mobility needs of neighborhoods, campuses and business districts, especially by being traveling in mixed traffic — alongside pedestrians, cyclists, scooter riders and more — and facilitating connections to other modes of transit. Cities across the U.S. are looking to these pilot programs to learn whether AVs can earn the consumer confidence to move further onto the road.
The details: Low-speed AVs, which typically travel 10-35 miles per hour, include small robotaxi pods, large shuttles and retrofitted vehicles like golf carts and vans. Early pilot projects have tested just a few of their many potential applications:
What to watch: Growth in the low-speed category is likely to accelerate, with expanded production, new vehicles and more trials in the U.S. and globally. Cities will increasingly look to these systems to attract employers, incentivizing transit agencies to improve bus and rail connections. Private campus owners and real estate developers will also explore ways for residents and workers to get around more easily.
Kelley Coyner is a senior fellow at George Mason University and founder and CEO of Mobility e3.
Go deeper