Auto, tech industries urge Congress to pass self-driving legislation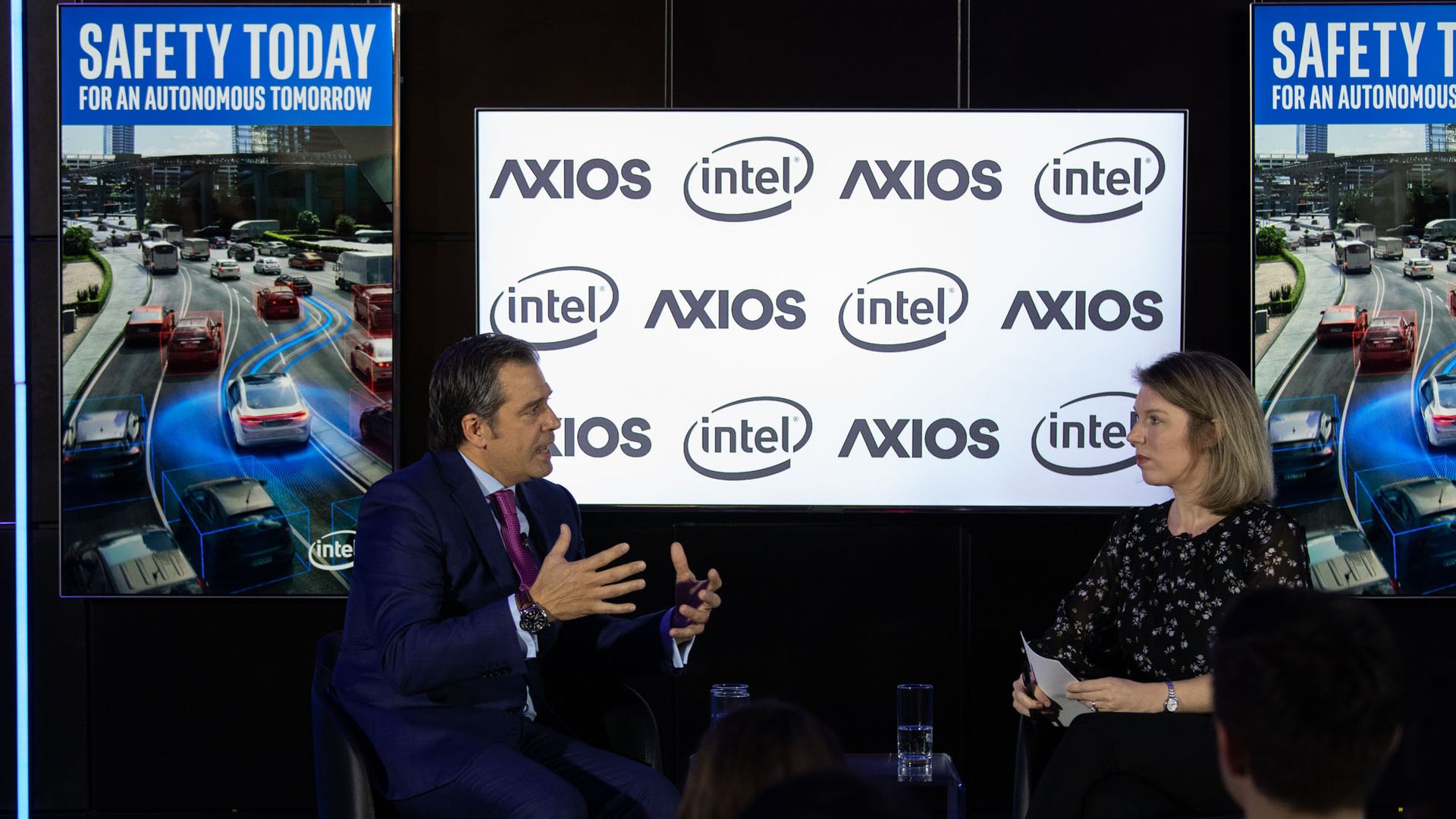 John Bozzella, president and CEO of Global Automakers, said at an Axios event Thursday that it's "critically important" that Congress pass federal legislation on autonomous vehicles.
Why it matters: It's been one year since the House approved the Self Drive Act, but the Senate has yet to pass it. This delay is set against a growing fear in Washington, Silicon Valley and the auto industry that the U.S. will fall dangerously behind in autonomous vehicle standards and policies while China and Europe leap ahead.
"My fear is we fall behind with the rest of the world."
— Congressman Robert Latta (R-Ohio), chairman of the Digital Commerce and Consumer Protection subcommittee
The big picture: As breakthroughs are happening on the mechanical, computer and engineering levels with regard to autonomous vehicles, "time is running out" on moving policy forward, said Latta.
Meanwhile, the industry is struggling with toeing the line on actual safety and creating the public perception of safety.
It's unrealistic to expect there won't be accidents involving autonomous vehicles during testing, said Latta, but that shouldn't keep Congress from passing legislation to pursue it. He also pointed to the fact that tens of thousands of deaths each year are caused by human error.
Go deeper