The Apple Watch's move into heart monitoring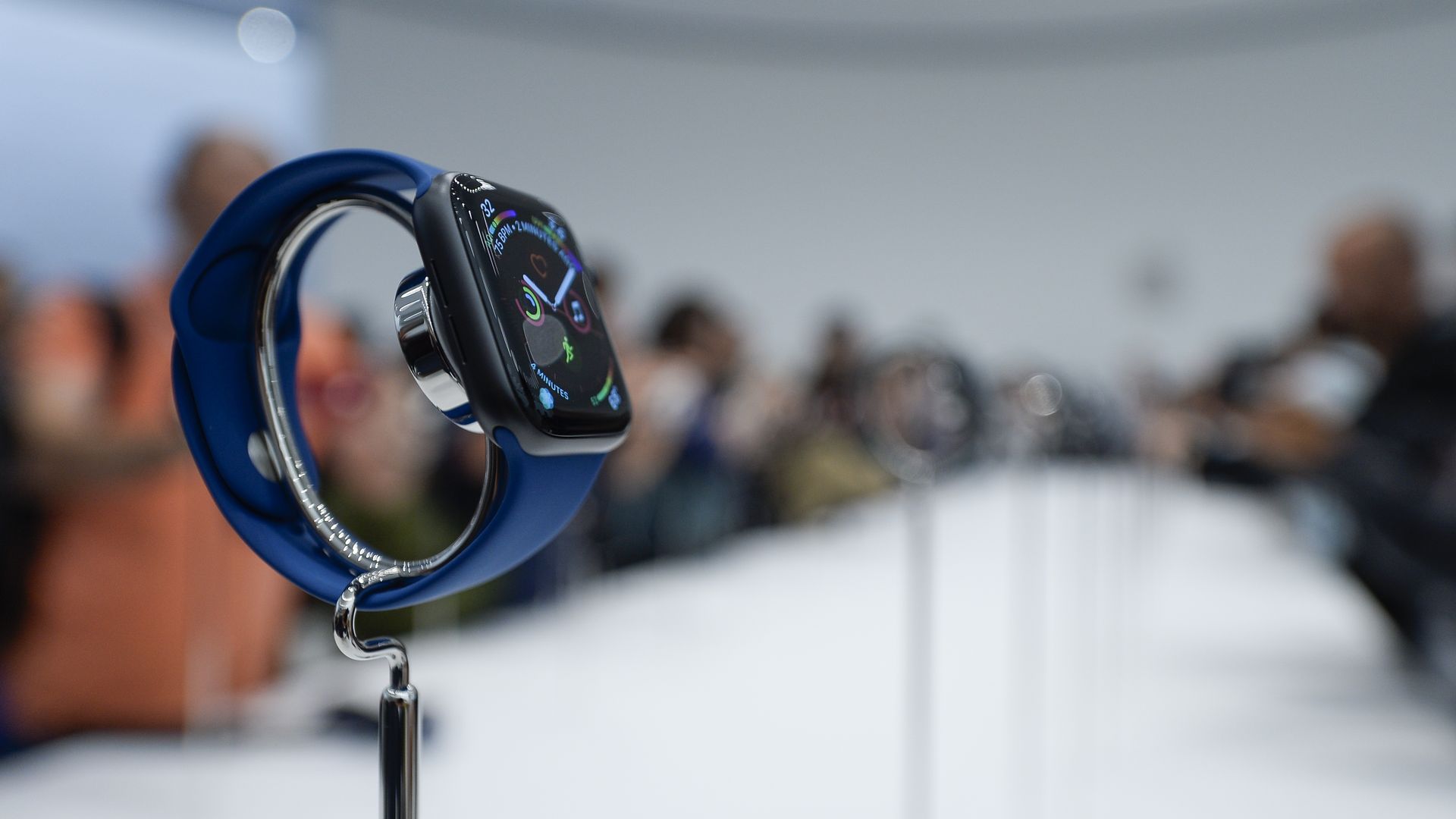 Apple expanded its health care footprint yesterday with its latest Apple Watch, adding features that can monitor users' heart rates and also detect falls.
The big picture: Apple is carving out a consistent niche for itself as the tech industry more broadly searches for ways into the health care market.
The fitness and health monitoring functions of the Apple Watch are already one of the company's selling points, and its recent move to help consumers more easily access and store their own health records has gotten good reviews.
There are limits to the watch's new capabilities. The Food and Drug Administration signed off on Apple's heart-monitoring features, but said consumers should use them "for informational purposes only" and should not use them as the basis for any clinical decisions without consulting a doctor first.
Doctors said the new features could help patients quickly identify an irregular heartbeat, but could also lead to false positives and over-treatment.
One cardiologist "said it isn't clear whether the watch's benefits in detecting asymptomatic cases outweigh such risks," the Wall Street Journal reports.
He's not alone, as UCSF scientist Ethan Weiss tweets:

Go deeper