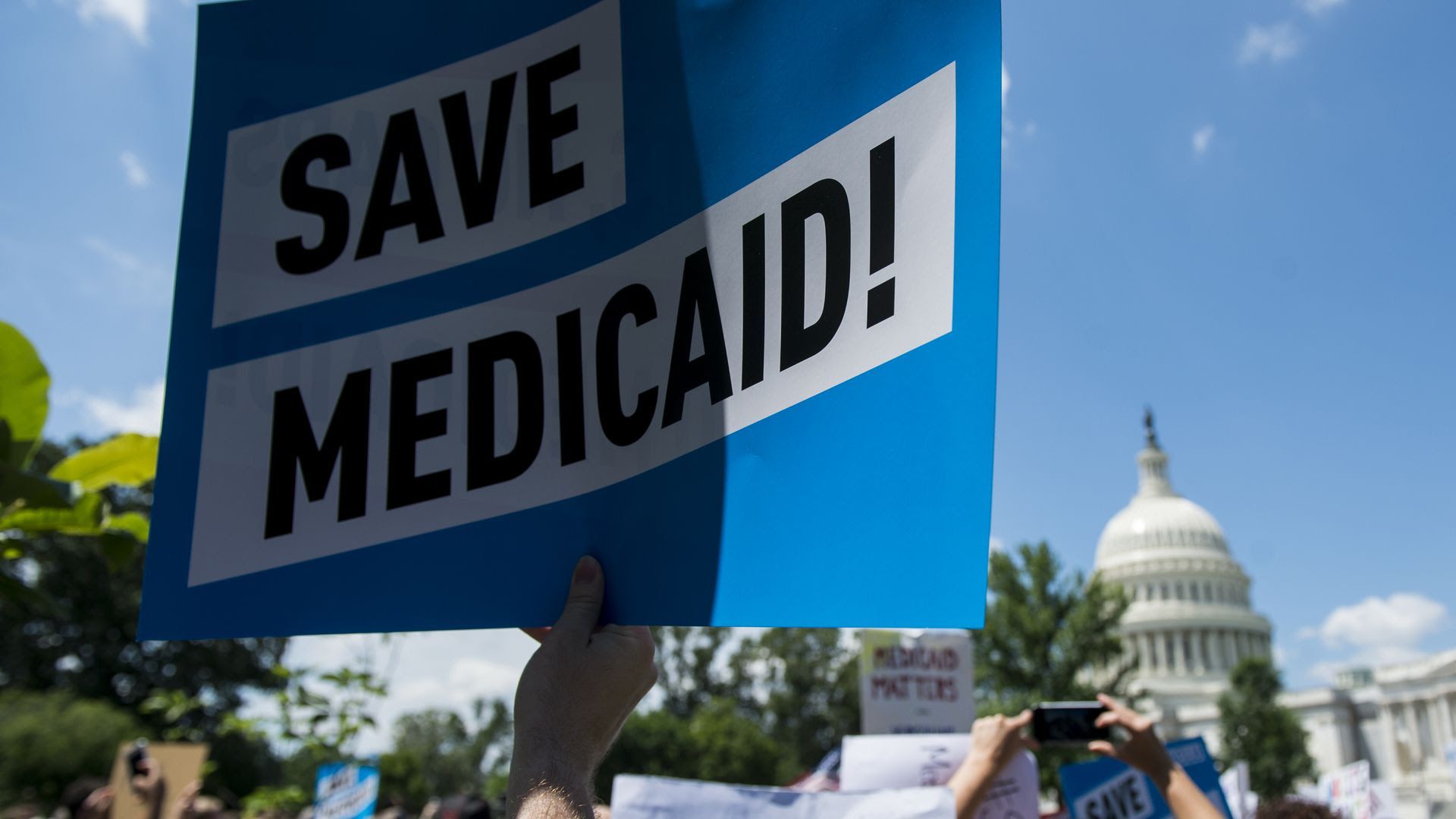 The Affordable Care Act's insurance exchanges have been the law's headline feature over the past eight years, but the law's Medicaid expansion has covered just as many people, and its rolls are more likely to grow under the Trump administration.
Driving the news: Roughly 8.8% of Americans were uninsured last year, according to new Census figures released yesterday — essentially unchanged from 2016. That means the Trump administration has not kept the ACA's coverage gains going, nor has it successfully rolled them back — at least, not yet.
However you slice it, states that expanded Medicaid cover more people, with more stability.
The uninsured rate rose last year in non-expansion states, even as it held steady nationally.
It's no big surprise that more low-income families would have insurance in expansion states than non-expansion states. But expansion states cover more people across the board, including people whose incomes would make them ineligible for Medicaid.
What's next: The Trump administration has mostly muddied the waters for the ACA's exchanges, rather than blown them up. Its biggest threat to the Medicaid expansion is its willingness to approve work requirements for the program.
Those new rules are just getting started, and the impacts can be significant: Arkansas has booted more than 4,000 people off the program in just one month.
Yes, but: More states are also likely to opt into the expansion this year or next, and work requirements are facing a challenge in the courts.
The same judge who previously blocked Kentucky's work requirements from taking effect will also decide the fate of Arkansas' policy. Judge James Boasberg said yesterday that the two are related and he'll keep them both.
Go deeper