Poll: Nobody's doing enough on drug prices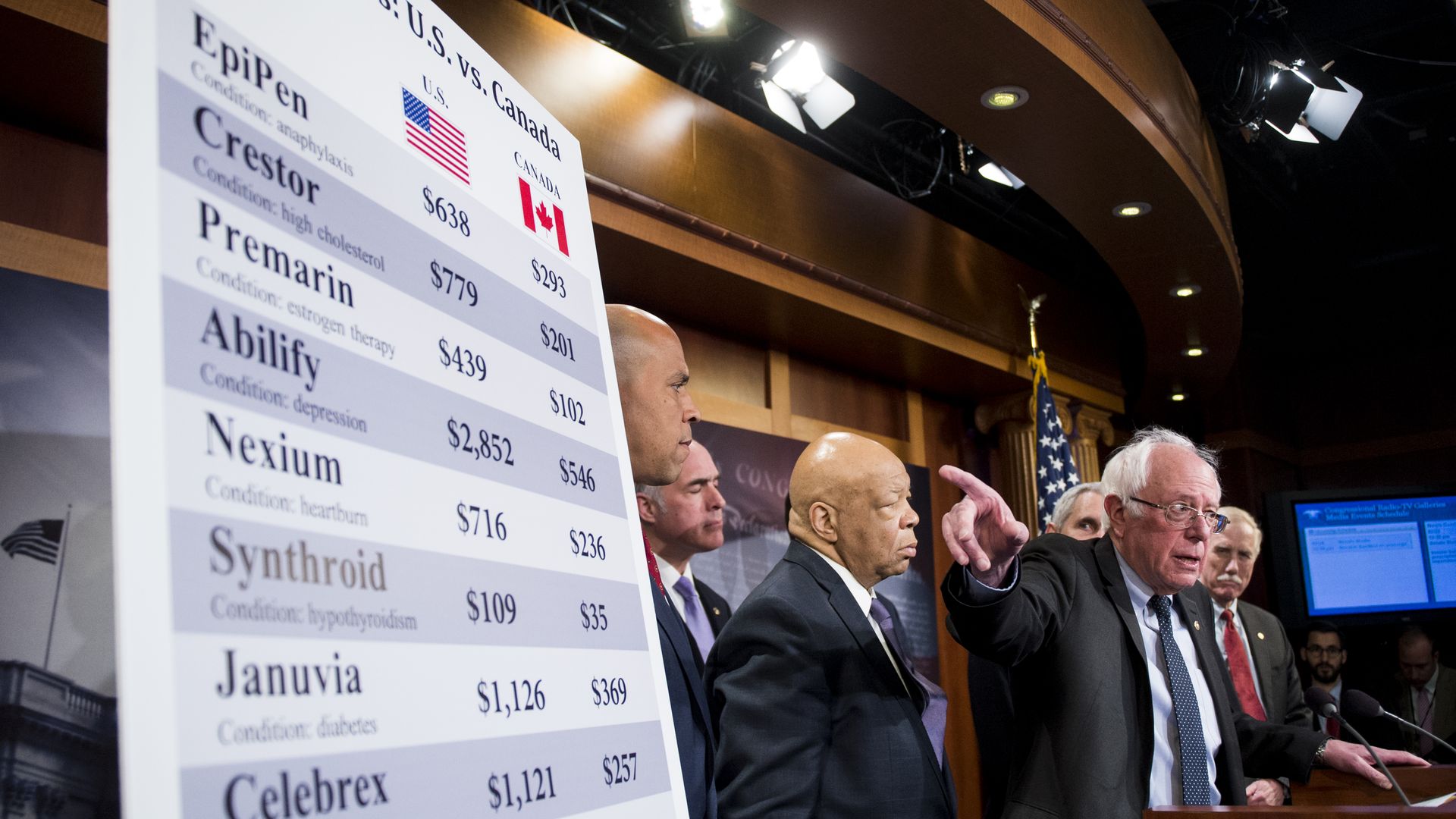 Voters say pretty much everyone in Washington is dropping the ball on prescription drug prices, according to a new survey from the nonpartisan West Health Institute and NORC at the University of Chicago.
By the numbers: 50% of those surveyed said they disapprove of the way congressional Republicans are handling drug prices, compared with 46% disapproval for Trump and 43% for congressional Democrats.
23% said they approve of President Trump's approach to the issue, compared to 20% for Democrats and 16% for congressional Republicans.
Three specific policy proposals scored an approval rating of 80% or higher: direct Medicare price negotiations, more generics, and "requiring drug companies to release information to the public on how they set their drug prices."
Echoing a slew of other polls, this survey also found that health care — and costs, specifically — is one of voters' top concerns in the midterm elections.
Go deeper