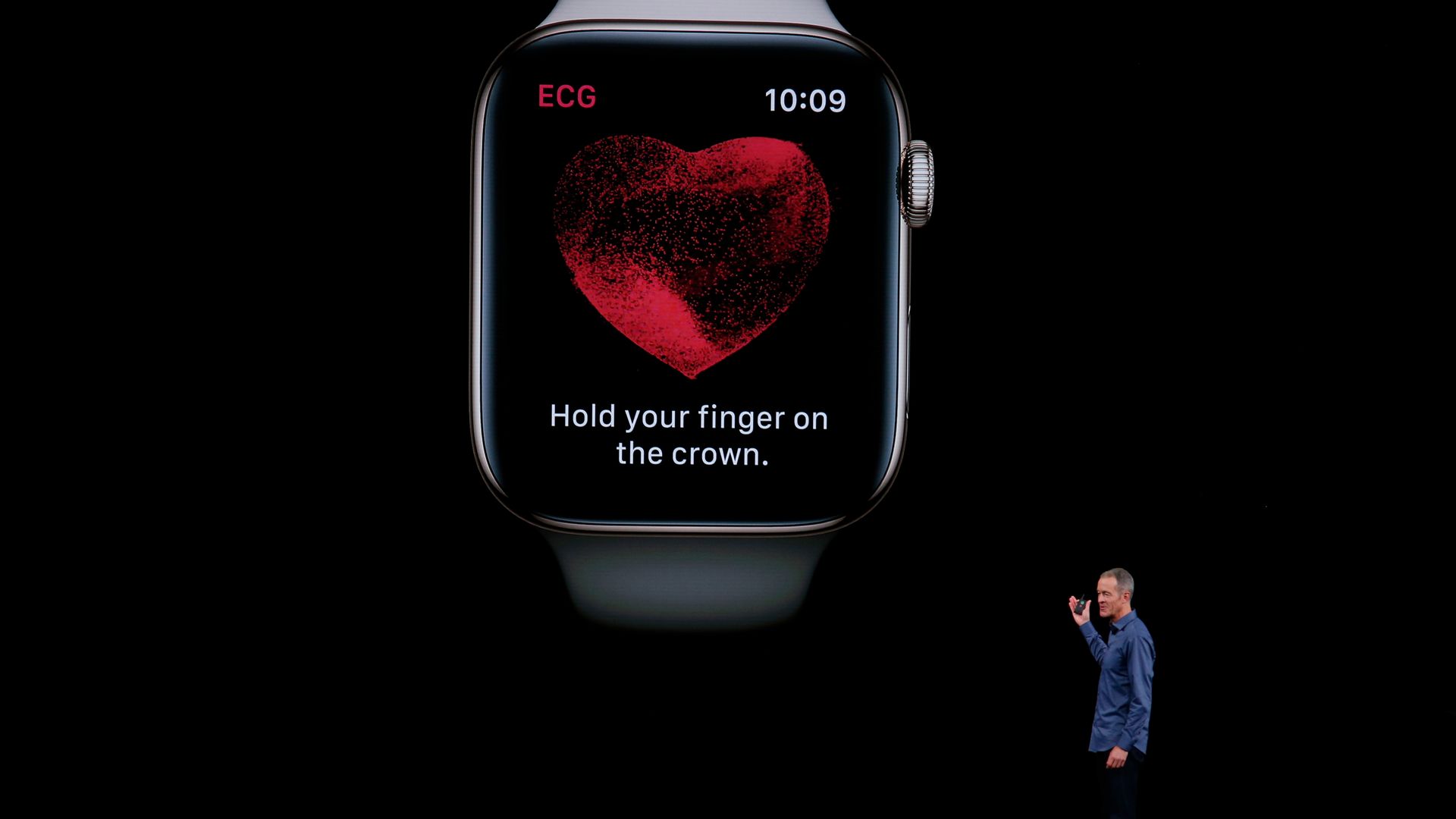 It's 2018 and fancy smartwatches require FDA approval.
Apple said this morning that it got the agency's green light for its fourth-generation watch. It's half smartwatch, half medical device, including a workout tracker and an electronic eye on its wearer's vitals.
If you take a tumble and then remain still on the ground, the Apple Watch can automatically call your emergency contacts.
A new sensor allows users to take a 30-second EKG test — which involves sending an electrical signal up one arm, through the heart and down the other. The watch will search for signs of irregular heartbeats that could belie a medical issue.
Users checking up on their own health will contribute to health research: Stanford University School of Medicine gathers Apple's data — without personal information attached — to study.
Our thought bubble: Adding health features like fall detection and improved heart monitoring is probably the best way for Apple to turn the Apple Watch from a nice-to-have product into a must-wear.
Go deeper: Axios gets their hands on the new Apple Watch.
Go deeper