Nuclear energy plants brace for Hurricane Florence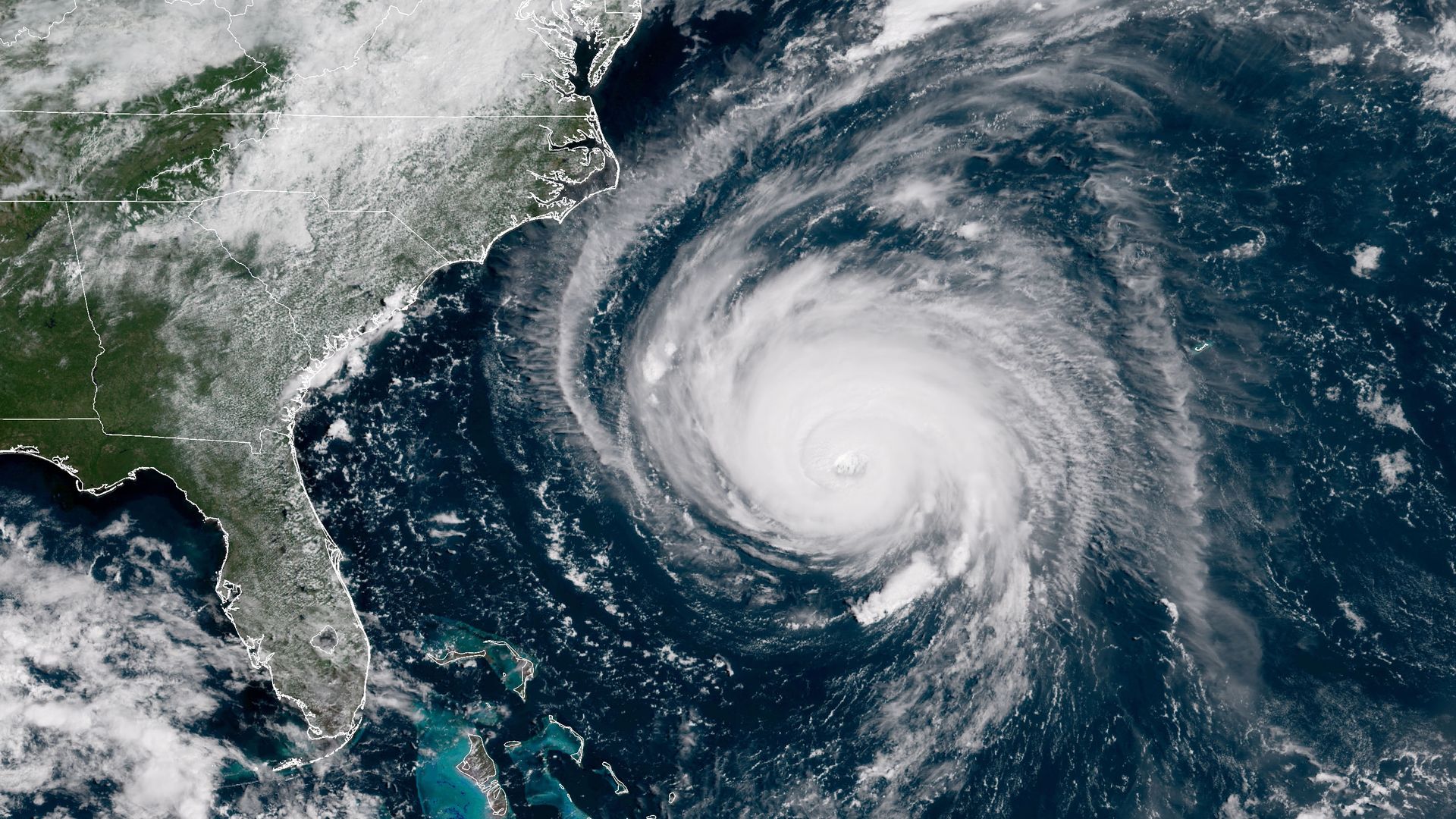 Several nuclear power plants in North Carolina and nearby states are bracing for Hurricane Florence, including a plant right in its path with the same design as the Japanese reactors that melted down in 2011 when a tsunami knocked out backup power.
Why it matters: While the probability is very low, the risk of a storm-fueled accident at a nuclear plant could be devastating and threaten the health of tens of thousands of people living nearby.
Between the lines: All kinds of energy production and generation get attention only when things could go wrong or have gone wrong — but particularly nuclear given its controversial reputation. It's worth pointing out that nuclear plants have "consistently proven hardy against hurricanes," according to an in-depth Raleigh, North Carolina, News & Observer piece published Wednesday.
Driving the news: Florence is the first big test of Duke Energy's Brunswick plant near Wilmington, North Carolina, since it installed additional safeguards in response to the 2011 Fukushima disaster in Japan, the Observer reports.
The details, per the Observer:
The plant is 4 miles inland and built to withstand maximum sustained winds of a Category 5 hurricane, over 200 miles per hour.
The biggest risk is flooding, the newspaper notes: "Brunswick is built at an elevation of 20 feet above sea level and designed to withstand a storm surge of 22 feet, which would leave the plant's emergency generators high and dry."
Since 2011, federal regulators required Brunswick to install flood barriers in advance of a hurricane, along with other upgrades.
At least 2 inspectors from the Nuclear Regulatory Commission will ride out the storm in the plant.
"They were safe then. They are even safer now. We have backups for backups for backups."
— Kathryn Green, Duke spokesperson, referring to post-Fukushima improvements, per
Fox News
and
Reuters
.
Go deeper: Hurricane Florence to cause "unbelievable destruction" in Carolinas
Go deeper