Health care systems brace for Hurricane Florence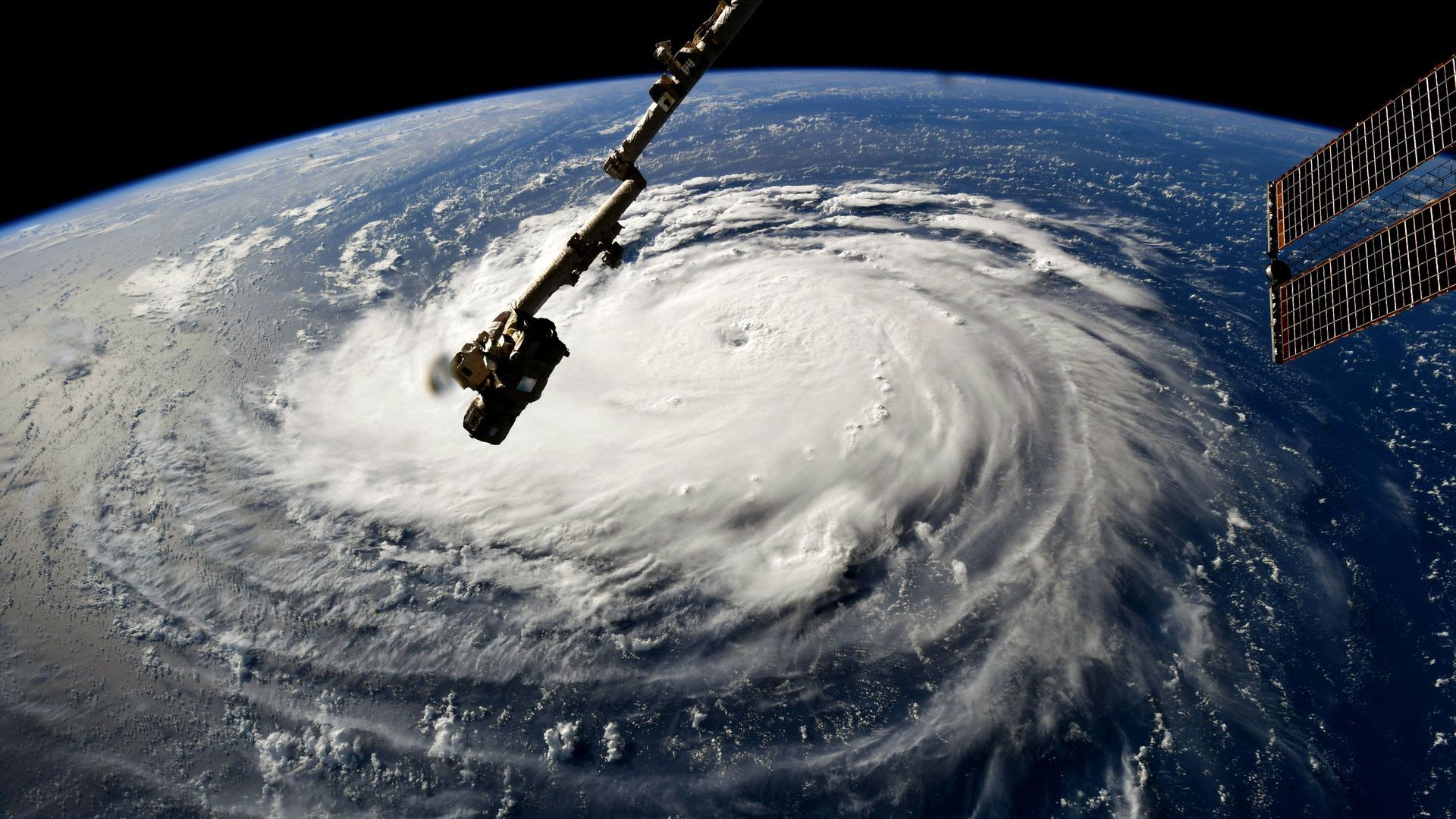 Hurricane Florence will likely wreak havoc on the health care systems in North and South Carolina when it makes landfall later this week, and preparations are already underway to deal with consequences ranging from stranded patients to disruptions in high-tech pharmaceutical manufacturing.
The big picture: As we all learned from Hurricane Maria, a major storm's impact on health care lasts a long time. The Southeast mainland has better existing infrastructure than Puerto Rico did, but there's still a lot to prepare for.
The latest, according to local news reports:
Some local hospitals are evacuating patients, under an order from South Carolina Gov. Henry McMaster.
Hospitals outside South Carolina's evacuation zone are readying backup generators in case they lose power and have also stocked upon extra medical supplies. One hospital recently acquired a large former military vehicle so it can move doctors around its campus even in high waters.
Pfizer said it would temporarily take offline two North Carolina plants where it manufactures drugs that are used in hospitals. A prolonged closure could have ripple effects on the nationwide supply of those products, Bloomberg reports.
In Washington, HHS Secretary Alex Azar yesterday declared public health emergencies in North and South Carolina, which the department said would provide "greater flexibility in meeting emergency health needs."
HHS has also assembled 230 volunteer health professionals who can move in and help address specific health care needs after the storm hits.
Go deeper: Florence to cause "catastrophic" damage in Carolinas.
Go deeper