Vaping crackdown: FDA considers banning flavored e-cigarettes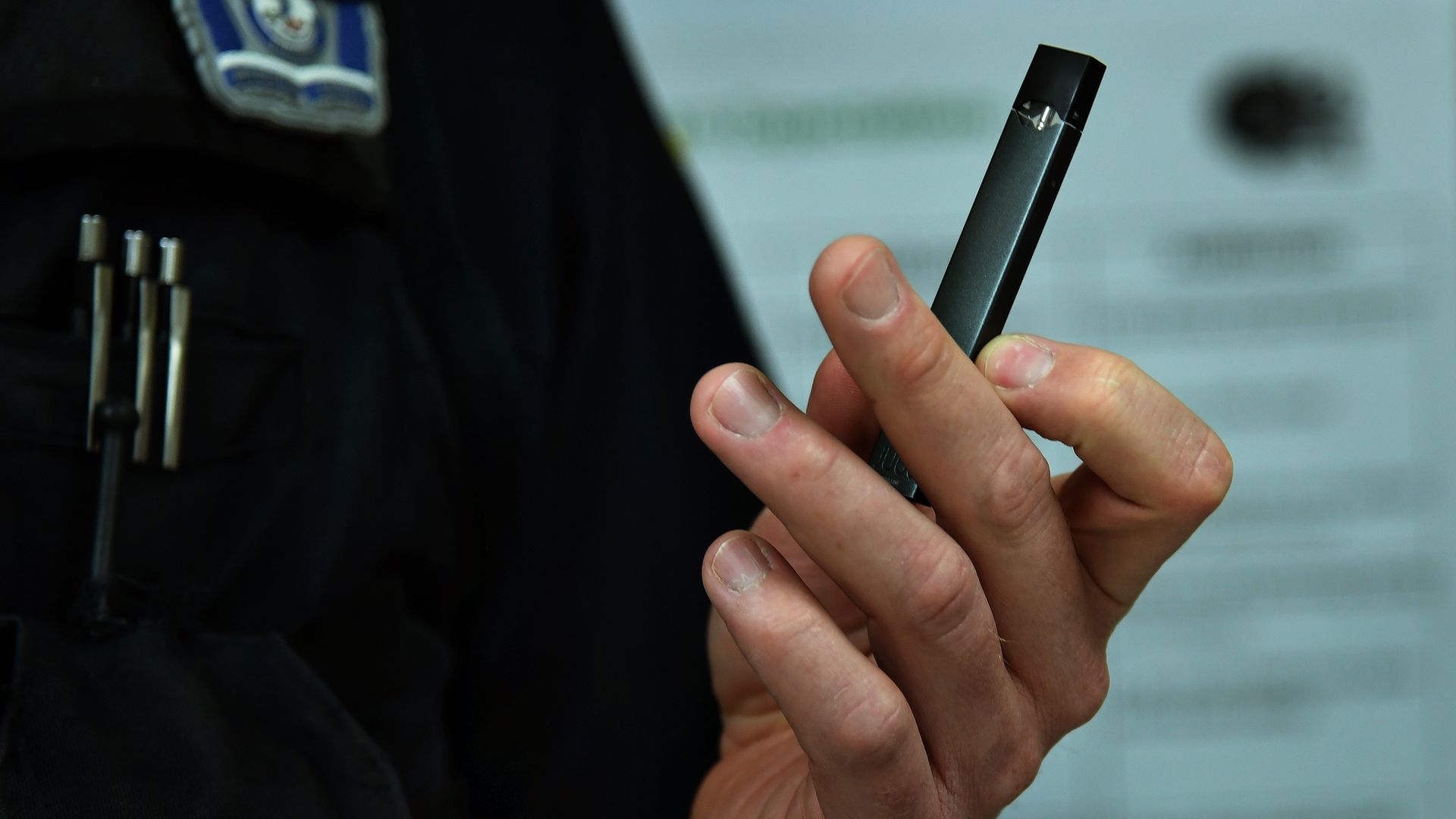 The head of the Food and Drug Administration is considering pulling all flavored e-cigarettes from the U.S. market in response to an "epidemic" of teen use.
The details: The FDA sent out letters to e-cigarette companies giving them 60 days to prove they can keep the products away from minors. The vast majority of the violations were for the illegal sale of five e-cigarette products — Vuse, Blu, JUUL Labs, MarkTen XL, and Logic. These five brands currently comprise over 97% of the U.S. market for e-cigarettes.
The backdrop: This move by the FDA has been a long time coming. E-cigarette companies have been under scrutiny in recent months for their products' popularity from minors, and the FDA had signaled it was planning to crackdown on its efforts to protect the American youth from nicotine addiction.
Statement from JUUL: "JUUL Labs will work proactively with FDA in response to its request. We are committed to preventing underage use of our product, and we want to be part of the solution in keeping e-cigarettes out of the hands of young people."
Go deeper