EU's new moves on copyright, terrorist content target big platforms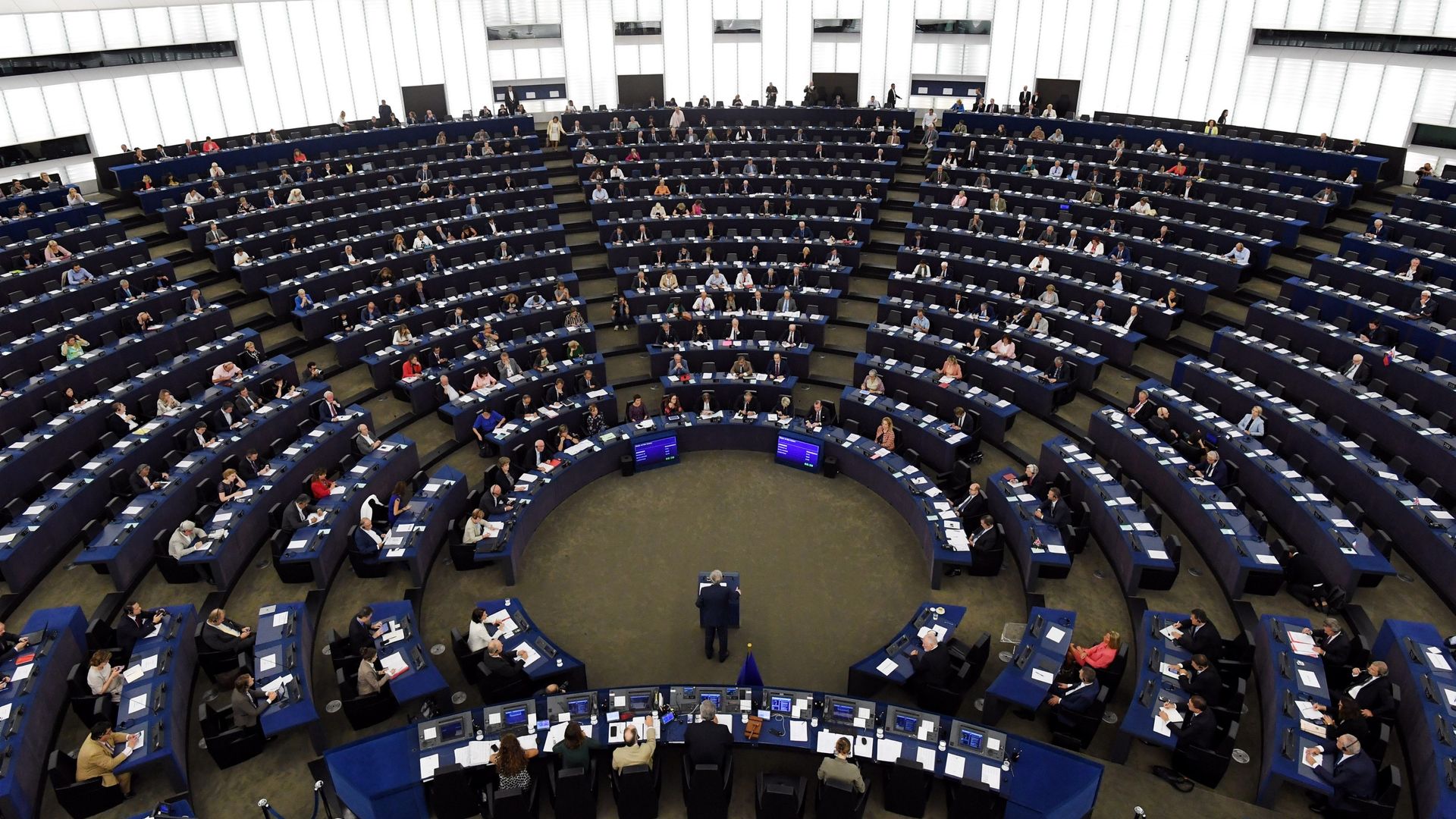 Different arms of the European Union have taken new steps toward regulating tech companies' content and practices.
Why it matters: Europe is a huge market for tech, and even though the internet transcends national borders, the rules set by the EU have global implications.
New copyright rules: The European Parliament voted to approve a Copyright Directive that places new burdens on large tech platforms to pay providers for content and filter uploads for copyrighted material.
Critics say the rules constitute a "link tax" and undermine the openness of the internet.
The directive will need to win another vote in January and then have to be implemented by individual member nations.
New terrorism rules: The European Commission, the EU's executive body, proposed new rules requiring tech platforms to remove content that promotes terrorism from their services within one hour of posting or face penalties of up to 4% of their global revenue.
The EU has already promulgated this approach as a "rule of thumb," but the new proposal would formalize it if the European Parliament and member states approve it.
New privacy complaint: Brave, the privacy-oriented browser company founded by Javascript inventor Brendan Eich, has filed a complaint against Google and other advertising services under the General Data Protection Regulation (GDPR) privacy rules, charging them with a "massive and systematic data breach" that should trigger an EU-wide investigation, per Reuters.
The case could turn into the first big test of whether and how the GDPR will change the behavior and business models of ad-based tech platforms.
Go deeper