What they're saying: Lawmakers say Trump's meddling sanctions plan is not enough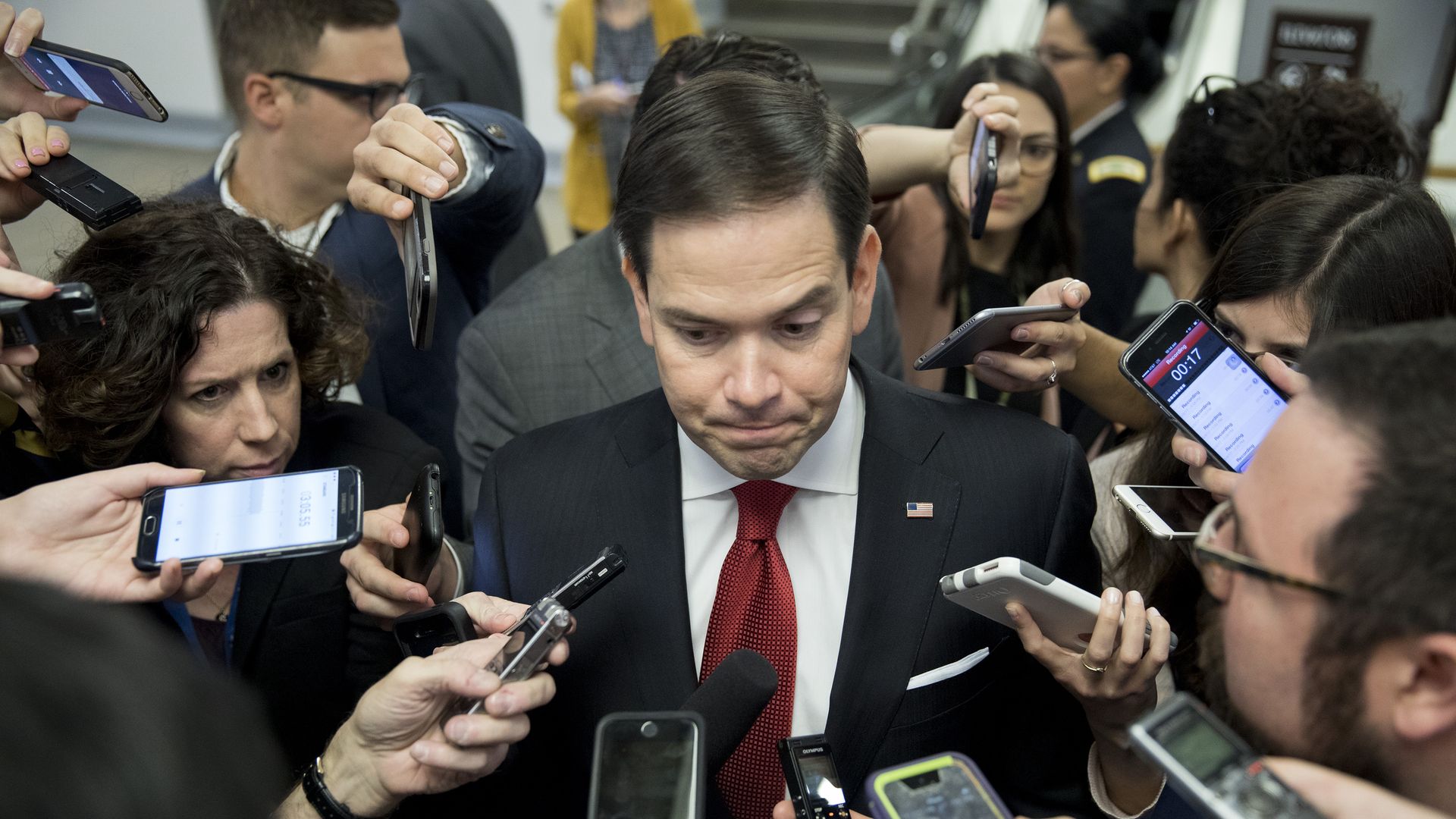 Lawmakers on both sides of the aisle are saying President Trump's executive order, which lays out a process to levy sanctions on foreign entities that meddle in U.S. elections within 90 days of elections, is insufficient to deter adversaries.
The rub: Sanctions would be rolled out at the discretion of the president under the order, but lawmakers said that is not the most judicious or firm way to slap sanctions on foreign entities meddling in the U.S. democratic processes, indicating instead they want a congressional check on Trump.
Key points of contention: Lawmakers are pointing to the bipartisan DETER Act as a stronger deterrent against election meddling:
Sen. Mark Warner, a DETER sponsor and vice chairman of the Senate Intelligence Committee: "We remain woefully underprepared to secure the upcoming elections, and an executive order is simply no substitute for congressional action...an executive order that inevitably leaves the President broad discretion to decide whether to impose tough sanctions against those who attack our democracy is insufficient."
Sens. Marco Rubio and Chris Van Hollen, the original cosponsors behind DETER: "The United States can and must do more. Mandatory sanctions on anyone who attacks our electoral systems serve as the best deterrent, which is the central tenet of the bipartisan DETER Act."
Sen. Chuck Schumer: "The new executive order certainly does not absolve the Senate from passing much-needed legislation and funding to beef up our election security and prevent future attacks on our democracy from foreign adversaries."
The other side: The White House has pushed back, saying the president needs flexibility in sanctioning foreign entities on election interference.
"We do think the President has broad discretion in this area. We think it's critical for the effective conduct of American foreign and defense policy to be able to be flexible."
— Ambassador John Bolton, Trump National Security Advisor, told reporters on a call Wednesday
Sen. Richard Burr, chairman of the Senate Intelligence Committee, followed up with some positive words saying, "The Executive Order signed today by President Trump strengthens our ability to quickly and appropriately hold responsible anyone who interferes in our elections."
Go deeper