Bloomberg takes on Trump with new film dissing exit from Paris accord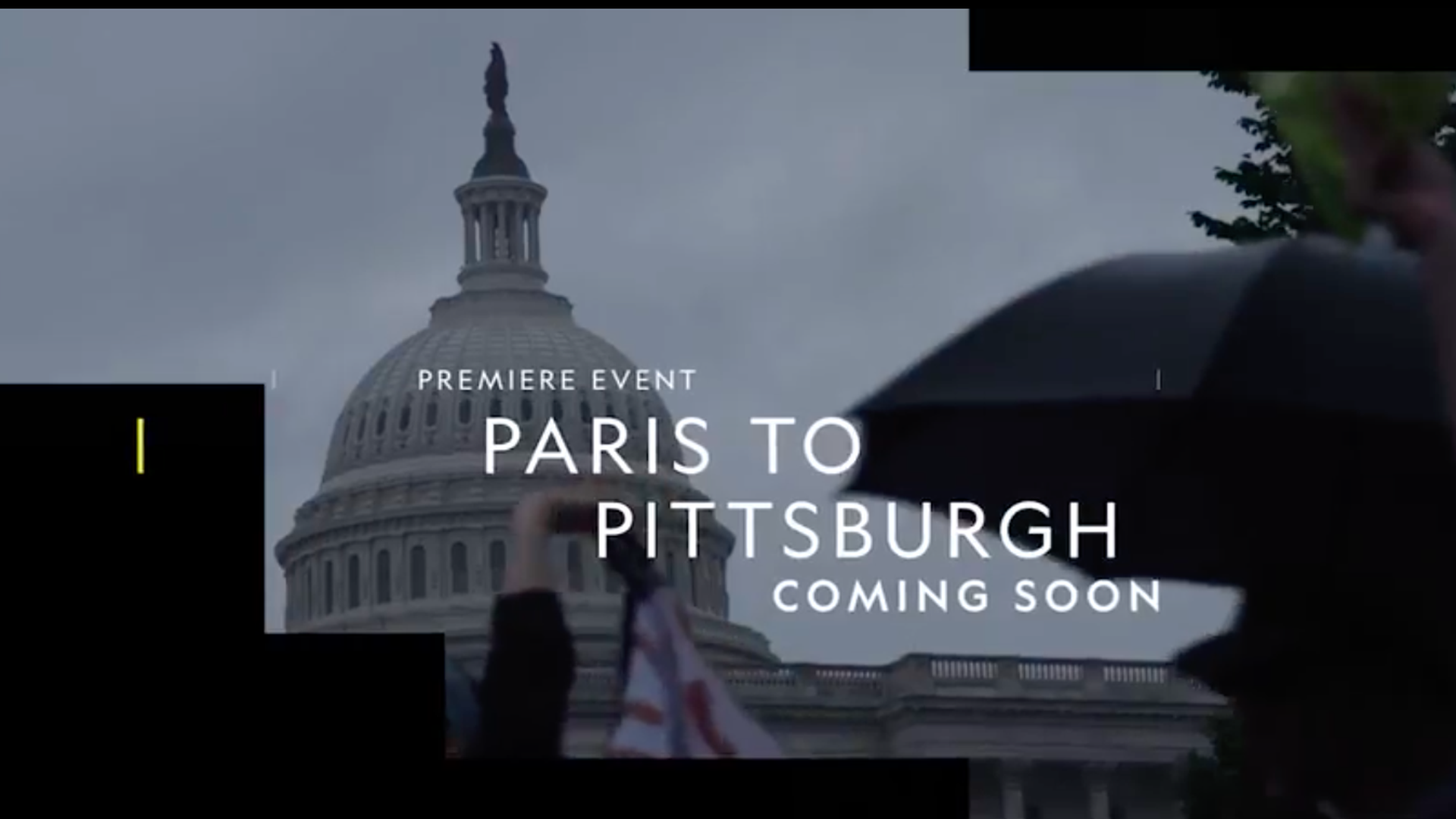 Bloomberg Philanthropies, the advocacy and philanthropic arm of Mike Bloomberg's organization, gave Axios an early look at the new trailer for their second documentary film, "Paris to Pittsburgh."
Why it matters: It's a direct rebuke of President Trump's intention to withdraw the U.S. from the Paris climate agreement — one that underscores the deep-pocketed organization's recent push to use filmmaking as a national advocacy tool.
The details: Based on the trailer, the film makes a few big points:
Cities and local governments are moving ahead on climate efforts despite Trump's decision.
Storms and wildfires worsened by climate change are hammering the U.S. right now.
Expanding renewable energy is beneficial to the economy and job creation.
It also showcases elected officials like Republican Rep. Carlos Curbelo (Fla.) and Pittsburgh Mayor Bill Peduto, as well as climate scientists and Americans who have experienced natural disasters in their backyards.
The bottom line: "Americans are determined to uphold our end of the Paris Climate Agreement, with or without Washington's help," says Mike Bloomberg. "'Paris to Pittsburgh' shows how disconnected Washington is from the American people on climate change, and how communities across the country are taking action to confront the severe health and economic threats it poses."
Timing: National Geographic Documentary Films will distribute "Paris to Pittsburgh," and it will premiere on Dec. 12 at 9 p.m. ET.
Watch the trailer:
Go deeper